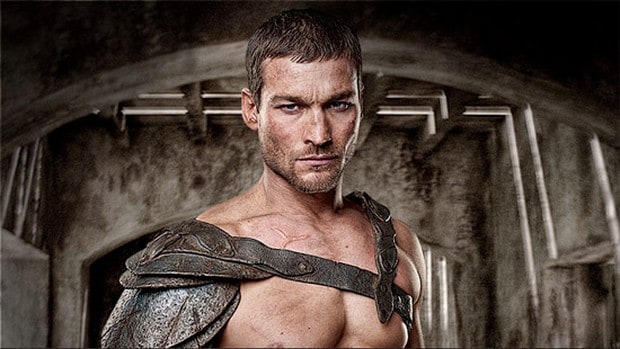 Tragedy touches all of us, and the famous aren't immune just because of their prominent place in our society. If anything, tragedy seems to find them even more often.
It's certainly the case if you look across TV history. Sadly, many actors have passed away while their shows were still airing, and their friends and castmates had to figure out how to pick up the pieces and move on without them.
Here are twelve actors who had this unfortunate fate, and here's to hoping we see less like them in the future.
Cory Monteith (Finn Hudson on Glee) – The most recent shock on this list was Monteith's death at the age of 31 from a heroin and alcohol overdose. Though Glee is an ensemble cast, he was absolutely the closest thing it had to a singular star, and his death almost prematurely ended the entire thing. Glee still marches on, and the cast paid tribute to his passing in a recent episode this season.
Phil Hartman (Bill McNeal on News Radio) – Hartman is without a doubt best known for his work on Saturday Night Live, but at the time of his tragic death, he was starring on a show called News Radio. Hartman was shot and killed by his wife in his California home, and the show was forced to open its next season with McNeal's funeral, where it was said he died of a heart attack.
Andy Whitfield (Spartacus on Spartacus) – Even the strongest among us can be brought down by unfortunate disease. Rippling with muscles, gladiator Spartacus seemed invincible, but Whitfield died after a battle with lymphoma. In a rare move, the show actually replaced their titular star with a new actor, Liam McIntyre, and there were two more seasons of the show before it ended.
Lynne Thigpen (Ella Farmer on The District) – If you're my age, you probably recognize Thigpen from her role on Carmen Sandiego. But after that show wrapped, she joined The District where she died from a brain hemorrhage at 54. The third season finale of the show was dedicated to her.
John Ritter (Paul Hennessy on 8 Simple Rules for Dating My Teenage Daughter) – Ritter is most famous for his longtime role on Three's Company, but he got back in the TV game with 8 Simple Rules for Dating My Teenage Daughter, starring a pre-Sons of Anarchy Katey Segal and a pre-Big Bang Theory Kaley Cuoco. Ritter unfortunately died during filming at the age of 55.
Redd Foxx (Alexander Alphonso "Al" Royal on The Royal Family) – Obviously everyone knows Redd Foxx from his classic show Sanford and Son, but The Royal Family was meant to be a return to form for the actor. Unfortunately, Foxx had a massive heart attack while the show was filming and passed away in 1991.
Jerry Orbach (Lennie Briscoe on Law and Order) – Orbach spent a decade racking up fans on Law and Order, and was set to move to the spinoff, Law and Order: Trial by Jury. He only managed to film two episodes before tragically passing away after a battle with prostate cancer.
Larry Hagman (JR Ewing on Dallas) – Most will know that Hagman was the star of the '70s version of Dallas, but he was set to appear in the modern day remake as well 30 years later. At that point, Hagman was a bit old however, and he soon passed away from leukemia.
Nancy Marchand (Livia Soprano on The Sopranos) – A plotline on the Sopranos was cut short when actress Nancy Marchland died in 2000. She was set to testify against Tony Soprano in what would have been a big development, but they had to write her death into the show, and they even used a bit of CGI magic to do so.
Jack Soo (Nick Yamana on Barney Miller) – Jack Soo had the rare honor of having the fourth wall broken for him on Barney Miller when he died of cancer in 1979. The cast took time to turn to the camera and express just how much the actor meant to them.
Will Lee (Mr. Hooper on Sesame Street) – Sesame Street had a dilemma on their hands when one of their own passed away. Rather than brushing over it to avoid possibly upsetting children, they took the topic of death head on when longtime actor Will Lee passed away. The result was one of Sesame Street's most touching episodes to date.
Stanley Kamel (Dr. Charles Kroger on Monk) – Kamel was Adrian Monk's longtime shrink on Monk, but the actor passed away from a heart attack in 2008. His character suffered the same fate on the show, and it was woven into the narrative in a touching tribute.