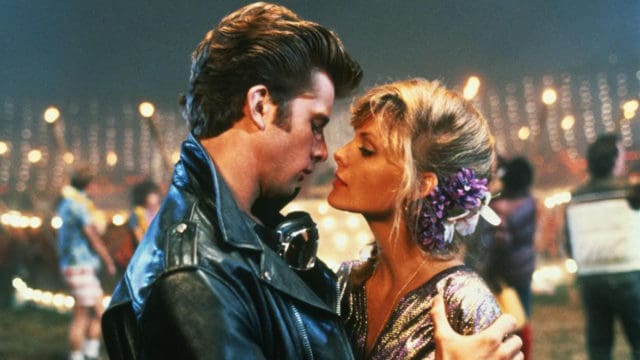 It's typical for actors to boast about the roles the movie roles they are most proud of. And why wouldn't they? Many of these roles launched their careers, garnered critical acclaim, and broke box office records. Who wouldn't speak about their involvement with such a project? What isn't typical and is quite a bit more shocking is when actors and actresses reveal that they hated a role or even an entire film they appeared in during an interview or acceptance speech. The actors and actresses on this list did just that.
Here are 20 roles actors regretted.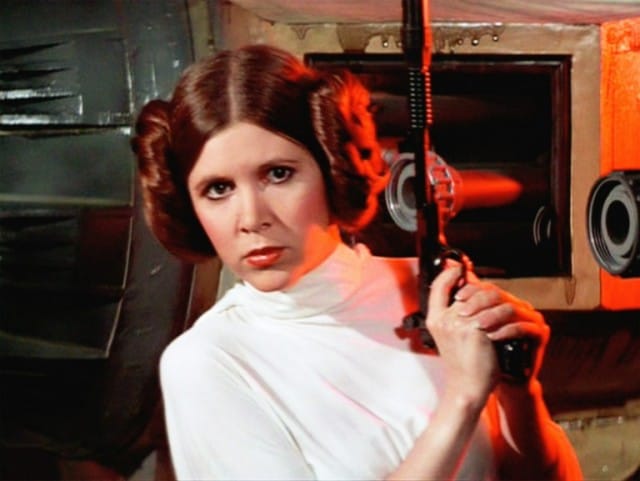 1. Carrie Fisher – "Star Wars"
Being cast as Princess Leia was the role of a lifetime for Carrie Fisher. Something other actresses dream about and relish. It was her big break that lead to her being one of the most known actresses of her time. "What entertainer wouldn't want that?" you might ask… The answer is Carrie Fisher. In a 2008 interview on The Today Show Carrie said that she had no clue how famous she would become when she decided to take the role of Princess Leia. Carrie was extremely uncomfortable with her newfound fame, even going as far as saying she "would have never done it" if she knew before hand. Wow… Who would have known?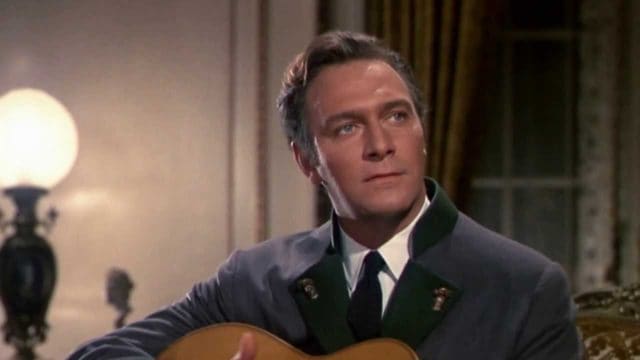 2. Christopher Plummer – "The Sound of Music"
Undoubtedly "The Sound of Music" is one of the most beloved and most successful musicals of all-time. Indeed, it's a classic that's loved by millions. That sentiment is not shared by Christopher Plummer, the actor that played "Captain von Trapp" in the film. Even though the classic musical made Christopher Plummer a star, He is quoted as saying that he "disliked almost every aspect of the film." He even reportedly refers to the movie as "The Sound of Mucus."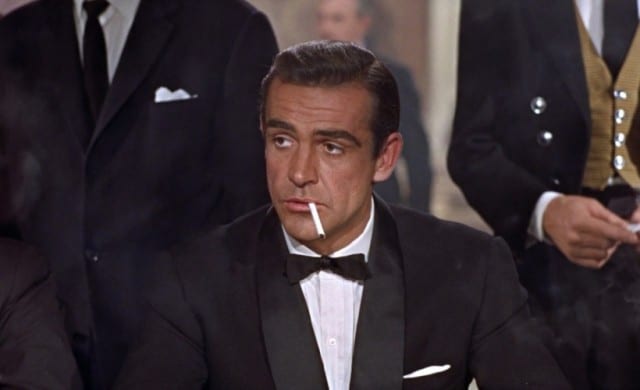 3. Sean Connery – James Bond movies
Sean Connery, the legendary actor, has starred in many iconic films including "The Untouchables" and "Indiana Jones and the Last Crusade," but none of that would have probably ever happened if he didn't accept the role of James Bond in the 1962 Bond film "Dr. No." Known as the original face of James Bond, and the actor that held the role for the longest tenure, James Bond launched Sean Connery's career. That doesn't mean Connery liked the character. In an interview with The Guardian Connery said: "I have always hated that damned James Bond, I'd like to kill him."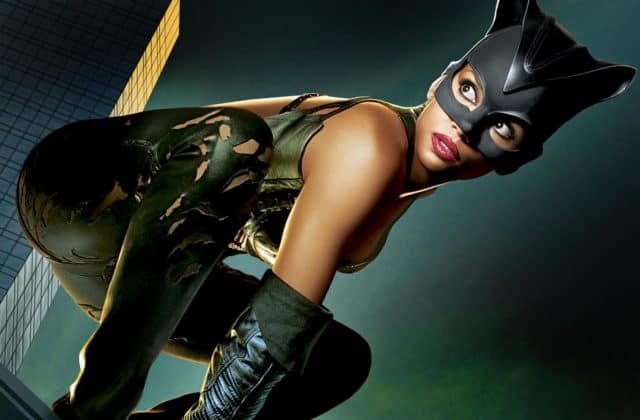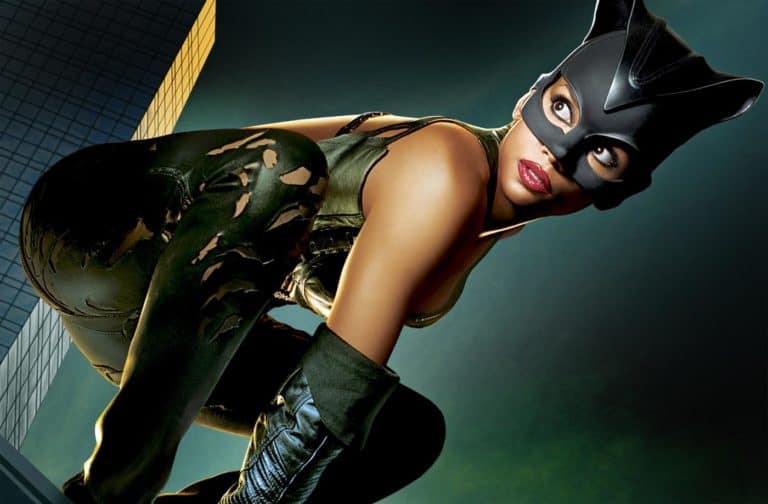 4. Halle Berry – "Catwoman"
Many consider this to be one of the worst movies of all time. The film received seven Golden Raspberry nominations and won in the categories of Worst Picture, Worst Actress, Worst Director, and Worst Screenplay. Halle actually received a Razzle "Worst Actress" award for this role. She humbly accepted the award, but not without letting the audience know how much she hated the film also in her acceptance speech. She said that she needed Catwoman to plummet to the bottom of her career and thanked Warner Bros for putting her in such a "god-awful movie." Unfortunately, the film didn't even receive a monetary consolation prize. The film grossed $82 million on a $100 million production budget, making it a box office failure.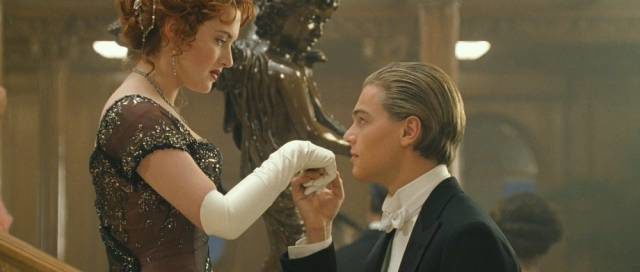 5. Kate Winslet – "Titanic"
Who doesn't love the movie Titanic? The film won an Oscar, broke box office records, and helped launch Leonardo DiCaprio and Kate Winslet's career. Unfortunately, although we love every second of it, Winslet hates her performance in the film. In an interview with CNN Winslet said "Every single scene, I'm like, 'Really, really? You did it like that? Oh my God." She also says her American accent was so bad in the film that she can't even listen to it.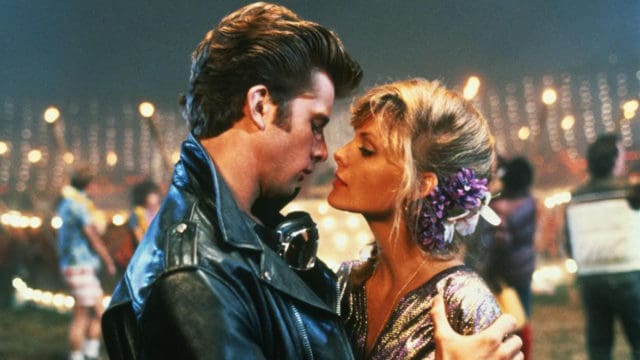 6. Michelle Pfeiffer – "Grease 2"
The first installment of the classic musical "Grease" was a smashing success. Too bad we couldn't say the same about the sequel, and at least one of the stars of the film agrees. Michelle Pfeiffer says she looks back at "Grease 2" with disgust and hates to be reminded of the film. In her words, it's a bad dream that she wants to erase from her memory. Trust me, we all feel the same, Michelle.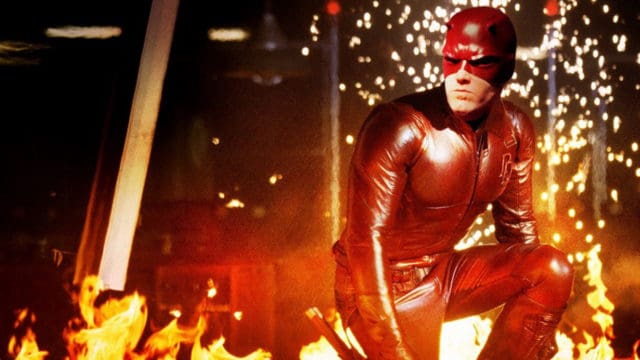 7. Ben Affleck – "Daredevil"
Daredevil isn't making anyone's list of top 5 superhero flicks, in fact, it will probably make more than a few people's top 5 WORST superhero films. It would definitely make Ben Affleck's. Ben hasn't been shy about how much He dislikes the superhero film that nearly derailed his career. The kindest words he's had for the film is that it was a mistake and poorly made.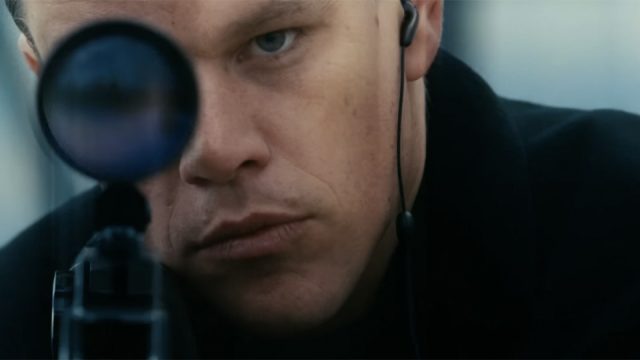 8. Matt Damon – "The Bourne Ultimatum"
Matt Damon said He seriously wondered if the third "Bourne" film would end his career. In a 2011 interview, he said the script was unreadable and that he resented Universal Pictures for going through with a sequel. Nevertheless, he reprised the role in 2016's "Jason Bourne." The film received mixed reviews from critics but was a huge box office success, grossing $415 million worldwide.
9. Katherine Heigl – "Knocked Up"
Heigl said that her role of Alison in "Knocked Up" was extremely sexist. Even though the movie was hilarious, I can see how she would form that opinion. Although the film was a success, don't hold your breath waiting for a sequel.  Plus, you know, Heigl hasn't exactly made it easier on herself for the last decade.  I'm sure there are plenty of things she regrets just as much as having been in "Knocked Up" which she actually should be pretty grateful for.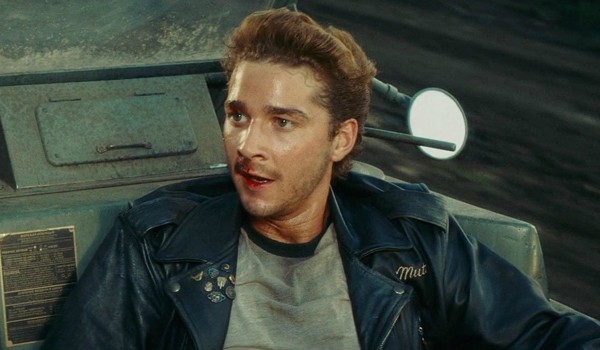 10. Shia LaBeouf – "Indiana Jones and the Kingdom of the Crystal Skull"
This film brings together Harrison Ford and Shia LaBeouf to introduce the Indiana Jones franchise to a new audience. What could go wrong? Turns out everything in the eyes of LaBeouf. In 2010 Shia told the L.A Times that he dropped the ball in his role as Matt Williams in the "Indiana Jones" film. He also criticized Steven Spielberg's work as the director of the film. None of that stopped the film from bringing in over $700 million at the box office. Although it was a huge box office success, personally, I hated this movie. But Shia LaBeouf is kinda known for his off the wall antics, So you don't know if he really dislikes it, or this is just another case of Shia being Shia.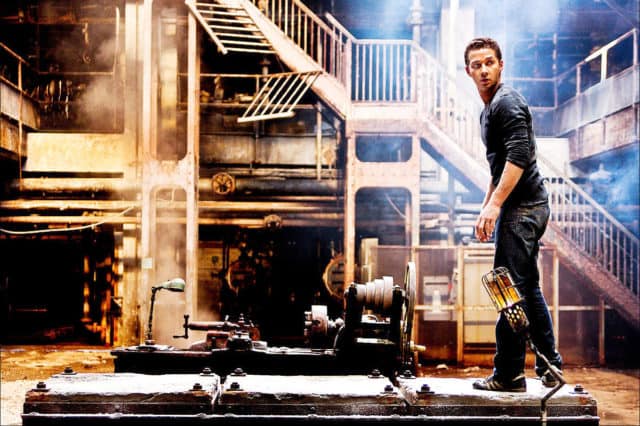 11. Shia LaBeouf – "Transformers: Revenge of the Fallen"
I'm starting to think LaBeouf hates every Steven Spielberg film he's ever appeared in. In an interview with FHM magazine he said about Transformers: Revenge of the Fallen: "There are a lot of people that liked the second one, but I hated it. I just didn't enjoy it. "I thought we missed the mark. I got confused, I couldn't see what the f**k was going on, you know with certain robots… I couldn't decipher what was happening. "There were storyline paths that I just wouldn't have gone down." Despite his unhappiness, Shia added that he has faith in the franchise's producers "I know that directors Michael Bay and Steven Spielberg are dedicated to making the best movie we possibly can, and we're not going to miss next time."
12. Marlon Brando – "A Streetcar Named Desire"
This film made Marlon Brando a Hollywood star, but Brando has stated several times that he "Detests the character." His biggest issue is that the character Stanley Kowalski became synonymous with a "sexy outlaw" archetype following the success of the film.  Still though, it's hard to argue with his performance.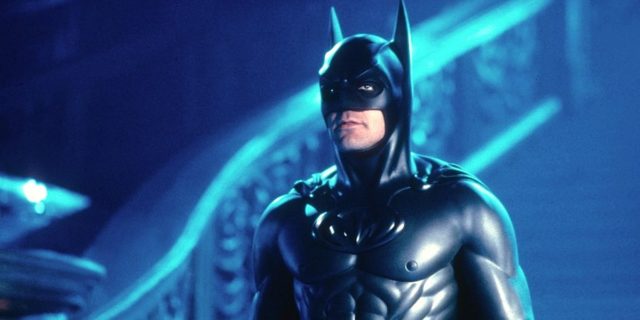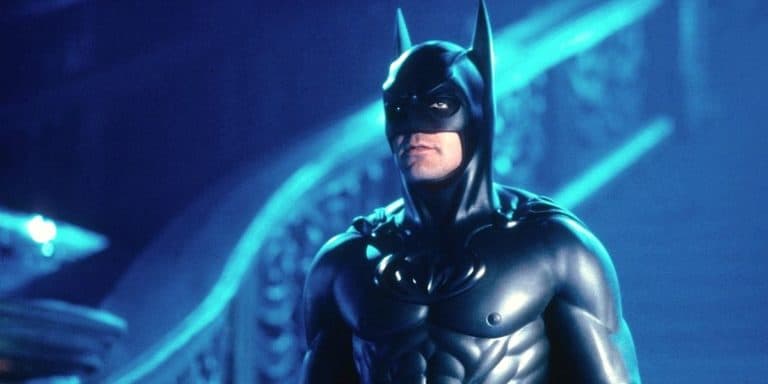 13. George Clooney – "Batman & Robin."
George Clooney has stated that he can't even watch his performance in the 1997 film "Batman & Robin" because in his own words "so terribly destroyed the part." Clooney took it a step further at Comic-Con in 2014 where he actually apologized for "ruining" the Batman series with his performance. "I think since Batman that I've been disinvited from Comic-Con for 20 years," Clooney said jokingly to onlookers. "I just met Adam West there, and I apologized to him. Sorry about the nipples on the suit. Freeze, freeze, I apologize for that." Hard to argue with him if you've ever seen this disaster of a movie. Apology accepted George.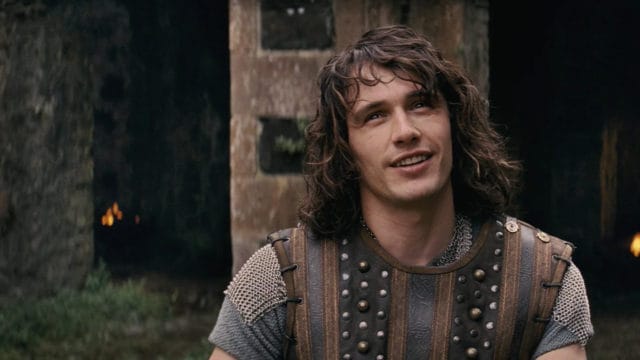 14. James Franco – "Your Highness"
James Franco has appeared in more than a few not So good movies including Flyboys, Annapolis, and Sonny. But "Your Highness" is the one he has publicly come out to say is horrible. James has stated that he wishes his name wasn't associated with the film and that it downright sucks.  Can't get more honest than that.
15. Jessica Alba – "Fantastic 4: Rise of the Silver Surfer"
Not many people would deny that this movie was bad. The story didn't flow, the actors weren't believable, and the special effects kinda sucked. However, I don't think anyone dislikes the film more than the actress that played the Invisible Woman, Jessica Alba. Alba said the movie was so bad that it really made her consider ending her acting career. Now that's bad. Luckily Alba has over $300 million to fall back on due to her successful consumer goods company "The Honest Company."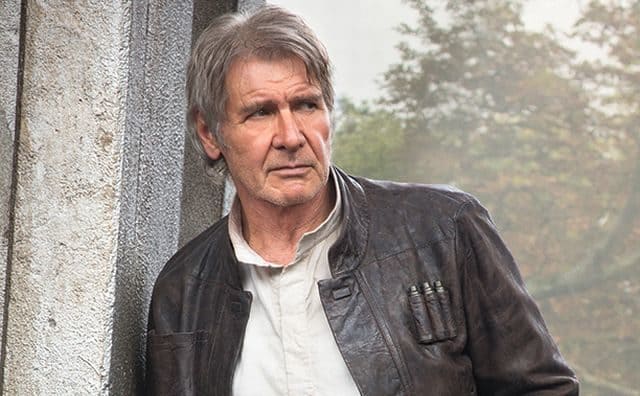 16. Harrison Ford – "Star Wars"
Throughout the years Harrison Ford has had a shaky public relationship with his role of Han Solo role in the Star Wars films. Although he is grateful for what the role did for his career he was sick of reprising the role. Recently Huffington Post revealed that Ford wanted George Lucas to kill off Han Solo at the end of "Return of the Jedi." "Three is enough for me," Ford said in a 1983 interview. "I was glad to see that costume for the last time." However Harrison Ford and Han Solo had unfinished business. He returned to the role in 2015's "Star Wars: The Force Awakens" to fulfill his death wish for the character.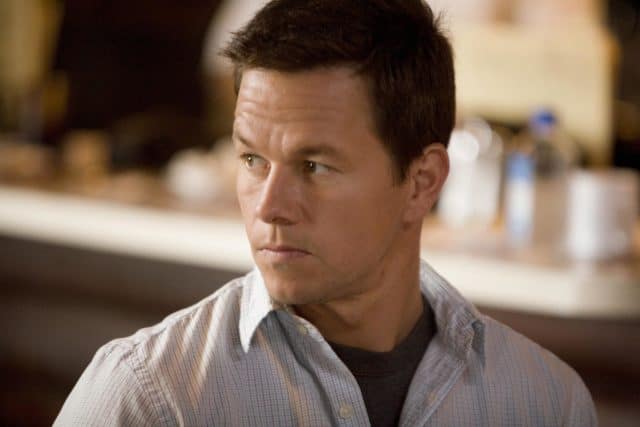 17. Mark Wahlberg – "The Happening"
This movie was ridiculous on accident. It was supposed to be a horror film, but it nearly turned into a comedy because of the way the pandemic in the film caused people to kill themselves in unintentionally humorous ways. I can see how this script sounded good on paper, but it didn't translate well on screen. It's no shock that Mark hates this movie.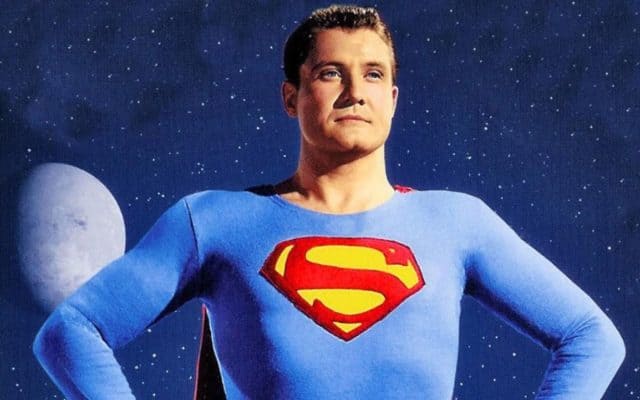 18. George Reeves – "Superman"
Decades before Christopher Reeve (no relation) suited up as Superman in the now legendary movies; there was George Reeves, the first man to play Superman in a feature film. You would think that would be the role of a lifetime, but on the contrary, Reeves thought playing Superman ruined his life and considered the role to be "beneath his dignity."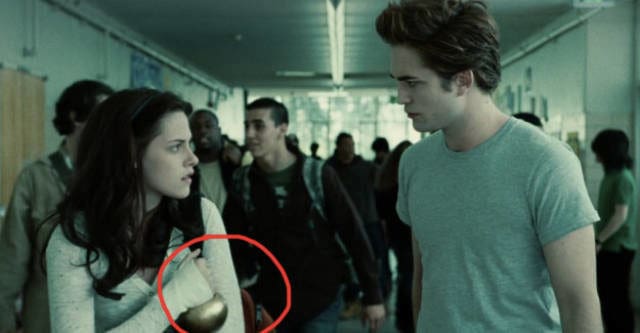 19. Robert Pattinson – "Twilight"
In 2008 teens around the world went crazy for "Twilight." The film raked in over $350 million at the box office and spawned 4 sequels, The second breaking box office records as the biggest midnight screening and opening day in history, grossing an estimated $72.7 million. Lead character Edward Cullen instantly stole the hearts of millions of teen girls. It's a shame the man that played the character doesn't share that sentiment. Robert Pattinson has repeatedly made it clear how much He despised his role as Edward Cullen in the "Twilight" franchise. "The more I read the script, the more I hated this guy," Pattison said in a 2008 interview with Empire magazine. "So that's how I played him, as a manic-depressive who hates himself." He went on to describe the sound of screaming Twilight fangirls as "like the sound you hear at the gates if hell."
20. Alec Guinness – "Star Wars"
I can't lie, I'm shocked by how many actors Star Wars rubbed the wrong way. First Carrie Fisher, then Harrison Ford, and now the actor that played Obi-Wan Kenobi in the original film Alec Guinness. The only difference with him is that he hated the movie from the very beginning. In fact, he only accepted the role after his pay was doubled and he received a part of the gross. Guinness has stated that he thought the entire film was "fairy-tale rubbish." Well… Maybe it's a good thing he only lasted one movie…