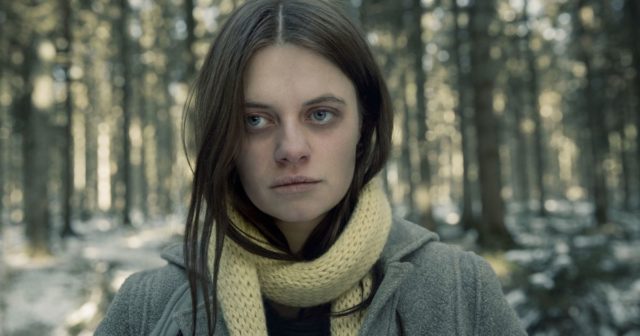 The new TNT television series "Will" is garnering a great deal of attention already this summer. And one thing that has not gone unnoticed is the number of newcomers that are cast in the series. When you understand the storyline of "Will" it is easy to understand why the casting director made the decision to go with up and comers for many of the primary roles. The series is about a young 20 something Williams Shakespeare as he first arrives on the scene in England during the late 1500s and how he would take his cutting edge approach to writing and turn the world on its heels.
One of the newcomers that are helping producers bring this series to life is Abigail Hardingham, and to help you become a little more familiar with Abigail, we provided you with five facts you probably didn't know about the young actress.
1. She is Probably Best Known for Her Role in Missing (2016)
While Abigail is a newcomer, she has been working, and most notable work prior to landing her role in Will is the BBC series drama The Missing. While the Missing was not her first project, it likely introduced the world to the Abigail that they see now. She also won a British Independent Film Award for Best Newcomer in 2015 for her role in the film, Nina Forever. If "Will" continues to garner the attention that it has to this point, she will have plenty of work in the coming future.
2. She Has Been Acting for Nearly a Decade
Although Abigail is considered a newcomer and there is a huge audience that has never heard of her, she has actually been acting professionally since 2009 where she played the role of Heather in the series Freak. She actually completely 16 episodes for the series. She also completed 13 episodes for the series The Sparticle Mystery. It appears that this young star is not lacking in the area of talent or drive, and it shows in her renderings on Will.
3. She Is British
Well, go figure, the producers definitely stayed close to home when selecting this cast of actors and actresses. Abigail is a native of England, being born in Leytonstone. She currently still resides in England, and it is not certain if she has considered taking a shot at Hollywood as of yet. The truth is that an actress of her talent can find consistent work in her native England without the hassle of moving to Hollywood, but the challenge might be enticing.
4. She Started Pursuit of Her Acting Career at 16
It is clear that Abigail has always known what she wanted to do, and it is clear that her family supported her in her desire to pursue acting. While growing up in High Wycombe during most of her developmental years, the future star and her family would move to London when she was sixteen to give her a better opportunity to pursue her career in acting. Since then she has made the most of each and every opportunity.
5. He First Big Break Came on MySpace
Yes, some of you youngsters may not be aware of this, but before YouTube and Periscope, there was MySpace and innovative and creative minds were using the MySpace platform to create online productions of television series, and this is how Abigail got her first big break, with the online production of the drama Freak. The insight that allowed her to take the role completely changed the game for her.