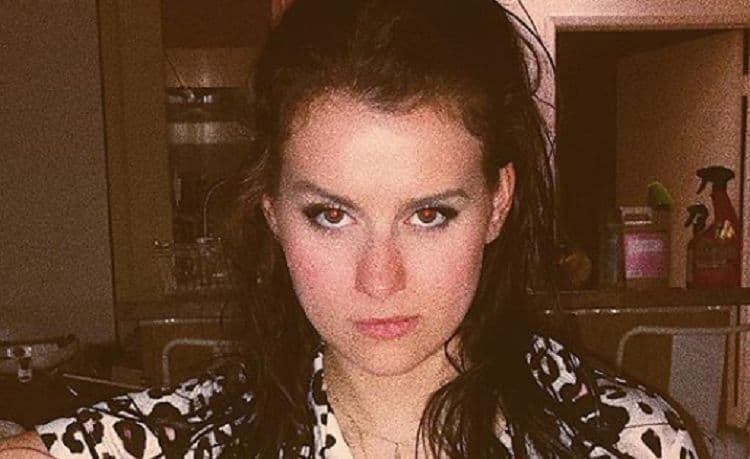 If there's one thing Generation Z has taught the entire world, is that's anything is possible with social media. More and more we're seeing young people who have built large followings on social media transition into other careers. Abigal Barlow has done just that. The 20-year-old initially gained popularity on TikTok where she was able to build a really big following. She then started working on her career as a musician and her single "Heartbreak Hotel" is on its way to becoming a hit. Abigail isn't signed to a record label, but she's yet another example of how having a deal just isn't as important as it used to be. Keep reading for 10 things you didn't know about Abigail Barlow.
1. She's Originally From Alabama
Abigail may be living a life of glitz and glamour now, but that wasn't always the case. She was born and raised in Alabama and had a typical upbringing. Once she started gaining popularity for her social media presence and her singing, Abigail decided to move to Los Angeles.
2. "Heartbreak Hotel" Was Inspired By Personal Experiences
As a writer, Abigail likes to draw on her personal experiences as inspiration for her songs. She told Crowd Surfer Magazine, "I wrote Heartbreak Hotel after meeting and casually talking to a dude that was buying me gifts, and I got a lil scared. Heartbreak Hotel was just inspired by my trust issues and how I'm simply not ready for a potential heartbreak any time soon…"
3. She Loves Constructive Criticism
Living in the spotlight means dealing with countless opinions. For lots of celebrities this is one of the most stressful aspects of their career. However, Abigail doesn't mind the feedback. In fact, she is a a fan of constructive criticism. She said, "I thrive off of constructive criticism. TikTok is such a good test tube for my music because my followers genuinely want me to succeed and LOVE my music. So when someone suggests I change or tweak something, I know it's something I need to take into consideration."
4. Britney Spears Inspired Her To Get Into Music
Abigail was introduced to music at a very young age. Her father plays the piano and he helped her develop an interest in music. However, it wasn't until she got a Hit-Clip with Britney Spears' "Oops!…I Did it Again" that she realized she wanted to make music of her own.
5. She Doesn't Like To Compare Herself To Others
Have you ever heard the phrase "comparison is the thief of joy"? It's a phrase that Abigail takes very seriously. Although the music industry is full of people comparing artists to each other, Abigail prefers not to compare herself to anyone else. She knows that she's in a lane of her own and there's no one quite like her.
6. She Has A YouTube Channel
As an independent artist, Abigail has to do whatever she can to get her music heard by as many people as possible. In addition to her following on TikTok and Instagram, she also has a YouTube channel where she uploads her music. She currently has just over 12,000 subscribers and more than 221,000 total views on her videos.
7. She Makes Beats
Abigail is a creative person through and through. With that being said, singing and songwriting aren't the only things Abigail does. She also makes beats and has produced several of her own songs. According to her page on Sound Better, Abigail is also available to make beats for others.
8. She Was Bullied In School
Abigail is popular now, but there was a time where she couldn't even imagine winning a popularity contest. When she started to get involved with music during middle school, several of her classmates were jealous and started to bully her as a result. Abigail refused to let their comments stop her, and she continued to chase her dreams.
9. She Was Nominated For A Shorty Award
For the last 11 years, the Shorty Awards has acknowledged the most influential people in social media. Even though many of Abigail's fans are familiar with her because of TikTok, she's actually been getting attention on social media for several years. In 2017, she was was nominated for "YouNower of the Year".
10. She's A Proud Aunt
Even though Abigail hasn't started a family of her own, she's already getting some practice in. She's a very proud aunt. Abigail has at least one nephew named Charlie. He's just a baby now, but she's definitely excited for him to get old enough to think of her as the cool aunt.