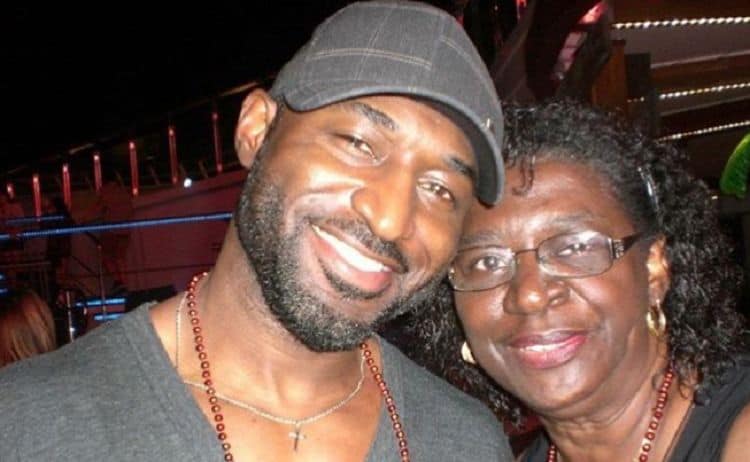 Adrian Holmes is a British actor born on March 31, 1974, and whose career went on a meteoric rise when he stared in "Smallville." Since then, he has been in over 100 shows and films. His latest series is "V-Wars," which premiered on December 5, 2019, on Netflix. The actor has been nominated for various awards and so far has won the Canadian Screen Awards for his performance in "19-2." Get to know more about Adrian, who only believes in falling forward and wonders why the late Michael Jackson was plucked from the world too soon.
1. He studied nursing as a fallback plan
If you fail to plan, then you are planning to fail, and Adrian's mother could not wait to watch her son throwing away his life by pursuing acting, so she thought. Therefore she encouraged him to study nursing, which Adrian reluctantly did. He attended Langara College, and it was a humbling experience when he did his work-studies at various hospitals. Seeing young people being treated with recreational injuries taught the actor to count his blessings, something he still does today, so you will rarely hear him complaining.
2. The advice he could give his younger self
If Adrian could turn back the hands of time, one thing he would repeatedly tell himself is to relax and allow things to take their natural course. In his interview with Pop Culturalist, Adrian says he could encourage himself by having more faith in his abilities. Everything falls in place at the right time, so there is no need to keep pushing; what is yours will always find a way to get to you.
3. His passion for acting began at the age of 11
When Adrian was involved in theater in his elementary school, he got to be in his first play, "The Wizard of Oz," where he played the Lion. The thrill of being on stage became a hobby because he could be silly and get away with it. Luckily for him, the industry in Vancouver was growing, and Adrian saw it as an opportunity to continue with his hobby.
4. He would be a professional footballer if acting did not work out
When the Nervous Breakdown asked Adrian what his alternative career would have been if acting was not successful, the actor did not hesitate to point out that he would have continued playing football. On his Facebook page, Adrian boasts of being a natural athlete who enjoyed playing basketball, football, and soccer in his younger days. His love for basketball has not faded with age, and every year, Adrian plays with "Hustle & Flow, his team. Although he also plays golf, he remembers being very fast and with good hands, so a career as a football player would have panned out.
5. His favorites in the creative industry
There is a time when Eddie Murphy was among the top comedians who we looked forward to seeing in the screens. One person who loved Eddie in the glorious days is Adrian though he admits that nowadays the comedy is not that funny anymore. For a good read, Adrian cannot have enough of Eckhart Tolle, a spiritual teacher, which goes to show the kind of books that the actor prefers. As for acting, Adrian must have been devastated when Daniel Day-Lewis, his favorite actor, announced he was retiring from acting. Finally, if you are looking to make a playlist, include anything that has Stevie Wonder in it, and you will have Adrian hooked.
6. He would love to do a film about Stevie Wonder
Adrian is a huge fan of Stevie Wonder and feels privileged to have played him in "Charlie's Angels: Behind the Camera." However, unlike famous musicians such as Ray Charles, Johnny Cash, and Tina Turner who have had their biopics produced, Stevie Wonder is yet to get his. Adrian thinks it is time that people got to see Stevie's life story on the big screen.
7. "V-Wars" was his first time working on a book adaptation
When Adrian's friend asked him to help audition for the role of Dr. Luther in the series "V-Wars," Adrian was more than happy to support him. After two weeks, Adrian was surprised that he had been called to audition for a role in the same series and luckily booked the character of Michael Fayne. The series is based on a comic by Jonathan Maberry, and it was the first time for Adrian to be cast in a book adaptation. He was so excited that he read the book as they filmed to ensure he got the character right.
8. His early memories
Children delight in almost anything, and Adrian would have liked to be at the top of the double-decker buses. However, his mother could not risk the safety of her son, so Adrian's wish never came true, according to Purple Revolver. Besides the ride on the buses, Adrian also remembers that his family moved a lot while he was little; when he was 18 months, the family moved from England to Barbados. Before turning four, the family returned to England and later went to live in Vancouver.
9. He wanted to be in London when "Red Riding Hood" premiered there
Actress Julianne Moore said she would never be bothered to watch the premiere of a movie she has acted because she likes the filming part more than the end product. Adrian does not share her beliefs; after being cast in "Red Riding Hood," Adrian hoped that he could watch the premiere in London. He also wanted to go since after leaving Liverpool in 2001, the actor had not returned for more than a decade. Unfortunately, he never got the chance to visit in 2011.
10. He has a lot in common with his wife
Adrian's wife is Caroline Chikezie, a British actress born to Nigerian parents, in 1974, the same birth year as Adrian. They share a love for theater since Caroline attended Italia Conti Academy for her acting lessons. Also, just like Adrian's parents, who did not support his dream of becoming an actor, Caroline's parents were not amused that their daughter wanted to be an actress. Therefore they sent her to a boarding school in Nigeria hoping she would give up on acting, but she did not.