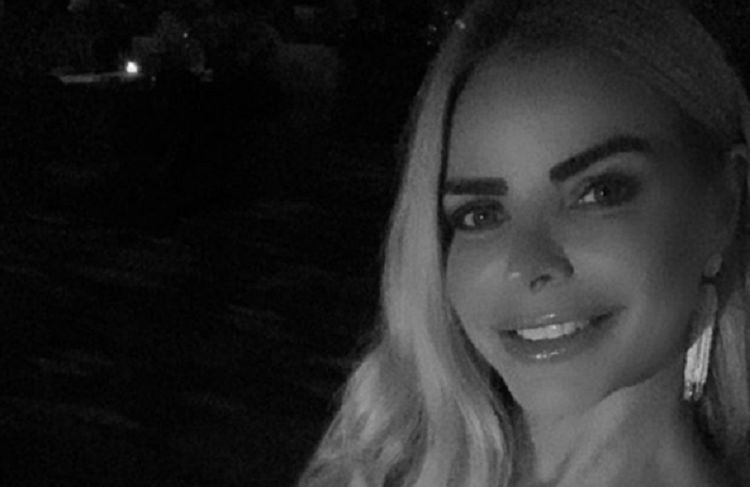 She was a real housewife who spent her time on the Miami franchise making friends, arguing with other women, and making her personal life a very public situation. Alexia Echevarria was one of the original Miami wives, and she was actually married. Her husband was Herman. They had their issues, and they ultimately decided to take a break from their marriage following the tragic accident their son was involved in back in 2011. During their marital break, however, her husband died of a heart attack. It was shocking, tragic, and ugly. His death brought many other issues for her, and she's been living a difficult life for some time. She's back on her feet, though, and now we want to know a bit more about her.
1. She Suffered Heavily Through Her Son
His name is Frankie, and he was in a horrible car accident. The then 13-year-old boy was a passenger in a car when it was involved in a horrible car accident. He dealt with many issues following the accident, including having surgeries and going through a lot of ups and downs.
2. She Has a Second Son
Her other son, Peter, is married and doing well. He studied at the Paris School of Business, and he met his wife there. Her name is Eliza Kluegling. This was a happy time for the real housewife. Her other son also graduated from high school in 2016 with a special diploma. It was all happiness for her.
3. She Didn't Want a Divorce
While she and her late husband, Herman, never officially divorced, they did separate. She says she did not want to see that happen in her life. She said that following her son's accident, they went through some very hard times, but she wanted to see her husband fight for their marriage. Sadly, he did not.
4. Her Late Husband's Sons Put Her in a Legal Battle
Following the death of her husband, his two older sons decided that they were going to fight their stepmother for everything that they felt belonged to their father. They ended up taking the house she and her kids had lived in for more than 16 years of their lives. The judge gave them the house, and also gave them the majority of the shares of the magazine that she and her husband began.
5. Everything was Going So Well
Just before her husband passed away, she celebrated the 10th anniversary of the lifestyle magazine that they created together, Venue. The magazine was started in 2006, which is only two years after the couple wed. His sons also inherited his shares of the magazine. Since he owned the majority of the shares of the very successful magazine, it was their decision to ultimately shut down the magazine and leave her with nothing. Additionally, the judge gave the house to the sons because even though they were together when her husband bought the house, they were not yet married.
6. She's Newly Engaged
She got engaged in New York City just before Christmas 2019. Her new fiance's name is Todd Nepola. He's a real estate investor and a developer, and they've been together since the beginning of 2017. She said he was very nervous before he asked her the big question when they took a walk to go check out the Christmas tree at Rockefeller.
7. She's Got a New Business
Before you feel too bad for her, she's not someone who wants your pity. She's doing just fine. She's got her own business once again. It's called Alexia + Frankie's Beauty Bar. It was the nail salon where she once got her own nails done, and now she's taken the business and expanded it.
8. She's From Cuba
She was born in Cuba. Her birth name is Alexia Astrid Figueredo. She was married twice before, and now she's ready to get married a third time. Her date of birth is May 3, 1967, which officially makes her 53 as of 2020.
9. She's Got a Nickname
She gave it to herself, we think. She calls herself Cuban Barbie, and she's got a lot going on in her life. if you remember the fact that she used that nickname for herself back when the Miami housewives franchise was still on the air, you'll remember she seemed quite proud of it.
10. She's Up for More Miami
The official show was never cancelled. Bravo simply decided not to air the show again, and that is a situation that they never really addressed. She's up for another one with her friends, and they might just want to see it happen sooner rather than later. She did say that her clients at the business she owns always want to know when the show is coming back, so it seems that they want it.