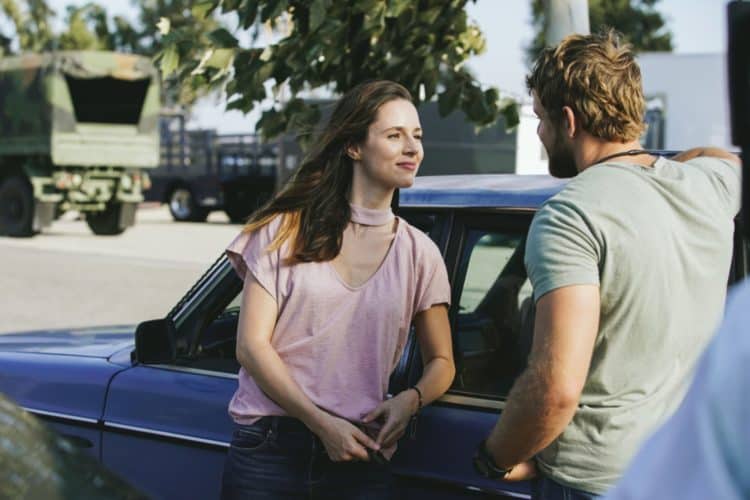 Alona Tal is an Israeli-American actress who has done some singing from time to time as well. She has had a number of roles in her native Israel. However, she tends to be best-known to most people in the present for her roles on American TV shows. One example would be Veronica Mars, while the other examples would be Supernatural. However, Tal has appeared in plenty of other projects and continues to appear in plenty of other projects, meaning that there is much more to her acting career than just those two roles. Here are 10 things that you may or may not have known about Alona Tal:
1. Alona Means "Oak"
Given that Tal is Israeli-American, it should come as no surprise to learn that Alona is a name of Hebrew origin. To be exact, Alona is the feminine version of Alon, which means "oak." These names are far from being the sole names associated with said tree, which possessed powerful symbolic meanings for cultures situated not just in the ancient Mediterranean world but also beyond it.
2. Tal Means "Dew"
Speaking of which, Tal is a Hebrew name that sees use by both men and women as a personal name as well as a surname, which says much about its popularity. Curiously, it is interesting to note that Tal's father changed his surname from Mizrahi to Tal, which is notable because Mizrahi is one of the most often-changed surnames in Israel.
3. Started Acting After Leaving the IDF
Tal started acting after she completed her compulsory service in the Israel Defense Forces. For those who are unfamiliar with the policy, Jewish, Druze, and Circassian citizens of Israel are required to serve in the Israel Defense Forces for a period of time that can see some variation between men and women as well as between certain roles. It is interesting to note that Israel has a huge political issue over this matter because of a law that Yeshiva students can hold off on being conscripted so long as they continue their studies of their religious texts, which benefits the Haredi Jews the most.
4. Her First Role Was a Witch
Amusingly, Tal's first acting role was a witch. In short, she played the part of a witch in a musical video tape, which was intended for viewing by children rather than some other segment of the consumer market.
5. Played Lead Role in Lihiyot Kochav
Following her initial role, Tal did some other jobs as well. Eventually, this led to her playing the lead character in Lihiyot Kochav, which is an Israeli movie that has been translated to To Be a Star. Interestingly, the movie raised Tal's profile enough that she was offered roles in not one but two TV shows, both of which she ended up taking.
When will this nightmare end?? When??? Parents seeking asylum are not criminals. They're looking to be saved from criminals. Have we completely forgotten what America is about? And the children DID NOTHING WRONG. I can only hold my child and cry for those families.

— Alona Tal (@talalona) June 23, 2018
6. Recorded a Song with Wyclef Jean
Eventually, Tal moved to New York City. There, she met Wyclef Jean, with the result that the two went on to record a song together. This was the song "Party to Damascus," which featured Tal singing the chorus in Hebrew.
7. Appeared on Veronica Mars
To a lot of people in the United States, Tal might be familiar to them because of her role on Veronica Mars. There, she played Meg Manning, who was a cheerleader who nonetheless stood up for Veronica Mars when she was mistreated. Something that was reciprocated by Veronica when she was mistreated in turn. Sadly, their relationship took a turn for the worse because of romantic problems, but in the end, they were able to reconcile to some extent, even though it happened just before Meg's death from injuries sustained in a horrific bus crash.
8. Appeared on Supernatural
With that said, there are bound to be even more people who are familiar with Tal because of Supernatural, in which she plays Jo Harvelle. In short, Jo started out as a girl who wanted to become a hunter of supernatural monsters, who died when she volunteered to serve as bait for a trap after she had sustained fatal injuries. However, Supernatural being Supernatural, that hasn't stopped her from making an appearance since that time.
9. Appeared in Night of the Living Dead: Darkest Dawn
Tal has appeared in a number of movies over the course of her career. For example, she was in Night of the Living Dead: Darkest Dawn, which was a 2015 horror movie done using computer animation. Curiously, it was a retelling of Night of the Living Dead, but changed so that it took place in a contemporary setting rather than in the original's rural Pennsylvania in the 1960s.
10. Appears in SEAL Team
Currently, Tal has a recurring role on SEAL Team, which is one of the special forces military drama that popped up in late 2017. So far, the TV show has had one successful season, with a second season on its way.