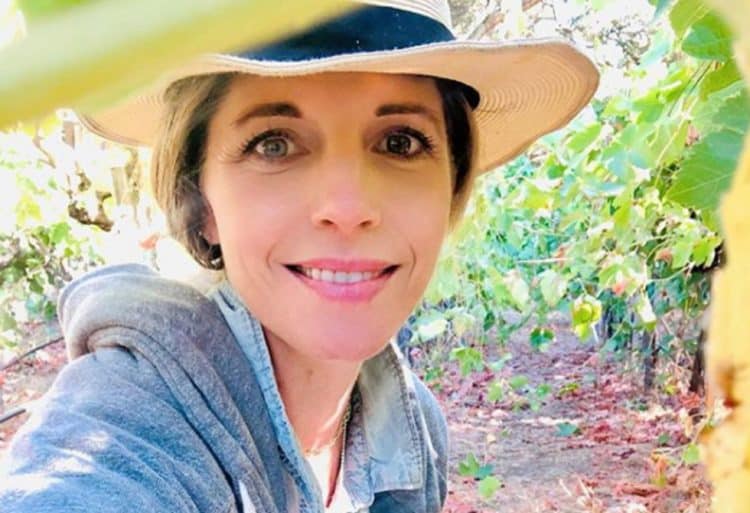 Throughout her entire career, Andrea Bogart has shown that she has what it takes to play all sorts of different kinds of characters. Her versatility has also allowed her to act on the big and small screens. Whether she's acting in a police drama, a comedy, or a soap opera, Andrea always puts on a good show. In more recent years, Andrea has starred in several Lifetime movies. Although Lifetime movies can have a reputation for being corny and over the top, Andrea brings a high level of professionalism and dedication to each project she works on. As a viewer, you can't help but to be engaged any time she comes on the screen. Keep reading for 10 things you didn't know about Andrea Bogart.
1. She Is From Missouri
Andrea may be familiar with the Hollywood life now, but where she grew up is worlds away from the bright lights of the entertainment industry. She was born and raised in Saint Charles, Missouri. She attended college at Missouri State University where she earned a bachelor's degree in mass communication.
2. She Was In A Taco Bell Commercial
Everybody has to start somewhere, and for many actors that 'somewhere' is a commercial. Although being in a commercial may not be as exciting as being in a TV show or movie, it can still be a great opportunity. Early in her career, commercials gave Andrea the chance to work with several large brands including Taco Bell.
3. She Began Her Career As A Dancer
Andrea began dancing at an early age and continued to train into her adult life. She was a professional dancer for a few years before deciding to switch gears and get into acting. During an interview with Starry Magazine, she said "There are days I miss dancing so much. I spent twenty years doing it…"
4. She Loves Giving Back To The Community
Andrea loves to help others, and this is something she has done throughout her career. She has worked with a non profit organization called The New Hollywood. Andrea has also has an entire section of her Instagram highlights dedicated to sharing information about different charity organizations.
5. She Has Been In Three CSI Shows
Andrea has appeared in dozens of TV shows throughout her career, but something that really stands out is the fact that she has been in three CSI shows: CSI: Crime Scene Investigation , CSI: Miami, and CSI: NY. She appeared in just one episode of each show.
6. She Has Traveled All Over The World
Andrea may be from a small town, but she's never let that stop her from getting out and seeing things. She has gotten the chance to do lots of traveling in her life, and she has visited places all over the world. Some of the countries she's been to include Amsterdam, Norway, St. Lucia, and Japan, where she lived for a while after college.
7. She Is A YouTuber
Acting roles aren't the only times when you can catch Andrea in front of the camera. She is also a YouTuber with a growing channel where she shares videos based around health, fitness, and mindfulness. Her channel only has 299 subscribers at the moment, but she has more than 18,000 total views. As more people realize that she has a channel, her numbers will likely see a huge increase.
8. She Loves Yoga
Yoga has been a big part of Andrea's life for more than a decade. Yoga has resulted in lots of amazing benefits for Andrea's physical and mental health. It's given her a way to deal with the stresses of daily life as well as the stress that comes with a career in entertainment. Not only does she enjoy practicing yoga for herself, but she has also been a yoga instructor for the last eight years.
9. She Is A Wife And Mother
Even in 2020, there are lots of people who believe that it's impossible for women to have a successful career and a happy life at home. Andrea is proof that both of those things can exist at the same time. She has been married to Erik Almås since 2018 and the couple has one child together. Finding time to balance her work life and her home life is one of her top priorities.
10. She Enjoys Spending Time With Nature
Spending time out in nature is one of Andrea's favorite ways to relax and center herself. When she isn't busy with work, you can usually find her enjoying the natural beauty around her. In addition to doing yoga outside, she also enjoys doing things like hiking, bike riding, and hanging out at the beach.