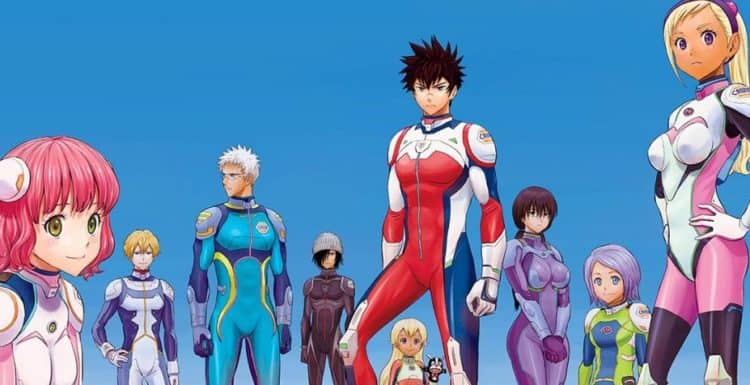 If you're a fan of Japanese manga or you like anime, you probably are already familiar with Astra Lost in Space. If you're not a fan, this might be the very story it's capable of turning you around when it comes to this type of entertainment. Just consider the 10 points below and see if it sounds like something you might be interested in knowing even more about later on.
1. It's extremely popular
The story itself is immensely popular. That's easy enough to say about a lot of different Japanese manga because this is a type of entertainment that is extremely popular in and of itself. That being said, this one has skyrocketed to the top very quickly. As a result, it ended up surprising just about everybody involved with project.
2. In fact, it's practically hit cult status
While a lot of these types of stories are popular, It's relatively rare that you find one that hits cult status. After all, manga is a rather specialized niche. That being said, this one has definitely hit the mainstream and it seems like practically everybody that sees it loves it. If you're thinking rock band popularity or something similar, you're not really that far off.
3. It's as if two entirely different stories have been meshed together
This story has a lot of different elements and in fact, it's like two completely unrelated stories were thrown together and collided it lightspeed. Think the Breakfast Club meets Star Trek. It's really something that you just don't see everyday and perhaps that's why this particular story has so much appeal.
4. This is not a story that has been around very long
The thing that's even more surprising is that the story itself is only been around for about three years. That's nothing short of astounding when you consider how long some Japanese manga has been around before anyone ever gets around to turning it into anime or doing much of anything else with it. To create a story and have it shoot to this type of popularity so quickly means that it's obviously something very special.
5. Although it's fairly new to the scene, it's popularity continues to soar
It doesn't look like his popularity is even starting to wane, either. If anything, it's only growing in popularity with each passing day. More and more people are discovering it and it seems as though even people who never saw themselves as a fan of Japanese manga can't get enough of it once they see it for the first time. If you're still not intrigued enough, the very thought about a bunch of high school kids that are going to school to learn more about space travel while being involved in all of the space exploration itself is enough pique the interest of almost anybody.
6. The story seems to resonate with a large demographic
As a result, this story seems to resonate with a lot of different people. It is, after all, about people that are in high school so it's only natural that people of that particular age group are interested. By the same token, it has those elements like some of the classic movies from the 1970s and 1980s had when it comes to exploring teenage angst. The third layer is the space exploration, meaning that practically anyone that's a fan of Star Trek or even Star Wars is going to be more likely to watch it.
7. It has several interesting elements
Perhaps it's a combination of all of these elements coming together that makes it so interesting in the first place. It is never about just one thing. There's always a lot of different things going on here and when it's all said and done, it means you're never bored.
8. Practically anything goes
It also means that by the very nature of the story itself, almost anything can be written into it as long as it's done the right way. After all, when you're exploring space, you never know what you're going to find. You might even say the same thing is true about exploring that trick from teenager to adulthood.
9. At its core, it's all about exploring something new
If you strip everything down to its very core, that's what this story is all about, exploring things that are new. Everyone does this and one time or another, whether it's willingly or not. Maybe that's why it resonates with so many people.
10. That's what keeps it fresh
The fact that it's always about exploring new things is definitely something that keeps it from becoming mundane. You don't ever feel like you're watching a rehashed version of the same story over and over again.