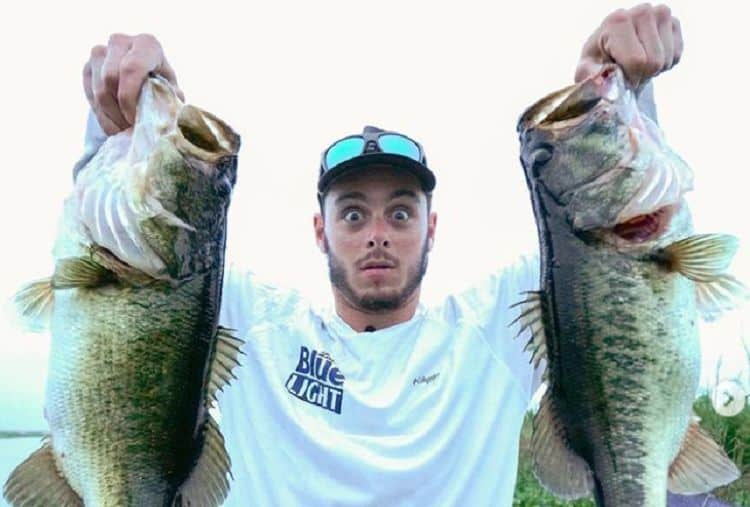 The internet seems to be the career choice dreams are made of anymore. When we were growing up, the internet didn't even exist for many years, and the concept that we could one day be people who literally show ourselves dancing, wearing certain brands, and taking photos of ourselves for likes for a living was non-existent. We were growing up to become doctors and attorneys and teachers. Today's youth is growing up to be a social media star or influencer, and that's what happened to the likes of Ben Friedman, AKA Young Pageviews. He worked for Barstool Sports, a very hot commodity in the online world right now, but he doesn't appear to be there any longer. What happened to him? We can tell you more about him here.
1. He's Out of His Career
He was with the company since 2017, but he made the official announcement in February 2021 that he was done with Barstool Sports. He allegedly isn't happy with the way the company has not done it's own advertising for merchandise in the past, and he even went so far as to call them out for their handling of things in 2020 when holiday sales were going on. So, he made the decision to leave the company.
2. He's From Missouri
Friedman was born and raised in St. Louis, which is a lovely city. He grew up there with his parents and his family, and he'd always been an avid fan of the concept of an outdoor kind of show. He loved it, he wanted to create something like it, and he spent time studying those who did something like it so that he could then recreate what he wanted to do with his life.
3. He's A Hockey Fan
He's a fan of hockey, and he has been since he was a child. He spent most of his youth playing and following his favorite team. He continued to play while he was in high school, but we aren't sure if he wasn't good enough or simply didn't want to continue playing after that time in his life.
4. He Began His Career in the Basement
It's always fun to hear how people began their career. Friedman began his dream of being an internet sensation while living in the basement at his parent's house. It's not exactly easy to feel your dreams coming to life when you're living with mom and dad – in the basement of all places – but he is definitely a man who did what he had to do and made it work in his life.
5. He Moved to NYC
Once he was ready to do his work and was head of Barstool Sports, he made the move to New York City. It was a big move, and it was one that he needed to make to make his dreams come to life. It's a big city – and pretty different from St. Louis – and he made it happen for himself.
6. He Has an Impressive Following
You have to, though, if you're going to be a social media star, correct? He has more than 123k followers on just his Instagram page, which puts him into the category of influencer. He keeps his followers very entertained, too, and it appears his engagement is high.
7. He's Really into the Outdoors
Again, this does seem like an important requirement for the job he did, right? He's frequently out fishing, hunting, and spending time in the great outdoors with the wildlife. He has a passion for being outside, and everyone should have something they're equally as passionate about as he is his own career choices.
8. He's Engaged
He is a man off the market. He is currently planning a wedding with his fiancé, whose name is Samantha. We don't know much about her since her Instagram page is private and he doesn't spend much time discussing his private life with the world. However, it appears they got engaged at some point in September of 2020.
9. He's Private
If you're a fan and you want to learn about his time outdoors on the water or in the woods, ask away. If you want to know about his personal life, well, you won't learn much about it. He's not sharing a lot of his personal life with anyone. It's for him alone.
10. He's Really Passionate
It's obvious that he really loves what he does, and spending time in and on the water is his favorite. His favorite animal so far is the sawfish. He calls it the most insane creature, but he's tried his hand at catching pythons, sharks, and so much more than that. It's safe to say his job, while not for everyone, is so cool.