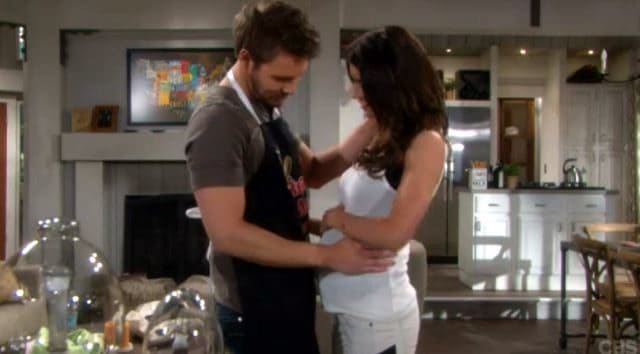 The Bold and the Beautiful fans will have to wait and see what happens, and we have no information to share with you about this. However, we do have some stories we might see happening in the near future. And they have everything to do with Liam and Steffy and Hope. We think that Steffy will end up getting her husband back – but she might not want him when the time comes. You see, we think that Hope won for a moment, but she will not win forever. We think a lot will happen in this situation. We think that Hope and Liam will plan their wedding.
We think that Bill and Steffy will end up together when he finally tells her that there is a mistake in the testing and the baby is his. And we also know this is a lie, and we know that it will eventually come out that he made this up and blackmailed the doctor into pretending there was an incorrect result the first time around. And we all know that Katie and Wyatt will lose to Bill in some way. We know that Brooke and Ridge will never make it through this, either.
But we also think that Steffy and Liam will end up together. This baby is something they cannot deny is bonding them so much. They both want this baby more than anything, and it will bond them more than ever against their wills. They will end up back together once this baby is born. She's going to be the reason they decide they're forgiving one another for all they did. And they will face some serious problems as a result of all that. They will face problems they  never thought were possible in the least – and that will be something we can't handle. They will make it, and they will show the rest of the world they've got it going on. And they will win this situation. It's going to work for them. And they will appreciate that for what it's worth in their lives. We can't wait to see that happen, either.