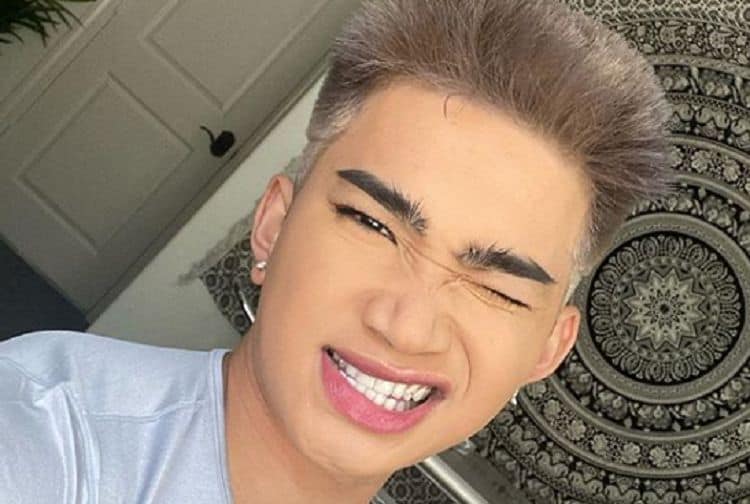 If there's one word that could accurately describe Bretman Rock, it's bad. In fact, he is the self proclaimed "baddest". But Bretman is bad in the very best way. The internationally known YouTuber is funny, fierce, and fabulous. On top of all of that he can beat a face like nobody's business. His genuine attitude and positive spirit have made him easy to like. Since starting his YouTube channel in 2012, Bretman has gained 7.25 million subscribers. On Instagram, he has 14.5 million followers. Even if you've been following Bretman for a while, there are probably still a few things you could learn about him. Here are 10 things you didn't know about Bretman Rock.
1. His Name Is The Result Of His Dad's Love For Wrestling
The story behind Bretman Rock's name is just as unique and interesting as he is. Although people think Bretman uses a 'stage name,' Bretman and Rock are actually his first and middle names. Apparently, his father was a huge fan of wrestling and decided to give him a name that was a combination of Bret Hart and The Rock.
2. He Wants To Stay In Hawaii For As Long As Possible
When most people get famous, one of the first things they do is move to a major city like New York or Los Angeles. However, Bretman doesn't plan to do anything like that. He loves Hawaii and wants to stay there for the foreseeable future. During an interview with Elle, he said, Hawaii keeps him "grounded". He added, "It keeps me original and it keeps me as normal as possible. Because to be honest with you, I see how fame and money changes people, and that honestly scares me. It really legit scares me and I never want to change. Hawaii helps me keep the Bretman Rock magic that people see. "
3. He Started Doing Makeup In Fifth Grade
Bretman has had an interest in makeup since he was a little kid. He used to enjoy watching his grandmother get ready for church. In fifth grade, he began to experiment with makeup on after trying to pluck a line into his eyebrows went horribly wrong. He borrowed some of his mom's mascara to bring his brows back to life, and he's been hooked ever since.
4. He Would Love To A Video With Britney Spears
Bretman Rock describes himself as a Britney Spears stan and says that he would love the chance to do some kind of video with her. Another celebrity that Bretman hopes to get the chance to hangout with is Rihanna.
5. His Favorite Memory Involves His Niece
If you follow Bretman on any social media platform, you'll know that he has a very close relationship with his family. He has an extra special place in his heart for his niece, Cleo. He says that one of his favorite memories is of her being born.
6. The First Makeup Product He Ever Bought Was Jordana Eyebrow Duo
Bretman has very vivid memories of the first beauty product he ever bought with his own money. He told Hello Giggles that it was shade #4 of Jordana Eyebrow Duo which he paid $3.99 ($4.07 with tax) for. To this day, he even remembers exactly where in the store the product was located: "third column, second row of the store."
7. Confidence Is The Secret To His Skincare Routine
Taking care of your skin is very important, especially for a beauty guru. While Bretman has a specific skincare routine that he follows to keep himself glowing, he says the real secret ingredients are water and confidence.
8. Pat McGrath Is His Idol
Pat McGrath is one of the people in the beauty business who Bretman has always looked up to. McGrath is one of the best-known makeup artists in the world. She has worked as a makeup artist in Hollywood and also has her own line of products. In 2019 she was included on Time's list of most influential people.
9. He Plans To Keep His Relationship Private
When Bretman Rock announced that he had a boyfriend, people instantly wanted to know more. A recent video on Bretman's YouTube channel shows Bretman getting his makeup done by his boyfriend, however, the boyfriend's identity isn't revealed. Bretman has said that he won't be sharing any intimate details about his boyfriend or their relationship. Since so much of his life is already on the Internet, he'd like to keep this one thing as low key as possible.
10. He Loves Farms
In an interview with BuzzFeed, Bretman revealed that he feels a strong connection to farms. He admits that this is bizarre because he's never really been to a farm. Still, he has this weird feeling that he'd be really good at working on a farm.