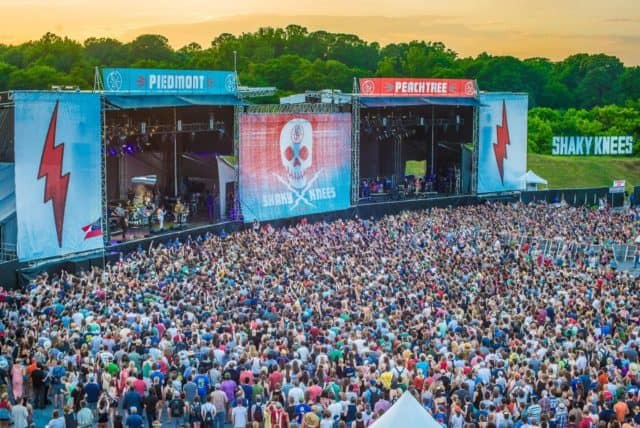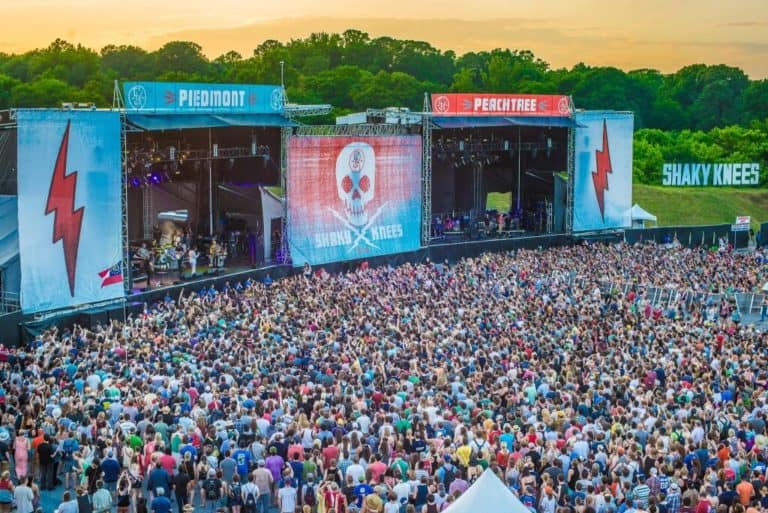 If you're a good old-fashioned rock 'n' roll enthusiast, you're probably aware of the Shaky Knees Music Festival. For music fans not familiar with this festival, we shall provide you with a breakdown of a brief history of the Shaky Knees Music Festival. But first, let's get a glimpse of the Shaky Knees aspect.
What is Shaky Knees Music Festival?
Shaky Knees Music Fest is an annual music festival that takes place in Atlanta, Georgia. During this period, local, regional and international artists come to perform. The name Shaky Knees comes from the song "Steam Engine" by Morning Jacket, a band which the founder is a fan.
History of the Shaky Knees Music Festivals
Shaky Knee Festival was founded in 2013 by Tim Sweetwood. According to Tim, a local promoter with The Bowery Present, after navigating his way through the US festival circuit, he couldn't help noticing that Atlanta was greatly under-serviced. From his earlier observation, there existed a gap for festivals around Atlanta music scene and the only way to bridge the gap was to incorporate a festival that would cater to the musical needs of the local population, including featuring artists that preexisting festivals did not carry. According to Tim, he envisioned to do a festival that would bring more to the indie side of things, or less mainstream.
First Shaky Knees Festival
Year one of the Shaky Knees Music festival was held in a park that is right next to a venue known as Masquerade. The first show drew acts from famous groups and people such as Jim James, Band of Horses and The Lumineers. According to Tim, his first attempt was not to showcase the greatest music festival or bring a super music festival like the Coachella or Bonnaroo. No, it wasn't like he was aiming for the sky, but just wanted to show people what he could do with his vision. Rather than reinventing the wheel, Tim chose to put a different wheel to see if people would ride on it. Surprisingly, the show drew nearly 9,000 tickets per day and even sold out. Also, the show, which was slated to be a two-day festival, has since been expanded to include a third day.
Growth of the Shaky Knees Festival
Under the able-guidance of Tim Sweetwood, Shaky Knees has experienced massive growth in the last five years and is set to bring its sixth edition in 2018 that will be taking place May 4-6 at Central Park in downtown Atlanta. With a solid state of festival-tested headliners, Shaky Knees is fast emerging as one of the premier mid-sized festivals in the country- force worth reckoning.
What is Distinct About Shaky Knees Festivals?
Even though Shaky Knees Festival has already been accorded a national festival badge, Tim asserts that from a booking standpoint, the festival makes it more regionalized. While Tim would like to see attendees from all over the country, his primary concern is how different the show is regionally. In the highly corporatized world, Tim is hopeful that the Shaky Knees Festival can still hold to its purpose and still have that distinct hometown vibe. Further, he's of the notion that music lovers would be wise enough to watch this kind of festivals of this size and theme and see where the industry as a whole is headed.
Accolades
2015 was a great year for the Shaky Knees Festivals. The festival was listed by Rolling Stone magazine as one of the " 50 must-see music festivals" of summer 2015. Also, the festival was also accorded a number four spot by USA Today in its nationwide list of the "10 Best Readers Choice: Best Music festivals." This year, the Shaky Knees Music festival has plenty in store for you. In fact, the 2018 line-up of the festival to be held on 4th-6th of March in Atlanta has already been released. The 2018 Shaky Knees Music Festivals is going to graced by some of the biggest names in rock such as Jack White, Queens of the Stone Age, The National, the Distillers, Jimmy Eat World, and other big names.