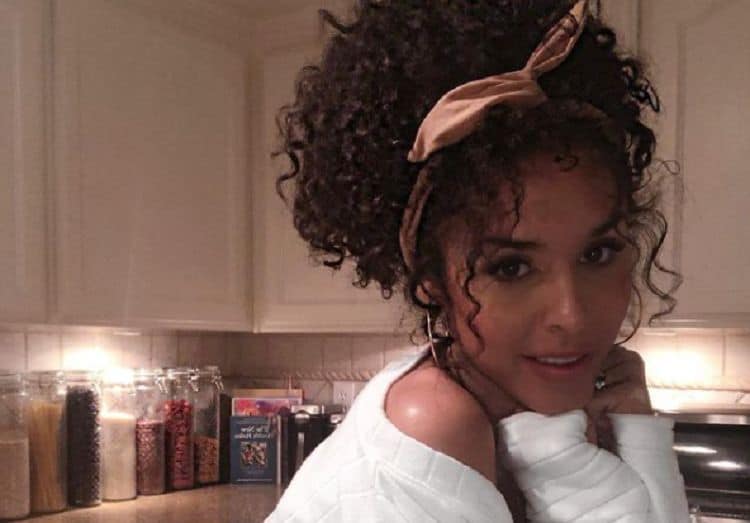 If the name Brittany Bell seems familiar to you, it's probably because you follow either beauty pageants or you follow Nick Cannon. She's both a beauty queen and the woman who is currently in a relationship with Nick Cannon. The couple welcomed their second child together in December 2020. She spent the better part of 2020 in the press because of her pregnancy and the relationship she has with Mariah Carey's ex-husband, the comedian who also hosts shows and grew up with most of us on Nickelodeon. However, we still don't know much about her. She's overshadowed by her more famous partner, and we think it's time to rectify that.
1. She's from Guam
She was born and raised in Guam, which is a part of the United States. While it is not a state, it is a territory owned by the United States and famously known as a place where many soldiers are sent to live on base. She grew up there with her mother and her father.
2. Her Heritage is Complex
Brittany Bell is nothing short of entirely lovely, and it leaves many people wondering about her heritage. While it's complex, it's no more complex than most anyone with a family history. Her mother is Chamorro. Her father's heritage includes Black American, West Indian, and Native American.
3. She Was Miss Arizona
It was 2009 when she made the decision to compete in the Miss Arizona USA pageant. She won, though pageants occur the year before the title is awarded. What this means is that she might have competed in 2009, but she was crowned Miss Arizona USA 2010 for the upcoming year. She went on to compete in the Miss USA 2010 competition, but she did not place.
4. She Was Miss Guam Universe
Following her stint as Miss Arizona 2010, Brittany Bell took some time off of her pageant circuit and focused on other things. She did, however, go back to Guam in 2014 to compete for the title of Miss Guam Universe, where she was crowned the winner. She then advanced to the Miss University Pageant in 2014, but she did not win or even place.
5. She Went to College
In the time between her role as Miss Arizona and her role as Miss Guam, she was in college. She attended school at Arizona State University. She graduated in 2009 with her Bachelor's Degree. Her degree is in broadcast journalism.
6. She's a Former Dancer
During her time in the Arizona area, she was working as a dancer. She danced professionally for the Phoenix Suns. She spent three of their seasons dancing for the basketball team, which includes rigorous dance rehearsals and workouts. The reason she left is unclear, and it's unclear if she left of her own accord or simply did not make the team a fourth year.
7. She's in Her 30s
Brittany Bell is 33 as of 2020, and her exact date of birth is November 9, 1987. She and Nick Cannon have been together nearly six years of her life, which means she would have met and began dating him when she was approximately 27. They welcomed their first child in 2017, their second in 2020, and that would mean she became a first-time mother around the time she was 30.
8. Her Relationship is Often Tumultuous
The couple began dating in 2015, which is only a few months after Marian Carey and Nick Cannon's marriage ended. Most would agree it's not easy to date following the demise of a marriage, but it might be especially hard when your ex-wife is one of the most famous entertainers in the world, and you share a set of twins with her. However, these two got together and began dating. They were very off and on for many years, including the time when their son, Golden, was born in 2017. They'd already decided to take a break when she gave birth.
9. She's Working on Furthering Her Education
She may have graduated from college in 2009, but she's decided to go back. Bell announced in 2020 she'd been accepted into Pepperdine University where she will work to earn her Master's Degree. She's decided to study psychology this time around.
10. She's Busy
In addition to being a mother of two, a master's degree student, the founder of a fashion line, and a loving partner to Nick Cannon, she's also a yoga instructor. She spends much of her time learning, and it seems she's someone who embraces the concept that you can never learn too much or spend too much time working on yourself.