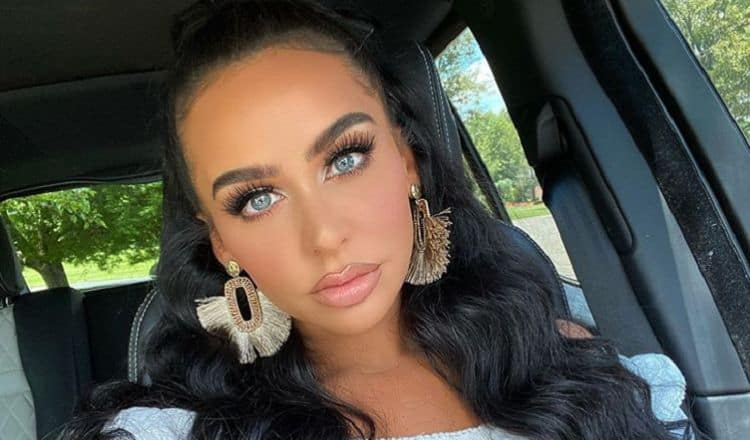 It's almost impossible to talk about the most successful beauty influencers without bringing up Carli Bybel. In fact, if you've spent any time looking for makeup and/or skin videos on YouTube, there's a good chance you've come across some of Carli's content. The talented vlogger has built a huge platform on social media that includes millions of followers on both Instagram and YouTube. She is well-known for her makeup skills and often shares tutorials on how to achieve some of her famous looks.  Even after several years in the industry, her following is continuing to grow. Keep reading for 10 things you didn't know about Carli Bybel.
1. She Studied Business In College
Before she became a huge hit on YouTube, Carli was studying business at Brookdale Community College in her home state of New Jersey. She graduated with her associates degree in 2012 and there's no doubt that the things she's learned have come in handy since her business has taken off.
2. Her Father Passed Away Suddenly
On September 9, 2020 Carli shared a heartbreaking post on Instagram announcing that her father had passed away. People who have followed Carli over the years knew that she had a very close relationship with her father. Although his passing seemed very sudden Carli mentioned in the past that he was battling cancer, so many people are speculating that being the reason for his death.
3. She Has A Blog
Carli's YouTube videos are what made her famous, but videos aren't the only way she's shared content over the years. She also has a blog called The Beauty Bibel where she posts content on beauty, fashion, and decor. However, it looks like she hasn't posted anything new in a little over a year.
4. Her YouTube Channel Has More Tan 600 Million views
When most people talk about Carli's YouTube channel, they point out the fact that she has more than 6 million subscribers. While that number is incredible, what is even more impressive is the fact that her channel currently has more than 600.2 million total views.
5. She Loves Penguins
If Carli hadn't become a huge influencer, there's a chance she would've ended up working with penguins in some capacity. Penguins are her absolute favorite animal and she has said on several occasions that she is completely obsessed with them. She even makes it a point to shout out World Penguin Day on April 25 .
6. Her Mom Was Skeptical About Her Becoming A YouTuber
Carli's rise to YouTube fame is the definition of 'started from the bottom'. At the time, beauty influencers on YouTube weren't really a thing and she was venturing into unknown territory. When Carli posted her first video in 2011, she was obviously hoping people would watch it. But she had no idea that she would eventually attract millions of followers. Like most parents, Carli's mother was skeptical about her daughter's new hobby, but it didn't take long for her to see that Carli's hard work was paying off.
7. She's Always Loved Art
Carli developed an interest in art at a very early age and it was clear that she had lots of talent. It was this love for art that eventually caused her to gravitate towards makeup. By the time she was in high school, she was experimenting with her own makeup and also became the go-to person to do friends' and classmates' makeup for special events.
8. She Was A Freelance Makeup And Hair Stylist
When Carli first began her YouTube journey, she was only about 20 years old. At the time, she was working as a freelance hair and makeup artist in the New Jersey area and trying to build up her clientele and her brand. However, with the success of her YouTube channel, she was eventually able to focus solely on creating content.
9. She Used To Work At A Golf Course
For several years, Carli spent her summers working at a local golf course where she drove a golf cart around selling snacks and drinks to the guests. In an old YouTube video, Carli said that she loved that job because it was low stress and allowed her to be outside all day.
10. She Was On Project Runway
If you haven't been following Carli's career since the early days, you may not have known that she appeared on an episode of Project Runway All Stars in December of 2013. She and a few other beauty influencers teamed up with contestants on the show to put together an outfit that they thought would be a trend for the following year.