One of the benefits of becoming a celebrity is that they have the potential to earn big bucks and enjoy financial stability for the rest of their lives. One of the main things that the majority of celebrities will spend a huge sum of money on is property. They have the pleasure of having enough money to buy themselves a large, luxury property that is fitted to the highest of standards and meets all their needs. While many celebrities choose to live in celebrity haunts, such as Los Angeles, New York, and London, many prefer to look at properties elsewhere in the world. Their financial status means they have many more options when choosing a property and have the means to travel longer distances if they are required to work. This means they can buy a property in their favorite location anywhere in the world. Some even have several homes in different locations so they can enjoy the different features of the house and the location at different times throughout the year. One country that is popular among celebrities is Italy. While some use their properties in this country as their main residence, others have it as a second home. Here are 20 celebrities who live in Italy.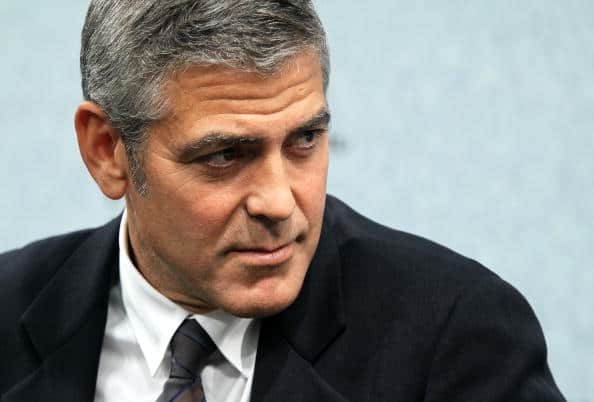 George Clooney – Lake Como
It is well-known that George Clooney owns a humongous 30-bedroomed property on the shores of Lake Como. His home is called Villa L'Oleandra and he spends up to four months of each year at the property. He bought this home, which is located in the small community of Laglio, in 2001. The house attracts lots of attention from tourists. So much so, in fact, that the local mayor introduced a fine system that forbids more than three people from standing outside at once. The house was built during the 18th-century and was originally owned by the Heinz family. This is not Clooney's only home at Lake Como. When he bought his villa, it was in need of lots of renovation. For this reason, he also bought the neighboring property, Villa Margherita, as this was habitable immediately. When Clooney spends time at his Italian residence, he is often seen on one of his boats on the lake or riding a motorcycle around town. Villa L'Oleandra is just one of Clooney's many homes. He has properties in both Los Angeles and Mexico. He also has an English home called Mill House. This is on its own private island in the River Thames in Berkshire.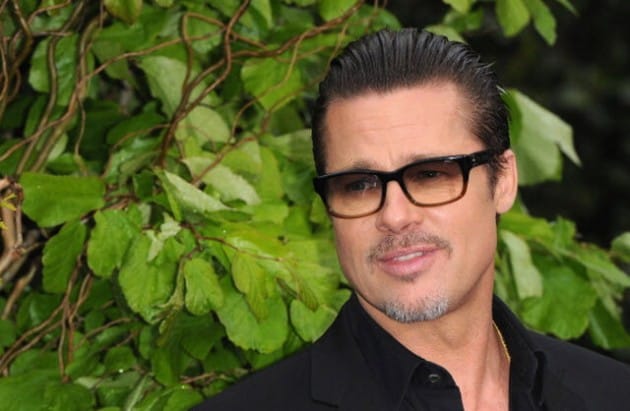 Brad Pitt – Valpolicella
In 2010, Brad Pitt and his ex-wife Angelina Jolie purchased a spectacular property in Valpolicella. They reportedly paid $40 million for Villa Constanza, which covers an impressive 18,000 square feet. The property boasts two swimming pools, 15 bedrooms, seven bathrooms, a jacuzzi, a gym, and a theatre. The couple lived there with their six children. Since the couple split in 2016, it is unclear who now owns the property or if Pitt and Jolie will sell their Italian home and split the proceeds. Pitt also has a home in Springfield, Missouri.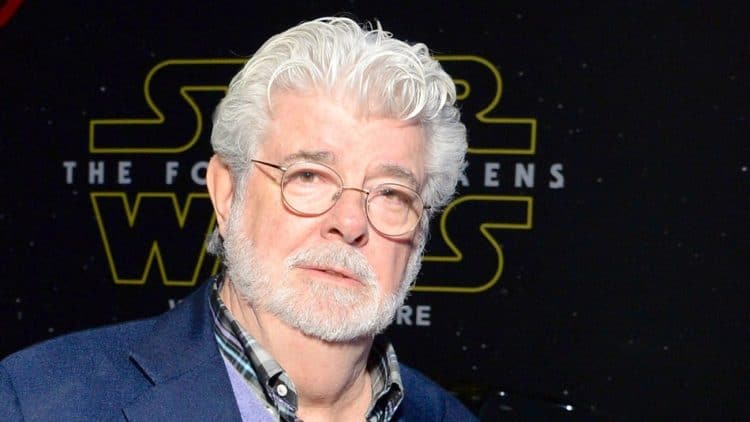 George Lucas – Passignano
The famous filmmaker and entrepreneur George Lucas has amassed a personal net worth of $5.1 billion. This has allowed him to choose between some of the most stunning properties on the market and live a life a comfort and luxury. He is also in a position where he is not just restricted to owning one property. Although his main property is in Marin County, California, he has owned many other properties over the years in a variety of locations. One of the other properties he owns, and where he lives for a significant proportion of the year is in Italy. He paid $6 million for a three-story home in Passignano that overlooks Lake Trasimeno that is located in an elevated position on the hills. He has made extensive renovations to the property since he bought it, such as adding wooden flooring and bright lighting.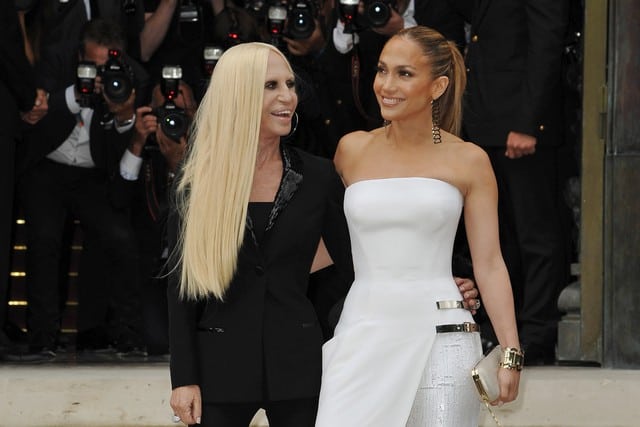 Donatella Versace – Milan
This Italian designer was born in Reggio di Calabria on May 2, 1955. She has established herself as one of the most successful designers and amassed a net worth of approximately $200 million. This has given her the freedom to take her pick of luxury properties in any location across the globe. However, she hasn't strayed too far from her roots as her main residence is in Milan. This makes sense as it is one of the most important cities in the world on the fashion circuit. She opted for a two-story apartment in the heart of the capital. She has taken the time to add her own flair to the interior of the property, just as you would expect of someone who is creative and works in the fashion industry. It is opulently decorated and she has used lively colors to personalize her space. She has also accessorized the apartment with paintings and antiques.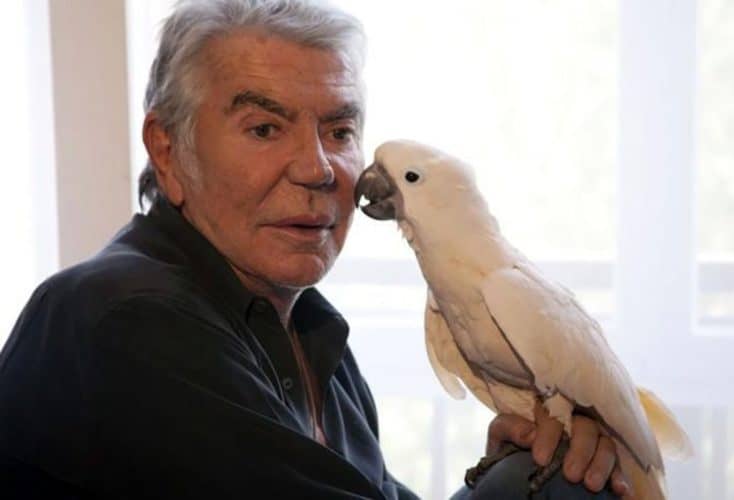 Roberto Cavalli – Florence
Roberto Cavalli is a top Italian designer who is associated with luxury clothing, perfume, and leather. He was born in Florence on November 15, 1940.Although he is rich enough to live anywhere in the world, Cavalli loves the place of his birth and he has remained in Florence throughout his life. He lives in his opulent Florence home with his wife Eva. The house features an indoor swimming pool, a steam room, marble flooring, and a studio. It has breathtaking views of the Florence hills from the veranda and the surrounding grounds are dotted with cypress trees. The grounds even have room to park both his Ferrari and his helicopter.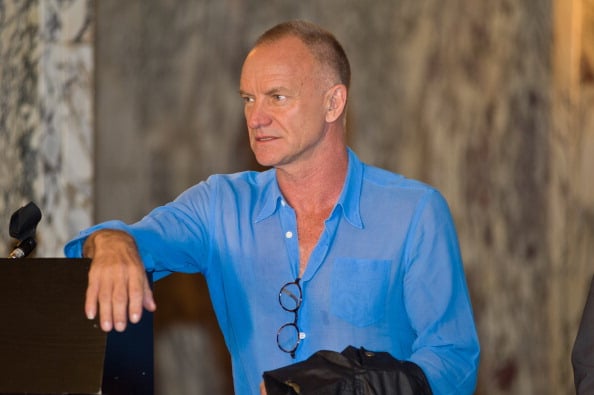 Sting
Sting is an English singer, songwriter, musician and actor who was born in Northumberland, England, on October 2, 1951. He has been named as one of the top ten highest earning British musicians of all time. Sting has decided that he will not be passing on his wealth to his four children as their inheritance. He feels that so much money will become a burden to them. Instead, he is spending his money and one things that he enjoys spending money on is property. Sting clearly feels that people shouldn't limit themselves to just one location for the rest of their lives as there is so much of the world to explore and enjoy. Sting has multiple properties in his favourite locations across the globe. One of these is his stunning villa, Il Palagio, in Tuscany. His humungous 16th-century Tuscan home has nine bedrooms. It also boasts a swimming pool, beautiful gardens, stables and a tennis court. Sting also has four homes in the UK, including two townhouses in London, a lake house in Wiltshire, a home in Newcastle-Under-Tyne, and a country house in Grasmere in England's Lake District. He also has a penthouse in New York and a Malibu beach house in California.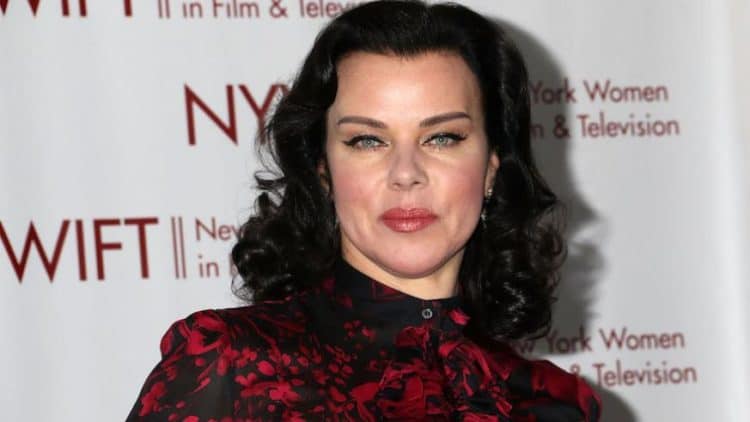 Debi Mazar – Florence
Debi Mazar is an American actress who is best-known for her roles in the films 'Batman Forever', 'Singles', and 'Goodfellas'. On television, she is known for playing Maggie Amato in 'Younger' and Shauna Roberts in 'Entourage'. She married Italian Gabriele Corcos in 2002 and they have two daughters, Giulia and Evelina. His parents gave them the gift of their Florence home as a wedding present. The 14th-century property once belonged to her husband's grandfather. The couple also has a home in Brooklyn and they split their time between the two residences.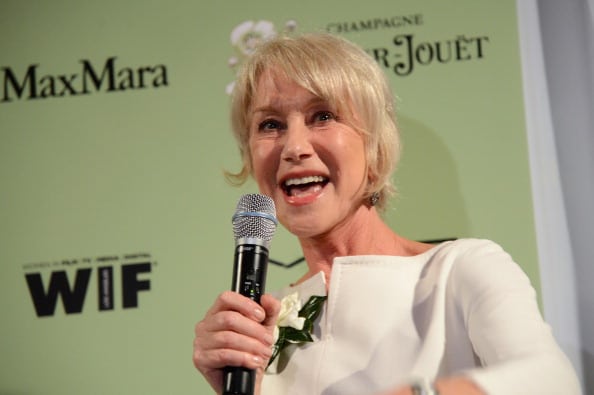 Helen Mirren – Salento
Helen Mirren is an award-winning British actress who was born in London on July 26, 1945. She is a prolific actress of film, television, and stage. Some of her best-known movies are 'Red', 'The Queen', 'Calendar Girls', 'Hitchcock', and 'Gosford Park'. She has been married to Taylor Hackford since 1997. Mirren owns a home in rural Italy that is located in Salento. When she bought the property, it was an abandoned 500-year-old, but she has transformed it into a stunning home. It is also set in beautiful surrounding that include a vineyard, rose bushes, and olive groves.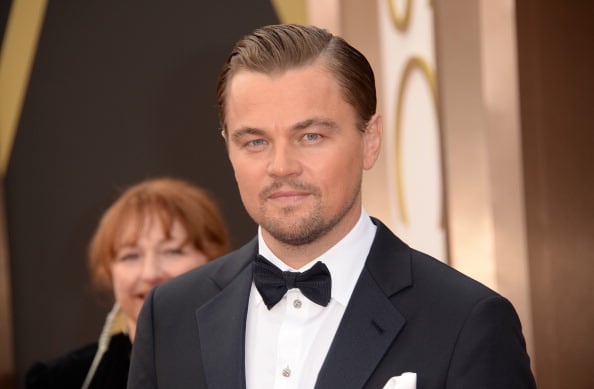 Leonardo DiCaprio – Verona
Leonardo DiCaprio's father is Italian, so he may have a natural affinity with Italy. He also starred in 'Romeo + Juliet' which was set in Verona and this may have been another reason he was inspired to choose Verona as the location for one of his homes. He chose an apartment that overlooks Verona Arena and this puts him at the heart of all the activity in this historical city. This is not DiCaprio's only home as he also has three properties in the United States. He has two properties in California; one in Palm Springs and the other in Los Angeles. He also has a property in Battery Park City, New York. DiCaprio has also owned an island since 2009. He bought the island, which is off the mainland of Belize, with the intention of creating an eco-friendly resort.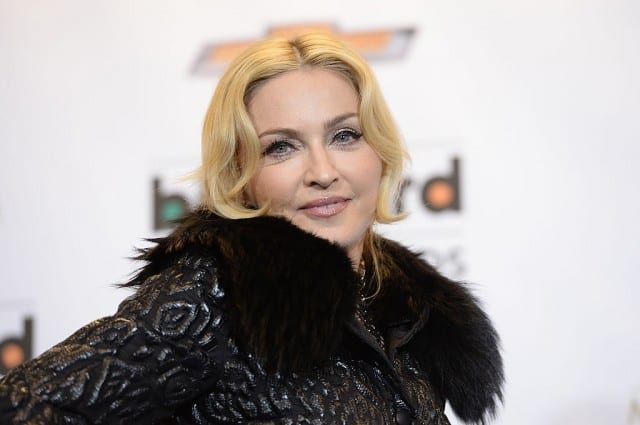 Madonna – Verona
Madonna is one of the most successful female of all time. Her string of hits and sell-out tours mean that she has enjoyed enough financial success to buy property in all her famous locations in the world. She famously has a love of Italy and perhaps this is because of her Italian ancestry. She chose a two-storey penthouse in Verona's Piazza delle Erbe for her Italian residence. She reportedly paid $12 million for the property which boasts six rooms. Madonna also has a home in Lisbon, Portugal. While she was married to Guy Ritchie, she owned several properties in England, including a London townhouse and a large country estate in Berkshire.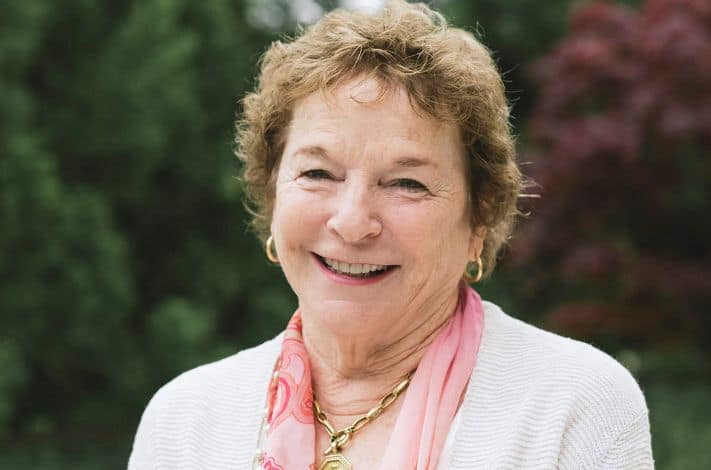 Frances Mayes – Tuscany
Tuscany is considered by many to be one of the most beautiful regions in Italy and it is in Tuscany that author Frances Mayes chose to call her home. She wrote 'Tuscan Under the Sun', 'Bella Tuscany', 'Every Day in Tuscany', In Tuscany', Bringing Tuscany Home', and The Tuscan Dun Cookbook'. Therefore, she is clearly passionate about this part of the world. She bought a dilapidated villa in Tuscany and put a lot of work and love into restoring the property to its former glory. Mayes fell in love with the property as soon as she saw it. Speaking of how she spends her time at home, she has said she loves to write her memoirs there.
Colin Firth – Umbria
Colin Firth is an award-winning British actor who was born on September 10, 1960, in Hampshire, England. Some of the movies for which he is best-known include 'Bridget Jones' Diary', 'Love Actually', 'The English Patient', and 'The King's Speech'. When he married his first wife, Meg Tilly, the couple had a son and moved to British Columbia, Canada. He returned to the UK in 1990 following his divorce. He then met and married Livia Giuggioli, in 1997. The couple have two sons together and split their time between their two homes. One is in Chiswick, London, and the other is in Umbria, Italy. Colin Firth has often talked about his Umbrian home and says it is there where he can enjoy tranquility and get away from the paparazzi.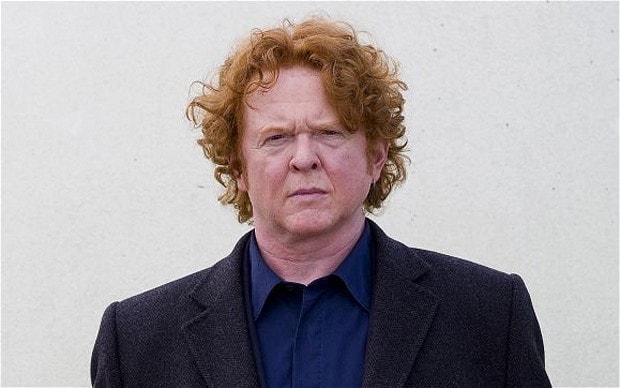 Mick Hucknall
Mick Hucknall shot to fame as the lead singer and songwriter of the band Simply Red. He has also performed as a solo artist. He was born in Manchester, England, on June 8, 1960. His high earnings from record sales and tours have allowed him to live in many outstanding properties. He bought a house and vineyard in Catania, Sicily, and this is where he spends much of his time. From his land, he produces wines under the label 'Il Cantante'. He put this huge property up for sale in 2014, so he may not live in Italy for very much longer. In addition to his Sicilian home, he also bought the Glenmore Estate in County Donegal, Ireland. He bought this estate with his former bandmates. They use it as a base for the hunting and fishing business they have established.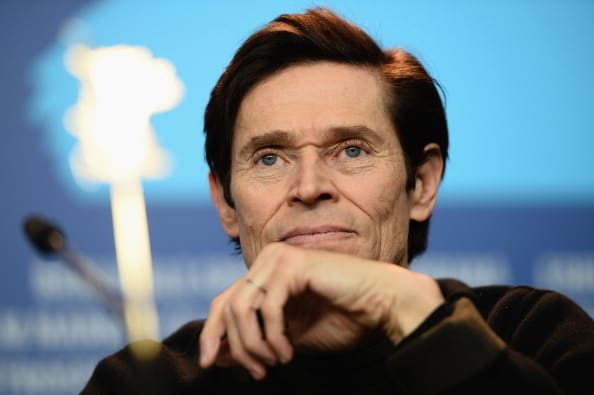 Willem Dafoe – Rome
William Defoe is an actor who is best-known for his roles the 'Spider-Man trilogy', 'American Psycho', 'The English Patient', 'The Grand Budapest Hotel', and 'Fantastic Mr. Fox'. He was born in Wisconsin on July 22, 1955. He is married to Giada Colagrande, an Italian actress and director. The couple own a beautiful home in Rome where they spend a significant part of the year. The one downside to this, according to Dafoe, is that he speaks very little Italian.
Sophia Loren
Sophia Loren is probably one of the most famous and successful actresses to come from Italy of all-time. She was born in Rome on September 20, 1934. She is known for her roles in 'Two Women', Today and Tomorrow', 'Nine', 'Grumpier Old Men', and 'Marriage Italian Style. It is in the city of her birth where Loren has put down her roots. She purchased the Rome property with her late husband, Carlo Ponti Sr. The magnificent dwelling boasts 50 rooms and is set in outstanding grounds. In addition to her Italian home, Sophia Loren also has a property in Geneva, Switzerland.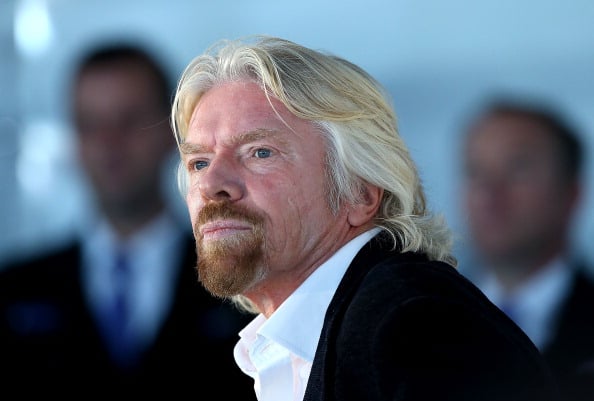 Richard Branson- Lake Como
Richard Branson's main residence is at his private island, Necker Island, in the British Virgin Isles. However, he also has a very splendid residence at Lake Como. His property is more than just a house; it is an entire estate. Villa Cassinella is so large that it shares the Punta di Lavado peninsula with only one other property, Villa Balbianello. This 19th century property was completely renovated by Branson in 2008. It is surrounded by beautiful gardens and three hectares of cypress trees. The only was to access the estate is by boat or helicopter. Thankfully, Branson has both. Just some of the amazing features of Branson's Italian home are home cinema, an infinity pool, and a tennis court. This spectacular house has been used as a backdrop for may films due to its splendor.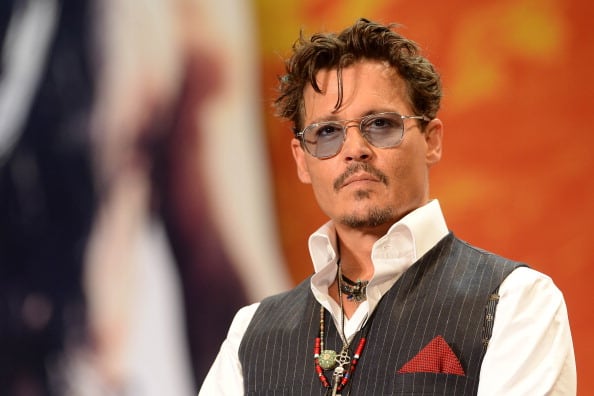 Johnny Depp- Venice
Since the 1990s, Johnny Depp has been one of the most in-demand actors on the movie circuit. Some of the many movies in which he has starred include 'Sleepy Hollow', 'Edward Scissorhands', 'Alice in Wonderland', 'Charlie and the Chocolate Factory', 'Alice in Wonderland', and the 'Pirates of the Caribbean' series of films. It was while he was filming the 2010 film 'The Tourist' that he first fell in love with Italy, especially Venice. It was in this city that he decided to buy himself a property. He opted for a home that overlooked the Grand Canal called the Palazzo of Don Sanyantoffetti and he reportedly paid $10 million for this house. As it is located next to the canal, he has space nearby to moor his private yacht. Depp also has a home in Los Angeles, California.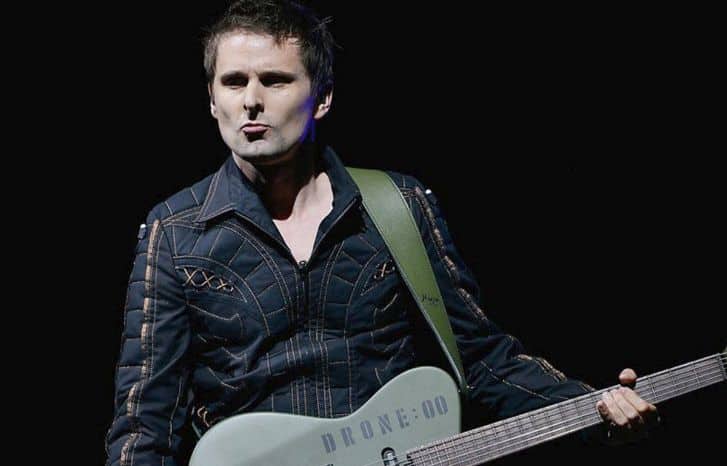 Matt Bellamy- Lake Como
Matt Bellamy is the lead singer of 'Muse'. He made Lake Como his home in 2006 when he bought his home and music studio there. The scenery in the area was one factor that influenced his decision to live by Lake Como. However, it was also the musical past of this region that persuaded him that it was the right location for him. His home is close to the former home of Vincenzo Bellini, a 19th-century opera composer. Bellamy has said that it gives him a feeling of satisfaction when he is playing his piano to think that others have also written great music in the area for hundreds of years.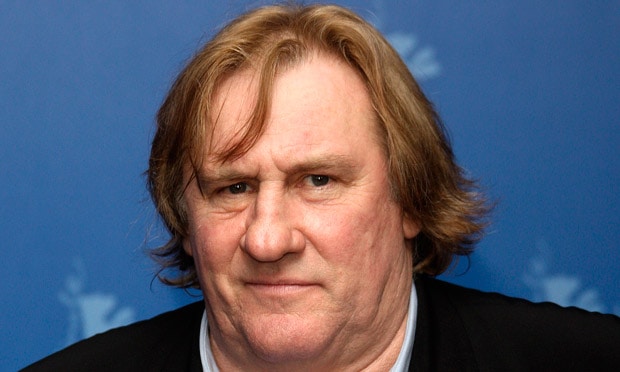 Gerard Depardieu – Lecce
Gerard Depardieu loves the beauty of Italy, so he chose to buy a property in Lecce, Puglia. This ancient town boasts some of the finest examples of 18th century European Baroque architecture and this is potentially one reason why Depardieu opted to purchase property in this town. Depardieu was born in France but also has dual citizenship with Russia. He has owned properties in both these locations. He has also been an official resident of Belgium since 2008. His work has required extensive travel to the UK and the United States. He is most famous for films including 'Green Card', 'Life of Pi', 'Hamlet', and 'My Father the Hero'.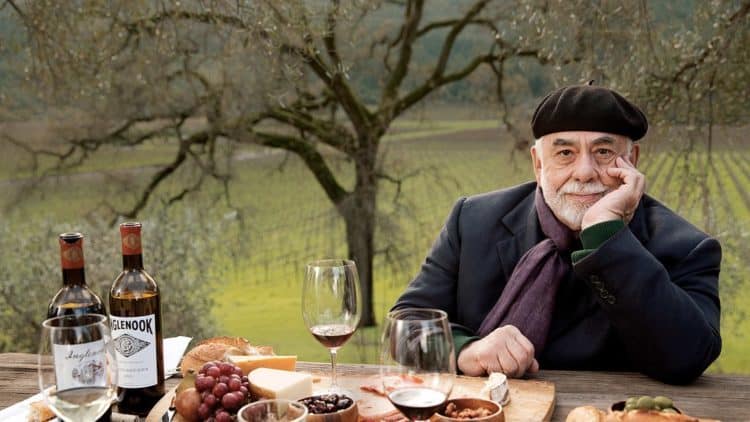 Francis Ford Coppola- Basilicata
Francis Ford Coppola bought ha home in the Basilicata region. It is located in a small village called Bernada that is in the Matera province. His home is the Palazzo Margherita and this magnificent property was built in 1892. He no longer uses it as his main residence as he has transformed it into a luxury hotel that consists of seven suites and two bedrooms. His daughter, Sofia, used it as the venue for her wedding. Coppola also has a residence in Napa Valley, California. He is one of the best-known directors in the world and has travelled extensively to direct movies. Some of the movies for which he is best-known include 'Apocalypse Now', 'The Godfather', Bram Stoker's Dracula', and 'The Conversation'.