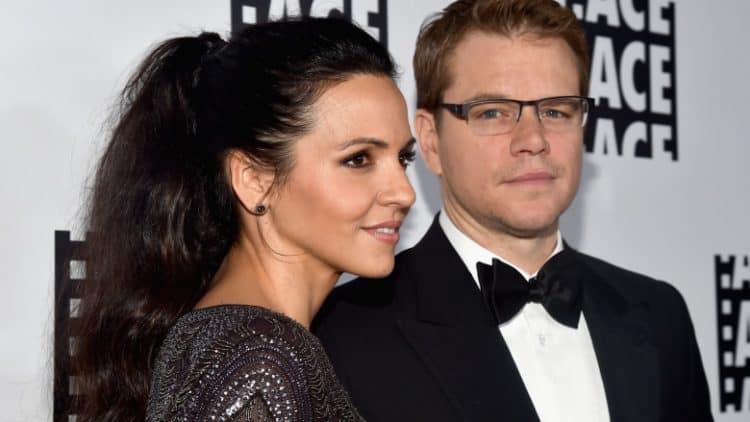 Often, people marry someone who works in a related professional field. There are two main reasons why this happens. The first is that the workplace is somewhere that people spend time together, so it is an opportunity to meet someone and to get to know them better. The second reason why people date someone with the same job is that they are likely to have similar interests and aspirations in life. This is certainly the case when it comes to those who work in the entertainment industry as actors and actresses often date and marry someone who is also in the television or film industry. This can also help their careers as they become a high-profile couple. However, not every celebrity marries someone who works in the same industry. In fact, there are many examples of celebrities who have married one of their fans. Here are 20 celebrities who have married a fan.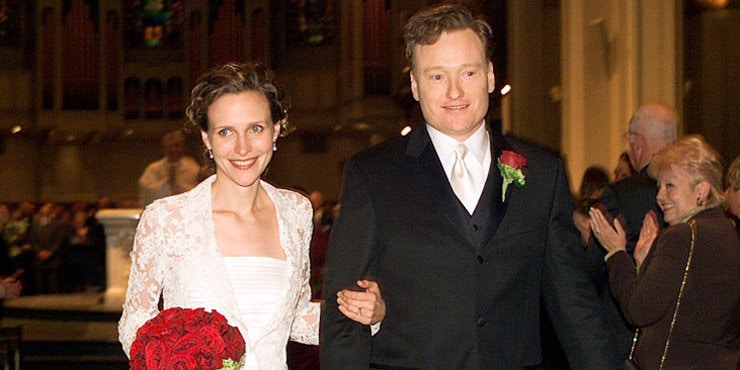 20. Conan O'Brien and Liza Powel
Conan O'Brien is an American television host, producer, and comedian. He is best-known for series including 'Saturday Night Live' and 'The Tonight Show'. It was while he was hosting 'Late Night with Conan O'Brien' that he first met his future wife Elizabeth Anne Powel, known as Liza. She was in the audience of his show the first time he saw her. He later got to know her when she appeared in a comedy skit advertisement on his show. They dated for 18 months before marrying in Seattle in 2002. Their daughter, Neve, was born in 2003 followed by their son, Beckett, in 2005. O'Brien has often joked that somewhere in the vaults of NBC there is footage of him falling in love with his wife on camera.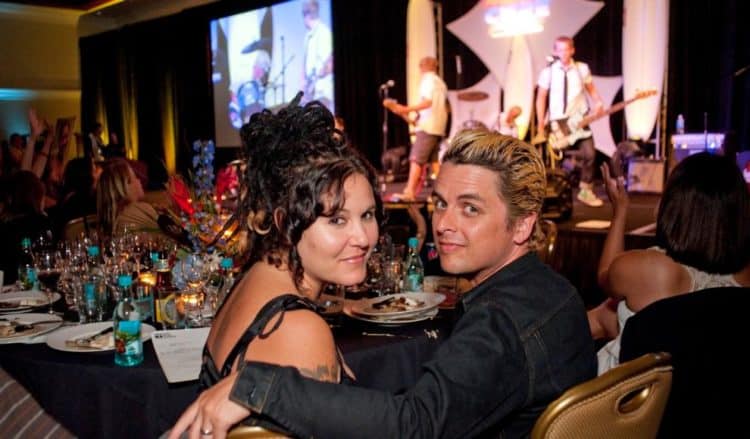 19. Billie Joe Armstrong and Adrienne Nesser
Billie Joe Armstrong is the lead vocalist and guitarist of the punk rock band 'Green Day' which was formed in 1986. While touring with his band, he had plenty of opportunities to take his pick of women and to date women who also worked in the entertainment industry. However, he ended up dating one of his fans. He met Adrienne Nesser backstage after one of his gigs in 1990. The couple married on July 2, 1994, and Armstrong has described the decision to get married as impulsive. However, it was an impulsive decision that paid off as the two are still together to this day. The couple's first son, Joseph 'Joey Marciano, was born in 1995. He is now a drummer for a band called 'SWMRS'. Their second son, Jakob Danger, was born in 1998. He has also followed in his father's footsteps into the music industry and is a guitarist and singer-songwriter. Adrienne Nesser is the sister of Steve Nesser, a professional skateboarder.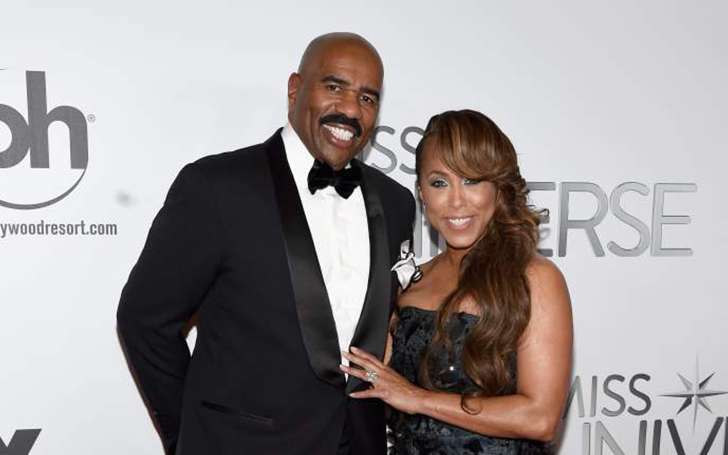 18. Steve Harvey and Marjorie Bridges
Steve Harvey is a television host, comedian, radio personality, actor, producer, and author. He is best-known as the host of the 'Steve' talk show, 'The Steve Harvey Morning Show', 'Steve Harvey's Funderdome, 'Little Big Shots', and 'Little Big Shots: Forever Young'. He married his first wife, Marica Harvey, in 1980 and they divorced in 1994. He was then married to Mary Shackelford between 1996 and 2005. Harvey has four children from his first two marriages. It was Harvey's third wife, however, who was one of his fans. In 1990, Marjorie Bridges was in the audience at a Memphis Club where Harvey was performing as a comedian. Harvey allegedly told her from the stage that even though he didn't know who she was, he knew he was going to marry her someday. Despite being married at that time and marrying again later, his prediction did come true. The couple married in 2007 and Harvey raises Bridges' children as his own.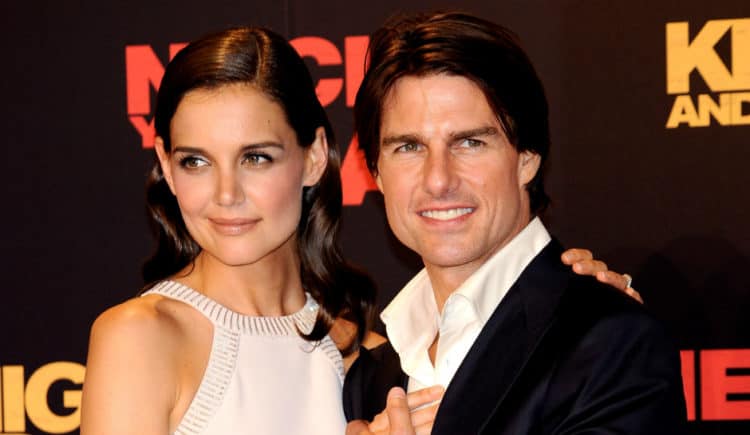 17. Tom Cruise and Katie Holmes
Very few women get the chance to marry the movie actor they had a crush on during their teens, but that was exactly what happened to lucky Katie Holmes. She grew up watching Tom Cruise in hit films including 'Top Gun', 'Days of Thunder', 'Cocktail', and the 'Mission: Impossible' series of films. The young actress met Cruise in 2005 and they soon began dating and their daughter, Suri, was born the following year. The couple married in November 2006, but their marriage was over by 2012. While this was the first marriage for Holmes, it was Cruise's third marriage. He was married to Mimi Rogers between 1987 and 1990 and then to Nicole Kidman from 1990 to 2001. He has two adopted children from his marriage to Kidman.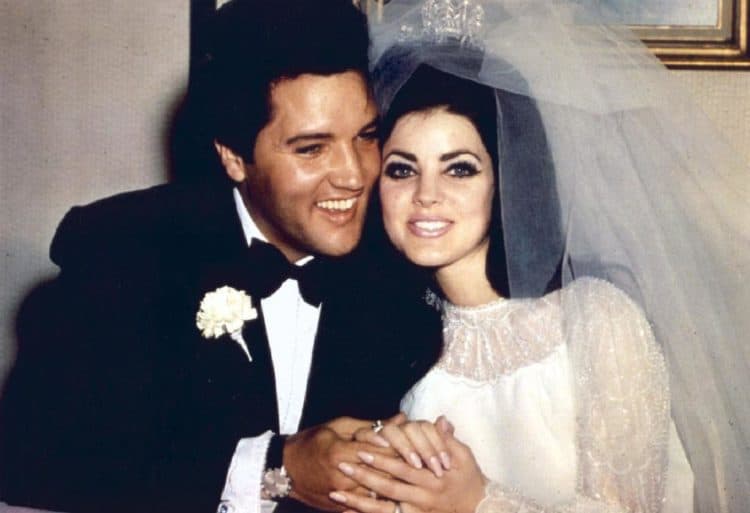 16. Elvis and Priscilla Presley
Elvis Presley is one of the best-known performers in the world and is a cultural icon of the 20th century. The talented singer, musician, and actor had women throwing themselves at him wherever he went and could have chosen to date any of them. However, it was fan Priscilla Ann Wagner who won his heart. She was just 14 when they first met at a party in 1959. He was already a famous singer and she was a schoolgirl. Initially, her parents banned her from having a relationship with the star and he was reported to date Nancy Sinatra at that time. The couple eventually married in 1967 and had a daughter, Lisa Marie, together. They eventually divorced in 1973. Elvis Presley died of a Heart attack on August 16, 1977, although there has been controversy surrounding his death.
15. Julia Roberts and Danny Moder
When Danny Moder met Julia Roberts in 2000, he was already a huge fan of the actress but doubted she would be interested in him as she was such a big star at that time. He was merely working as a cinematographer on 'The Mexican', a film in which Roberts was starring. The difference in their career paths did not put Roberts off and the pair soon began dating. Both were already in a relationship when they met. While Moder was married, Roberts was in a long-term relationship with Benjamin Bratt. The couple married in 2002 and they now have three children. In 2004, they had twins Hazel Patricia and Phinnaeus 'Finn' Walter. In 2007, their second son, Henry Daniel, was born. This was not a first marriage for Julia Roberts as she had already been married to country singer Lyle Lovett between 1993 and 1995.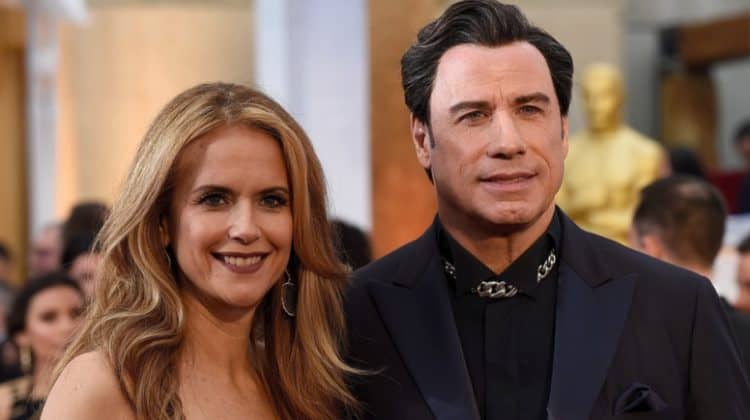 14. John Travolta and Kelly Preston
While Kelly Preston was a young, aspiring actress, she was a huge fan of John Travolta and admired his work. After seeing one of his films, she even had a premonition that he was the man she was going to marry. She eventually worked with him on the 1987 film 'The Experts'. They began dating and eventually married in 1991. Their first son, Jett, was born in 1992, followed by their daughter Ella Beau, in 2000.Sadly, Jett died at the age of 16 while on Christmas vacation in the Bahamas. His death was caused by a seizure. The following year, Preston and Travolta had their second son, Benjamin.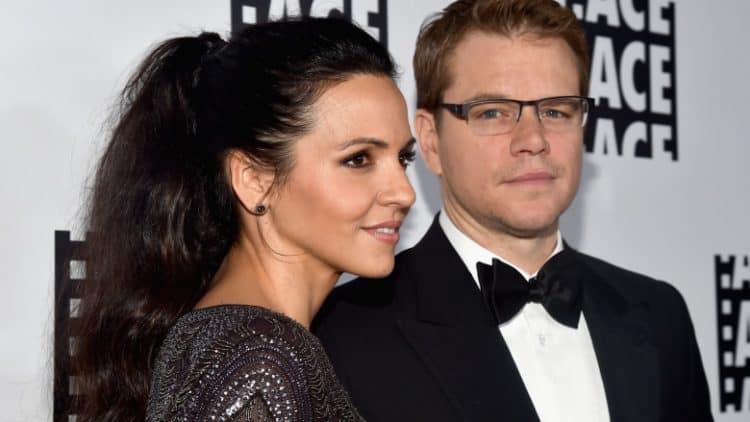 13. Matt Damon and Luciana Barroso
Matt Damon met Luciana Barroso, who is of Argentine descent, while they were both working in Miami in 2003. The difference was that while Damon was filming 'Stuck on You', Barroso was working as a waitress in the city. She had caught his eye and he pursued her until she relented and they began dating. The couple eventually married in 2005. Their wedding took place at the Manhattan Marriage Bureau. The went on to have three daughters together. Isabella was born in 2006, followed by Gia Zavala in 2008, and then Stella Zavala in 2010. Luciana already had a daughter, Alexia, from a previous marriage when she met Matt Damon. The couple and their daughters now live in Pacific Palisades, Los Angeles.
12. Adam Sandler and Jacqueline Titone
Adam Sandler has worked alongside some of the most beautiful women in Hollywood and could have taken his pick of actresses to date. However, it was aspiring actress Jacqueline Titone who captured his heart while he was at the height of his career. Titone was friendly with Robert Schneider who was a co-star of Sandler and it was through Schneider that they met. Titone was already a fan of Sandler but felt a deeper connection when she met him in person. They dated for several years before marrying in 2003. Their first daughter, Sadie, was born in 2006 and their second daughter, Sunny, was born in 2008. Since marrying Sandler, Titone has now established her acting career and has even appeared in some of her husband's 'Happy Madison' films.
11. Kelsey Grammer and Kayte Walsh
Kelsey Grammer had already had three unsuccessful marriages when he met and married one of his fans. He was married to Doreen Alderman from 1982 to 1990, then to Leigh-Anne Csuhany from 1992 until the marriage was annulled the following year. In 1997, he married his third wife, Camille Donatacci. Sadly, this marriage also ended in divorce and the divorce was finalized in 2011. Before his divorce was finalized, he met flight attendant Kayte Walsh. Although she is 25 years younger than Grammer, she was a huge fan. They began dating and married as soon as his divorce was finalized. Their daughter was born in 2012 followed by two sons in 2014 and 2016. He also has a daughter from his first marriage, another daughter from a brief relationship, and a daughter and a son from his third marriage.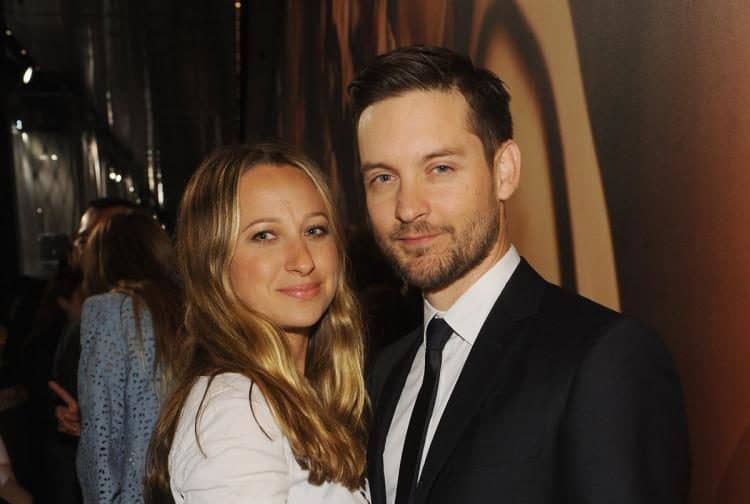 10. Tobey Maguire and Jennifer Meyer
Tobey Maguire was shooting the 2003 movie 'Seabiscuit' when he met and fell in love with his future wife. Jennifer Meyer was a jewelry designer who was working on the set and she was already a fan of Maguire's. By April 2006, the couple were engaged and their daughter, Ruby Sweetheart, was born in November of the same year. Maguire and Meyer married in Hawaii on September 3, 2007. In 2009, their son, Otis Tobias, was born. Sadly, the couple decided to separate in 2016 and their divorce was finalized in 2017. Maguire is best-known for playing the title character in the 'Spider-Man' film trilogy and for roles in films including 'Pleasantville', 'The Wizard', 'The Great Gatsby', and 'Wonder Boys'.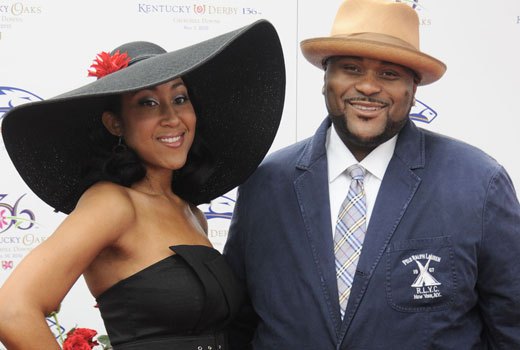 9. Ruben Studdard and Zuri McCant
Ruben Studdard is a pop, R&B, and gospel singer who rose to prominence when he won the second season of 'American Idol'. It was a direct result of his fame that he met his wife, Zuri McCant. He was at a CD signing event and Zuri McCant was one of the fins in the queue waiting for her CD to be signed by the singer. They started dating shortly after they met in October 2006 and made their relationship official by getting married in 2008 in a private ceremony in Mountain Brook, Alabama. Sadly, their wedded bless was short-lived. Studdard filed for divorce in 2011 citing irreconcilable differences. Their divorce was finalized in 2012.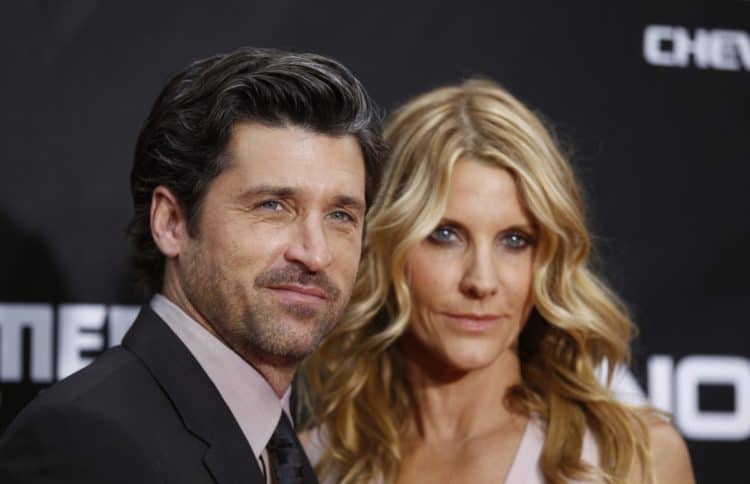 8. Patrick Dempsey and Jillian Fink
Patrick Dempsey is best-known for portraying neurosurgeon Derek 'McDreamy' Shepherd in 'Grey's Anatomy'. However, he has also starred in many films, including 'Made of Honor', 'Transformers: Dark of the Moon', 'Flypaper', 'Valentine's Day', 'Enchanted', and Sweet Home Alabama'. He married his first wife, Rochelle 'Rocky' Parker, in 1987 and the couple divorced in 1994. He then met hairstylist Jillian Fink in the mid-1990s. She was surprised to see his name on her appointments list as she was a huge fan of Dempsey and doubted if it was really him. After she styled his hair, they began dating. The couple married on July 31, 1999. Their daughter, Tallulah Fyfe, was born in February 2002. They then had twin sons, Sullivan Patrick and Darby Galen, in February 2007. Dempsey and Fink have had highs and lows in their relationship. They briefly split in 2015 and Fink even filed for divorce. However, they reconciled later that year and officially called off their divorce.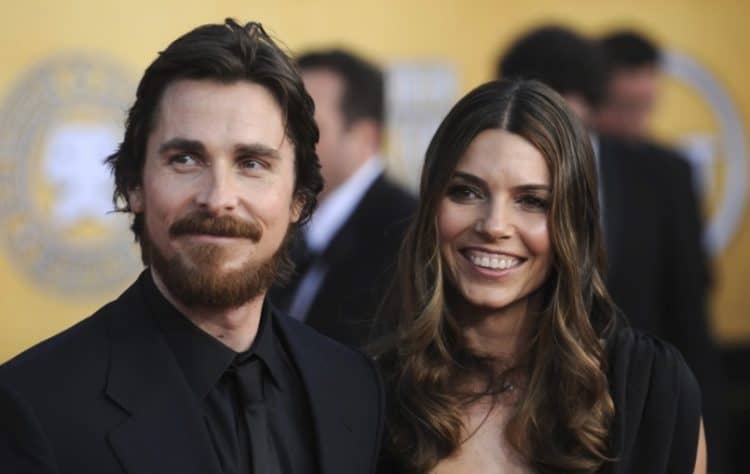 7. Christian Bale and Sibi Blazic
Christian Bale is one of the hottest stars in Hollywood and has worked with many beautiful actresses. He is best-known for his roles in three of the 'Batman' movies, 'American Psycho', 'The Machinist', and 'Empire of the Sun'. The woman he chose to marry was not an actress and nor did she work in any kind of entertainment. Sibi Blazic was a personal assistant to Winona Ryder, who is a personal friend of Christian Bale's. It was through Ryder that the two met. As soon as they locked eyes they knew it was meant to be, even though Bale was not wanting to get married at that time. Blazic changed his mind and they married in 2003. They have a daughter, Emmaline, and a son, Joseph. The family live together in Los Angeles.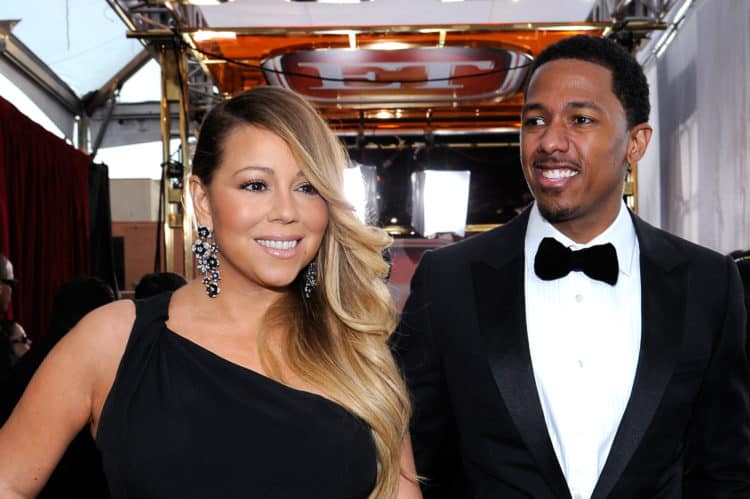 6. Mariah Carey and Nick Cannon
Mariah Carey is one of the most successful female performers of all time and has established careers in both the music and the film industry. When she met Nick Cannon, he was working as a comedian and rapper with only limited success. He had been a huge fan of Carey for years. The couple met on an island off the coast of Antigua while shooting the video for her single 'Bye Bye'. They married in the Bahamas on April 30, 2008. The couple had fraternal twins, Moroccan and Monroe in 2011. Sadly, the marriage did not last and they separated in 2014. Their divorce was finalized in 2016. This was not Carey's first marriage as she had formerly been married to Tommy Mottola from 1993 to 2000.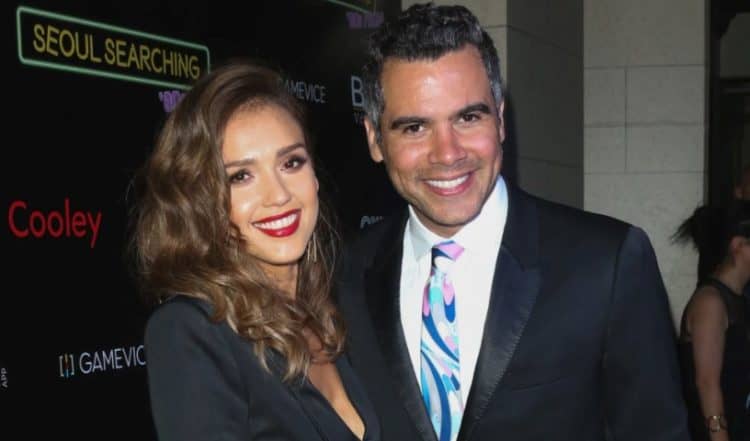 5. Jessica Alba and Cash Warren
Jessica Alba is widely regarded as one of the hottest actresses in Hollywood. She has started in films including 'Fantastic Four', 'Fantastic Four: Rise of the Silver Surfer', 'Sin City', 'Into the Blue', 'Honey', and 'Good Luck Chuck'. She could have chosen any of the hot actors she has worked alongside to date or marry. However, it was Cash Warren, a production assistant on 'Fantastic Four', that Alba fell in love with. The couple married in 2008 and now have three children together; daughters Honor Marie and Haven Garner and son Hayes Alba.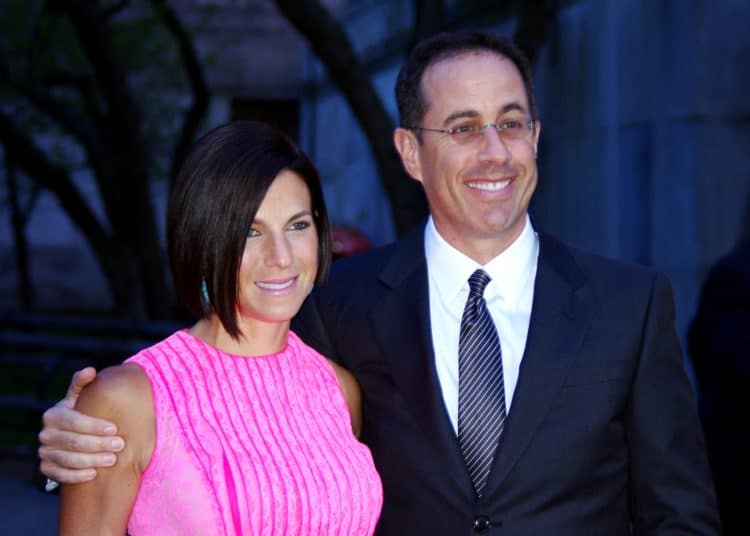 4. Jerry and Jessica Seinfeld
Jerry Seinfeld is an actor, stand-up comedian, writer, director, and producer. He is one of the most successful and richest men in the television industry. He is best-known for his sitcom 'Seinfeld'. The combination of his wealth and fame meant that he could have attracted many women who also worked in the television industry. However, his wife does not work in that field at all. Jessica Seinfeld is an author who formerly worked in public relations. The couple met in 1998 while they were working out at the gym. They married in 1999 and have three children together.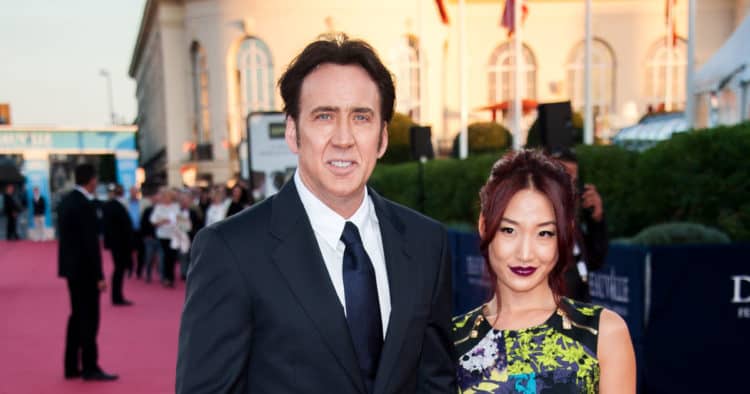 3. Nicolas Cage and Alice Kim
Although actor Nicolas Cage has tried to keep his relationships private, he has had some very high-profile relationships. He was married to actress Patricia Arquette between 1995 and 2001.He then married Lisa Marie Presley, the daughter of Elvis Presley, in 2002. This marriage ended in divorce in 2004. His third marriage was to Alice Kim. She was a huge fan of Cage and was working as a waitress when they met. She was also an aspiring actress at that time. The couple married in 2004 and their son was born the following year. Unfortunately, this marriage also ended in divorce and the couple separated in 2016.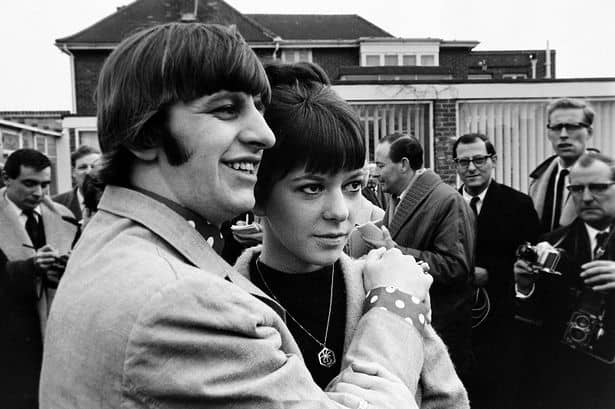 2. Ringo Starr and Maureen Cox
During the 1960s, the 'Beatles' were one of the biggest bands on the music scene and went on to become one of the most successful bands of all-time. The members of the band had women throwing themselves at them wherever they performed. Ringo Starr met Maureen Cox, who was a fan of the band, and they married in 1965. The band's manager, Brian Epstein, was the best man at the wedding. Cox and Starr had three chidren together; Zak, Jason, and Lee. Sadly, the couple divorced in 1975. Maureen died form Leukaemia in 1994. Starr went on to marry Barbara Bach in 1981.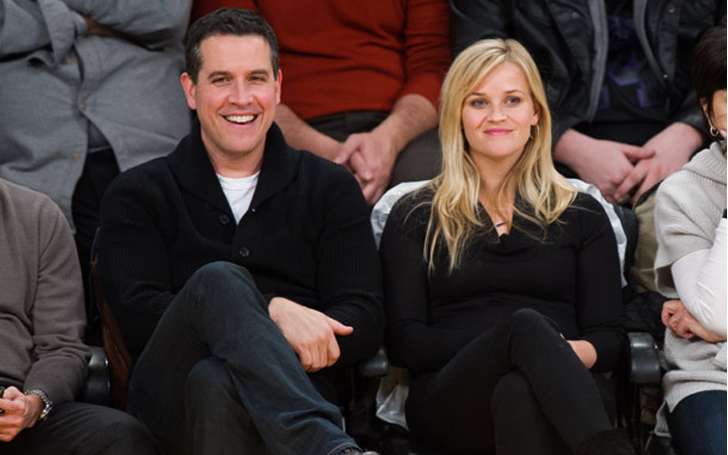 1. Reese Witherspoon and Jim Toth
Reese Witherspoon is one of the most in-demand stars in Hollywood and has starred in films including 'Legally Blonde', 'Legally Blonde 2: Red, White & Blonde', 'Pleasantville', and 'The Man in the Moon'. In her personal life, she was married to Ryan Phillippe from 1999 to 2006. They have two children together; Ava Elizabeth and Deacon Reese. When her first marriage ended, Witherspoon could have met and dated any of the actors with whom she worked. However, she ended up marrying a man who was a long-standing fan. Tim Roth, a talent agent, began dating Witherspoon in 2010 and they married in 2011. Their son, Tennessee James, was born in 2012. Witherspoon and Toth are still happily married to this day.