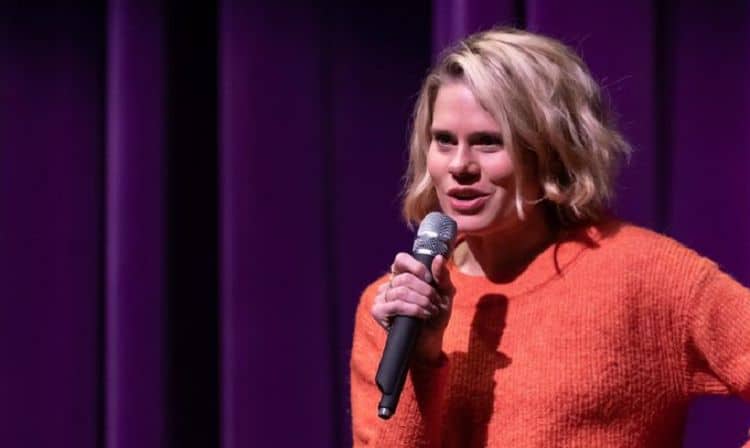 Celia Keenan-Bolger's acting career has been nothing short of amazing. She has accomplished more than many entertainers can even imagine. From the big screen, to the small screen, to the stage, she has shown time and time again that there isn't anything she can't do. Even after 20 years in the industry, she's still going strong, and 2021 has shaped up to be a great year for her. She will have a role in the upcoming TV series The Gilded Age, and it will be her first TV role since 2018. Despite a short break, Celia's fans can rest assured that she's going to put on an incredible show. Here are 10 things you didn't know about Celia Keenan-Bolger.
1. She's A Michigan Native
Celia was born and raised in the Detroit area where she had a typical midwestern upbringing. She attended Detroit School of Arts High School and she decided to stay close to home for college. She studied at the University of Michigan where she earned a bachelor's degree in theater arts.
2. Her Siblings Are Actors
Celia is the oldest child of three, and both of her younger siblings have followed in her footsteps as an entertainer. Her brother, Andrew Keenan-Bolger, has had a successful TV and theater career. In addition to acting, Celia's sister, Maggie Keenan-Bolger, is a playwright and singer.
3. She's A Tony Award Winner
In the world of theater, there is no award more prestigious than a Tony. Celia is very proud to be able to say she's earned one. The award, Featured Actress in a Play, was for her role as Scout in a production of the classic story To Kill A Mocking Bird. She also won other awards for this performance.
4. She's A Strong Supporter Of Human Rights
There are lots of celebrities who like to speak out on certain issues when they're trending. However, Celia is the type of person who stands up for the things she believes in even when it isn't popular. She has used her platform to be very vocal about things like police brutality, racism, and women's rights.
5. She's A Wife And Mother
Celia's career isn't the only thing she's proud of. She is also a very family-oriented person who always puts her loved ones first. She has been married to John Ellison Conlee since 2010. The couple has one child together. Celia is also very close to both of her siblings.
6. She Hosts A Podcast
Recently, Celia has stepped into the world of online content creation in the form of podcasting. She is the host of a podcast called Sunday Pancakes which is released weekly. According to the show's description, during each episode, Celia sits "down with one of her favorite artists for an intimate, candid conversation on the beauty and struggle of humanity and what keeps them feeling connected, motivated, and curious about the world around them.
7. She's A Beyonce Fan
As a performer, Celia is all about acting. As a fan, though, she also has lots of love for music. During an interview with Pop Sugar, she revealed that she is a Beyonce fan and can listen to her music all the time. I think it's safe to say that the Bey Hive would be happy to have her.
8. She Didn't Watch The To Kill A Mockingbird Movie When Preparing For The Play
People probably think that watching the movie was one of the things Celia did when preparing for To Kill a Mockingbird, but she actually didn't. According to Deadline, Celia said, "I certainly did not go back and watch the movie, because I can still see her little scowl in my mind, and I know what an impression that performance had on my whole life. So I felt like, You must not go back because you'll just be in a shame spiral, you'll never be able to do what she did."
9. She Would Love To Meet Michelle Obama
Celia has gotten the chance to meet lots of cool and interesting people over the years, but there's still one she would love to add to the list. She told Pop Sugar that Michelle Obama is someone she'd really like to meet. In addition to a simple meeting, she would also want to sit and have a conversation with her.
10. She Loves Nature
Everyone needs a quiet place to go and clear their head. For Celia, that place is usually nature. She enjoys spending time outdoors and she has lots of respect and appreciation for the natural beauty that surrounds her. Whether she's gardening or simply going for a walk, outside is one of her favorite places to be.