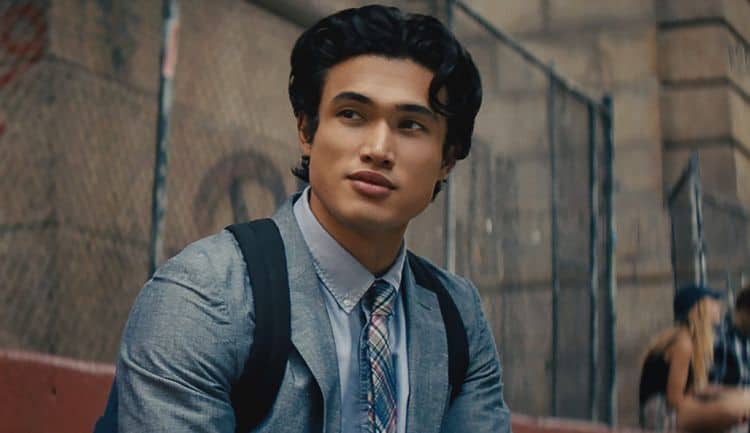 You know Charles Melton from his outstanding role in "Riverdale," which airs on The CW. He's been part of the show since its second season, and he's done a stellar job. He plays the role of Reggie Mantle. He began as a guest-starring actor, but he became a permanent fixture on the show in its third season after fans fell for his performance. The role was not his originally. The character has been around since the show began, but the original actor was required to leave the show because he had other work commitments. It's always questionable whether replacing a character with a new actor will work, but this is one of those times when fans were not upset with the new face they chose. Charles Melton is a fan favorite, and he is darn good at what he does.
1. He is Young
Charles Melton is a 90s kid. He was born in 1991, right after the new year. He was born January 4, 1991, in Juneau, Alaska. He's the first child his parents had. His mother and father met when his mother was living in Korea, and she came to the United States to be with him. He's American, though his own ancestors are English.
2. He is a Military Brat
His father was in the military, and they moved around. We assume this is how his mother and father met, and that his father was either stationed or simply working in Korea at the time. However, he was born in Juneau and lived all over during his childhood. He did get to spend his high school years in Manhattan, though, and that's where he graduated. We should mention it was Manhattan, Kansas.
3. He Played College Football
He was a college football player for Kansas State University. He did not go far, and he did not play long. For the first two years he was in college, he played a defensive back. However, he was only 20 when he decided that he wanted to act rather than attend college, and he left college to move to LA.
4. He's a Former Dog Walker
While he was working on making a name for himself as an actor, he did take some odd jobs. One of those jobs was a dog walker. He used the Wag app to find jobs, get paid, and make new furry friends. We imagine that it wasn't his dream job, but we also imagine it wasn't a bad one. Dogs are darling, and walking is exercise.
5. He Modeled
Before acting, he found some commercial success as a model. His first campaigns were for brands such as MAC and Kenneth Cole. His first major designer campaign was with Dolce & Gabbana. He was good at it, and it did help to pay the bills while he was looking for a chance to act.
6. His First Job Was a Famous Show
When he finally found a job acting, it was a guest spot on a very famous show. Many people don't get the chance to star in a famous show the first time they land a job, but he got to star in "Glee," when it was at the height of its fame. He was in one episode in 2014 playing a model, but he did get to spend more time on his next acting role. He was in 2 episodes of "American Horror Story," in 2015 and 2016.
7. He's Not Perfect
No one is, and that is a fact. Charles Melton was involved in a situation in 2018 that shows that what is on the internet is forever. Someone dug up some old tweets he posted from 2011 and 2012 when he was all of 20. He was fat-shaming in those tweets, and fans were not happy to see them come up 7 years later. He apologized, and fans accepted his apology. After all, people do a LOT of growing up over the course of seven years – especially between the ages of 20 and 27. He apologized, and that was that.
8. He's Heard it All
Growing up as an Asian American in America was not always easy for Charles Melton. He heard it from every angle. He was not white enough. He was not Asian enough. He never felt as if he was enough. He never felt as if anyone really allowed him to be himself.
9. He's Proud of His Heritage
His father spent his life fighting for the freedoms we all enjoy as Americans. Charles Melton is a proud American. His mother spent her entire adult life living as an army wife and raising three kids, and she showed her own kids her own Korean heritage. Melon is also very proud of his Korean heritage, and he's learned to embrace both as an adult.
10. He's Private
You won't find him sharing too much about his personal life with anyone. He doesn't share much about what he's up to when he's not filming. He isn't speaking about any romantic relationships he might be in, and he's not sharing any of his personal life with anyone he chooses not to share it with.