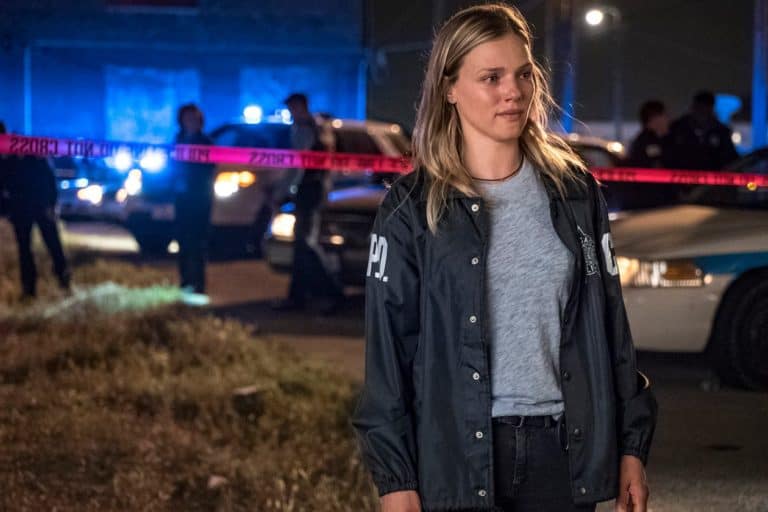 Little is known about the newest recruit to Chicago P.D., Hailey Upton. She came onto the scene at the end of the fourth season a little strong, but in need of a fresh start. She was sharp, loyal, and knew how to take direction, so Voight didn't feel the need to pry into her life. This week, the reason Upton joined Intelligence catches up to her. The case becomes much more complicated than any of the outside parties could see, and Upton has the key. Even deeper than all of the personal complications, there is a lot of bargaining happening in order to keep the city safe. Bargaining is a dangerous game, because it could easily turn into a betrayal. There's a weak link in Intelligence, it just isn't Upton.
A murder occurs on the South side, and unfortunately, it isn't always given priority. A murder occurs on the North side a few blocks away from a Policeman's fundraiser? It's all hands on deck. This is especially true because the case involves the cooperation of two different departments. Even a normal, upstanding family man can be driven to do something illegal if he is desperate enough. For example, an out-of-work lawyer who deals drugs on the side to make ends meet. Because this is a narcotics case, Voight recruits Sean McGrady, who just happens to have a shady history with Upton. Upton is professional, not really giving much detail on their past at first. Upton tries to keep McGrady's confidence, even after McGrady is killed. His informant tells Intelligence that McGrady had a gambling problem, which Upton backs up. This is the real reason that Upton left her old squad. McGrady blocked and criticized her at every turn because she saw through his facade.
Quintin Kane, Bernard Ward. I used to think Alderman Price was just a pain. Given that he tried to railroad Intelligence not too long ago, it's not an assessment without grounds. However, Price sees what his neighborhood is really like. He can do his part to keep the city safe, even if it means bending and breaking some rules, or he watch the cycle repeat. At the very least, Voight respects Price's intentions. He convinces Voight to bring in the lawyer and McGrady's killer peacefully. Woods nearly destroys the whole operation by sending in a tactical team. Clearly he's not about to give Voight any chance to look like the good guy. Only McGrady receives that honor. Except that McGrady is accused of stealing $10,000 from the community play. What's more is that McGrady wasn't killed. In over his head from gambling debts, he committed suicide and framed a known killer for it. Voight and Upton have to make a choice: protect McGrady's family, or put a murderer behind bars, even if he didn't kill McGrady in particular. Even Price can agree to keep his mouth shut on this one, and Upton learns firsthand how Voight has stayed in this job for so long.
The one person who can never find out about this cover-up is Woods. Woods has a mole in Intelligence, but it isn't Dawson-it's Ruzek. He made the awful mistake of trying to cover up his sister's DUI, and now Woods owns him. Unfortunately, Ruzek isn't the type of guy to go to Voight first to try to figure a way out of this. Woods is desperately trying to take Voight down, and Ruzek made it too easy. The question is, will Ruzek follow through?
Hailey Upton is a true member of Intelligence, but can the same be said for Ruzek?
Chicago P.D. Season 5 Episode 6 Review: "Fallen"
Summary
Chicago P.D. reveals why Upton transferred to Intelligence, but she's not the one who has a secret to hide.