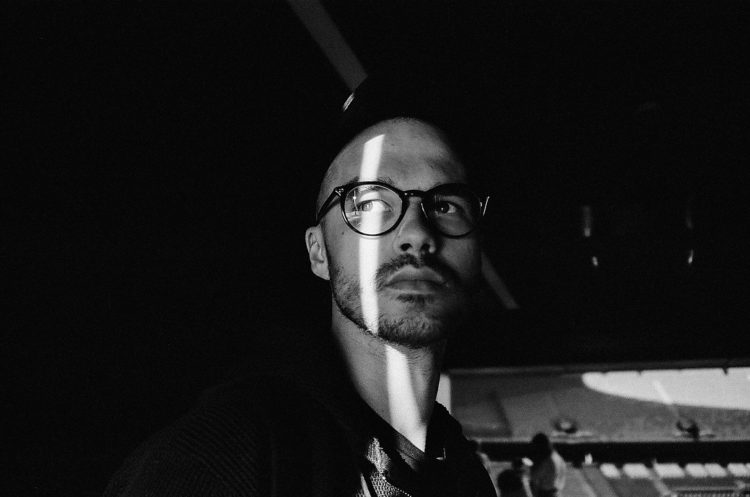 Cinematographer and 3D previs specialist, Andrey Nikolaev has worked in basically every medium, whether it be a comedic TV show or a dramatic short film. Since October is the month of horror, it's his work on Crypt TV's "Water's Edge", that is currently receiving acclaim from horror fanatics. The film, which is part of the network's Monster Universe and available for streaming now, follows Lexi and her father as they retreat to an isolated cabin to withdraw from their sorrow. The monstrous tale asks the questions: What do we become after death? Can we transform into something more monstrous?
Aside from his horror work, Andrey was also just nominated for "Best Cinematography" at the EnergaCAMERIMAGE Film Festival in Poland for his work on Aigel's "You're Born". The festival will take place November 14-21, 2020. To learn more about these two projects we talked to Andrey exclusively below.
-You worked on Crypt TV's horror film "Water's Edge". What was the preparation like with the director, Lena Tsodykovskaya? Did you all use story boards?
We always do storyboards if we have time. If not, a shot list would suffice us, because we have the same ideas about framing, we don't need to discuss it. We would rather spend time on a floorplan, It's usually more useful for us, for production and crew
-What was your favorite shot in "Water's Edge"? Why was it your favorite?
My favourite shot is when the teenager goes to take a leak at the pond and when he turns away he gets his heart ripped off. The shot from his back when he falls and reveals the monster projected on a beautiful tree is my fav shot for sure.
-A lot of "Water's Edge" takes place outside, in the dense woods. Did this setting present any challenges, because of the shadows from trees?
The challenges we faced were quite normal for this kind of a location: snakes, poison oak and dust. But we were instructed and accompanied by a snake ranger. Dynamic Range of modern cinema cameras can handle shadows in forest, so it wasn't a problem. It was actually a great tool I used to hide the monster in the trees' shadow
-You were the cinematographer for Aigel's "You're Born" music video. There is a scene where someone falls backward into a freezing cold body of water. How many times did you have to do this shot?
Oh, that was a spectacular day. On that day, just before the falling scene we got a warning from the onset doctors that they can't allow the lead actor (Grigory Martirosyan) to perform the fall. Thankfully one of the actors who played a security guard agreed to be his double. We did the fall 3 times, each was shot on 3 cameras simultaneously. But the actor who played the young politician (Evgeny Shwartz) had to face a much more difficult task. He had to slowly enter the freezing water, 3 times. Falling into the water with this temperature actually feels much better compared to that.
-You did some 3D previs techniques in "You're Born". Can you talk about what shots?
I used 3D previz only for production design purposes, to understand the size of the cross, the airplane and etc, to figure how to shoot them with 2-3 cameras at the same time. Also, I used 3D previs for the car grips shots, just because we didn't have time for making decisions about framing on set.
-You are a 3D previs specialist. What would you say is one of the biggest misconceptions about previsualization, that you teach?
That it's too difficult. The basics can be learned for 1 hour. And everyone could do it even on a laptop.
-Were there specific films that made you want to become a cinematographer?
The first film I noticed the work of a cinematographer was "The Assassination of Jesse James by the Coward Robert Ford" shot by Roger Deakins. Only after that I learned about the job a cinematographer does. The project that made me want to be a cinematographer was actually not a film, but was a music video shot my Kasper Tuxen and directed by Martin De Thurah. That was the beginning of my journey to the world of cinematography.
-You have worked on commercials, short films and films. Is your approach the same for each of these different mediums?
Actually yes, I'm usually considered as a DP with narrative style of shooting, so I have the same approach for films, music videos and commercials. Story is always the most important part, even if it's just 30 seconds.
-You are originally from Moscow and now live in Los Angeles. Do you think you have a different cinematic style because you are not from the U.S.? If so, how would you say that style is different than American cinematographers?
I think America is a mecca of different nationalities, cultures and styles, so there is no such thing as an American style. I consider my style as dark and moody, but I can name a lot of American cinematographers who push this style even further. But any style should be based on a story anyway.