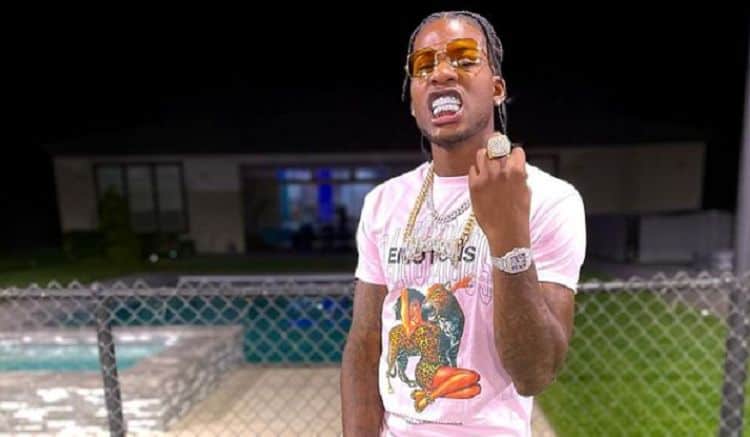 When CJ SO COOL was younger, he never could've imagined that he would eventually become a successful internet personality. Raised in difficult circumstances, CJ has had to overcome more than his fair share of obstacles in life. Despite all of the hurdles in his way, however, CJ always managed to keep pushing forward. Eventually, his hard work allowed him to build a very impressive social media following that now includes millions of people from all over the world. CJ is best known for his comedic content and involving his family in his skits. Even after years of posting, CJ is still going strong and his numbers are still increasing. Here are 10 things you didn't know about CJ SO COOL.
1. He's From The Same Town As Michael Jackson
CJ was born and raised in Gary, Indiana, a city that is best known for being the birthplace of Michael Jackson and his siblings. Although some people may be under the impression that Gary is a safe and quaint small city, that isn't the case at all. Gary has very high crime and poverty rates.
2. He Was In Foster Care
When CJ was younger, he and his siblings were forced to enter foster care. His father was in prison and his mother was struggling with drug addiction. Fortunately, CJ was adopted by his maternal grandmother, but poverty was still an issue for the family. CJ's grandmother worked for minimum wage at a local hotel and she had an addiction to gambling.
3. His YouTube Channel has Billions Of Views
Most of the time when people talk about CJ's YouTube success, his subscribers are the first thing that gets brought up. While it's certainly impressive that he has more than 8.6 subscribers, what's even cooler is the fact that his channel currently has over two billion views.
4. He Was In The Navy
After high school, CJ decided to join the United States Navy. He found lots of stability through military life and he was eventually selected to join the Presidential Honor Guard. Although being in the military isn't something he talks about often, he is very proud of the time he spent in the Navy and credits it with helping him become successful.
5. He Likes To Spread Positivity
If there's anyone out there who knows how rough life can be, it's CJ SO COOL. Even though it would be easy for him to adopt a pessimistic attitude, that's something he's refused to do. He always tries to maintain a positive outlook on life and this is something he enjoys spreading to his supporters.
6. He Was Accused Of Abusing His Kids For Views
Of course CJ's goal is always to get as many views as possible, but there are some people who believe that, on at least on occasion, he went too far. In 2018, CJ was accused of mental and physical child abuse after putting laxatives in his children's ice cream as part of a YouTube prank. The video was eventually removed.
7. He Loves Cars
If you suddenly started making a lot of money, what's one thing you would start splurging on? For CJ, cars have always been that thing. CJ is a car enthusiast and he loves all different kinds of cars. From new to old, CJ is always going to have a top-of-the-line ride.
8. He Used To Work At Chuck E. Cheese
Long before he became an internet star, CJ was just a 'regular' person who was trying to make ends meet. In the process, worked a variety of jobs including a stint at a local Chuck E. Cheese where he actually wore the giant mouse costume. None of his jobs ever seemed to work out, but in the long run that didn't end up being such a bad thing.
9. A Local Pastor Changed His Life
Growing up, CJ didn't have a man in his life that he could look up to. On top of that, when CJ SO COOL was about 9-years-old, his father passed away. Fortunately for CJ, when he was in middle school he met a pastor at a local church who became a role model for him. During an interview with Before They Were Famous, CJ said that pastor Tracy Morgan of Carter Memorial Methodist Church was instrumental in helping him build his confidence.
10. He Went To Purdue
After leaving the Navy and working a series of odd jobs, CJ decided that he wanted to further his education. He enrolled at Purdue University Calumet where he planned to earn a degree in criminology. His ultimate goal was to become a police officer. Unfortunately, CJ was kicked out of school when a gun was found in his drawer during a raid of his dorm room.