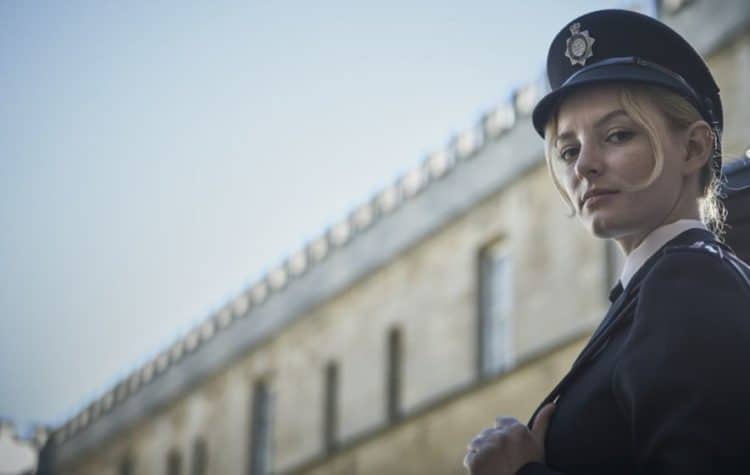 Dakota Blue Richards has been described as a young woman with a great deal of spirit and lot of potential when it comes to her time spent in the industry and it still seems as though she has  shot at becoming someone that future generations will remember. At this point she's still building her career and has yet to really shine as someone that might be seen as one of the next big stars but she's made a lot of headway and is already at 24 one of those folks that is headed in the right direction to get noticed for something much bigger down the line. She's been lauded by her costars since she was still very young and has kept up the good work ever since, showing up in various TV shows and movies throughout her career in an attempt to build a reputation that so far has worked out nicely for her.
Here are a few things you might not have known about Dakota.
10. She's a vegetarian.
Either vegetarians are far more prominent now than they've ever been or it takes celebrities and known personalities becoming vegetarians to take note of their numbers in society. But at this point there are a lot of people that don't eat meat.
9. She was in the Golden Compass.
There was a lot of expectation heaped on this movie when it came out but unfortunately it didn't do as well at the box office as the producers had hoped. Eventually it wound up getting buried and pushed aside by all but those who were loyal fans to start with. It's not a bad movie actually.
8. Her mother accidentally hung up on the director when he said she'd gotten the part.
Dakota had reportedly been having a bad day when this happened and her mother, who had been on the phone with the director of the film, accidentally hung up on him at one point. Thankfully the director called back to reaffirm that she did get the part.
7. She almost auditioned for Alice in Wonderland.
She was going to audition for the part of Alice, Tim Burton's version, but pulled out of it when she realized he was looking for an adult rather than a child. She might have still been able to play the cameo part of young Alice, but she'd already withdrawn.
6. She supports Action for Children.
This is reportedly the first charity in the UK that is designed to help young people break through injustice and deprivation and she's been supporting it for a while now in an effort to make things better for youth in the UK.
5. She's been bullied in the past.
One of the most noted instances came when she dyed her hair red for the part of Lyra in The Golden Compass. It doesn't seem as though it would be something worth bullying someone about, but for some reason redheads, in some regions, get picked on more than anything. But despite this she's remained positive about her career and her life overall.
4. Art is a favored hobby.
She's especially interested in abstract art which, to be quite honest, one has to have a completely open mind about or it might all seem like nonsense lines and shapes that make no sense whatsoever. It's all a matter of perception however and how willing a person is to see beyond what's there.
3. She got some very good advice from her costar Nicole Kidman.
One valuable lesson that Nicole gave her was to keep going even if she makes a mistake, as it's easier to climb out of a mistake than it is to stop and have to go back and do everything over again. Thankfully she's never had this happen apparently but it is still sound advice from a veteran actor.
2. She was continually worried about her performance.
Some actors worry overly much about their performance and others go completely loose when they get on stage or in front of the camera. Dakota seems to be somewhere in-between since she worries about her performance before giving it and then seems absolutely poised and as an image of perfection when she's actually performing. One might attribute this to a case of nerves that never seems to go away.
1. She's a big fan of Lady Gaga.
It's always kind of amusing to see who the stars tend to gravitate towards in terms of their favorite singers, actors, and so on and so forth. One has to remember that despite the fact that they're famous they're still individuals that have their own likes and dislikes. They're human in other words and will get just as giddy about meeting their own idols from time to time.
Dakota does seem to be on the right path towards stardom and in many ways is already there. Where her career goes from here is entirely up to her. It should be interesting to watch.