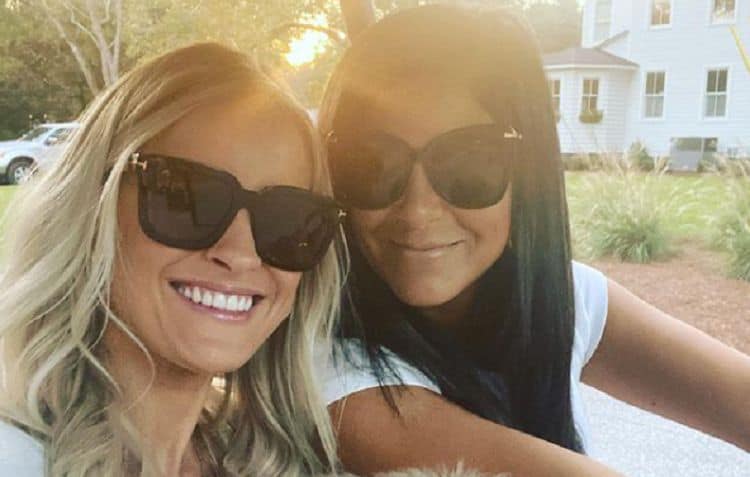 Danni Baird may not be one of the main cast members on Southern Charm, but her friendship with several cast members has often put her in the center of things. Since being on the show, Danni has built up a pretty big fan base and her social media reflects that. She currently has more than 276,000 followers on Instagram and with a new season of the show currently under way, that number is likely to grow. While we don't know if she will ever be upgraded to main cast member status on the show, she seems to be enjoying the right for what it is and viewers are enjoying it with her. Continue reading for 10 things you didn't know about Danni Baird.
1. She Was Born In Alabama
Unlike some of the other people featured on Southern Charm, Danni's roots aren't in Charleston. She was actually born in Alabama, but she moved around a lot as a kid and spent a good portion of her childhood and teenage years living in Maryland which is where she attended high school.
2. She Has A Degree In Marketing
After high school, Danni went on to attend the University of North Carolina at Wilmington where she earned a bachelor degree in marketing and management. While there she also minored in studio art. After graduating, she decided to relocate to Charleston to be near her parents who had moved there.
3. She Doesn't Like To Cook
Everybody has to eat, but the reality is that not everybody likes to cook. Danni is one of those people who doesn't like spending much time in the kitchen. She told Bravo "It's not so much that I don't love the kitchen. I just don't cook." Instead, she prefers to spend time in her home art studio.
4. She Loves Riding Horses
She may be a reality TV star now, but Danni will always be a country girl at heart and she isn't afraid to admit it. During an interview with Art Mecca of Charleston Danni said, "I spent most of my time after school competitively riding horses and spending my weekends at "the barn."
5. Her Name Isn't Danielle
With a nickname like Danni, it's easy to assume that Danni's full name is Danielle, but that doesn't appear to be the case. Based on her LinkedIn profile and an old Facebook page, it appears that her name is actually Danna. We weren't able to find any information on why she prefers to go by Danni instead.
6. She Loves Interior Design
Most people are aware of the fact that Danni is a visual artist, but that isn't the only art form she enjoys. She is also very into home decor/design and staging and has loaned her talents to home remodeling projects where she's created specific pieces for the space.
7. She Is A Dog Person
You can usually tell a lot about a person based on whether they are a dog or a cat person. With that being said, Danni is a proud dog person and she loves being a pet parent. She has an adorable Australian shepherd named Luci. Surprisingly, however, Luci does not have her own Instagram account.
8. She Enjoys The Outdoors
Sometimes it really is the simple things in life that bring the most joy, and this is something Danni knows. Being outdoors is one of her favorite ways to pass the time. In addition to horse back riding, she loves spending time at the beach with her friends and family.
9. Southern Charm Is Her First And Only Reality Show
Over the last decade or so, being a reality TV star has become a viable career bath. It's become very common to see people jumping from one reality show to the next in hopes of extended their 15 minutes of fame. Danni isn't that type of reality star, though. Southern Charm is her only reality TV experience and it doesn't seem like she has plans to do any other shoes.
10. She Is Grateful For The Opportunity To Be On The Show
Even though being on reality TV has its perks, many stars have talked about the downside of having your life put on display. Danni's experience with Southern Charm, however, seems to be overwhelmingly positive. While talking to Art Mecca of Charleston, Danni said, "my involvement in the show undoubtedly broadened some of my perspectives and even expectations both internally and in external relationships. The platform of reality TV forces you to observe your mistakes, recognize them while challenging you to fix them."