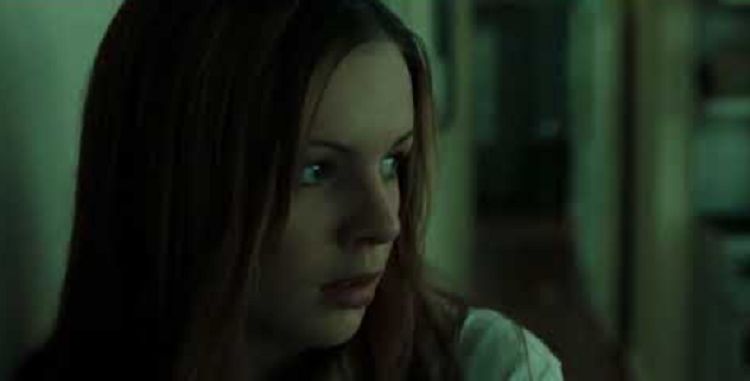 Why does it seem like some former child actors just kind of sour as they get older? Daveigh Chase has had a lot going for her in her life and honestly she still could if she stays out of trouble. If you don't recall who she is just watch The Ring and you'll remember since she was one of the most terrifying villains to ever grace the big screen. While she seems like she might be the kind of young woman that just wants to have fun and enjoy her life, which she does, it also seems as though she enjoys herself a little too much at the expense of others sometimes. It's not entirely fair to be completely negative without all the facts but the reports that have been spread across the internet like a minor rash haven't painted a very pretty picture no matter how the story has been written up. She has a lot going for her, but if she could stay out of trouble that would be easier to accept.
Here are a few things you might not have known about Daveigh.
10. She won the award for Best Villain in 2003 at the MTV Movie Awards.
She actually beat out Mike Meyers for this award which is amazing since his act as Dr. Evil was something that a lot of people were on board with and couldn't stop laughing at. But in terms of being the villain, Samara had Dr. Evil beat without much of a fight.
9. She played Samara in The Ring.
https://youtu.be/U0GZ1gRV054
In some ways you might want to feel sorry for Samara but then again she does have that nasty habit of crawling out of the TV and wreaking her vengeance on anyone that happens to be in her path at that moment. This is a great example of utter hatred being given form since Samara will kill pretty much anyone regardless of whether they've done anything or not.
It seems fitting that child stars should try to stick together when they can and to think that a few of them grow up together around Hollywood is great since it means they have at least one great friend that can keep them out of trouble and that they can confide in. Of course that first point kind of got missed.
7. She has a voice part in Lilo & Stitch.
This was kind of and odd film for Disney, and that's saying something what with films like Alice in Wonderland. But it was endearing enough to kids and to adults that it stuck around for a while and has even gained a good deal of popularity over the years.
6. She's lost a couple of roles to Kristin Stewart.
She lost out on Panic Room and Into the Wild, though in the case of the first movie it's kind of easy to assume that she didn't miss much since the Jodie Foster-led movie didn't do a whole lot and was a decent thriller but nothing to really talk about.
5. She started a career as a singer.
This could have been her career path if she'd really wanted it but instead she chose to devote herself to acting. It seems like the right choice since she's made quite a career for herself and has become a rather popular person.
4. She had voice role in Spirited Away.
This is one of those movies that managed to blow a lot of people away and confuse a lot of others that might not have understood the full point of the movie. No matter how it turned out this was a decent film that earned its accolades.
3. Her career started in 1998.
Child actors unfortunately have a very likely probability to burn out or become disenchanted with the Hollywood lifestyle at times, but it would seem that a good number of them are no longer suffering the unwelcome advances of older actors as has been spoken of in the past.
This was one of those strange films that managed to create a cult following as it was so incredibly odd that watching it made one a bit confused and possibly interested in watching it again to see if they missed anything. The whole idea of the movie is one that has to be watched to be believed since it's both dark and thought-provoking at once.
1. She was arrested on a drug possession charge.
The report apparently read that she was found with a controlled substance, though it's not for certain what it was. She did a short stint in jail and was let out on a $1,000 bond. Unfortunately this is not the first time that she was in trouble with the law as she was picked up after joyriding in someone's car earlier in the year and she was also seen leaving a man at the hospital. He died later, but it was determined that Daveigh had nothing to do with his death.
She definitely seems like a woman that likes to have a good time, but sometimes those good times lead to a spot of trouble.