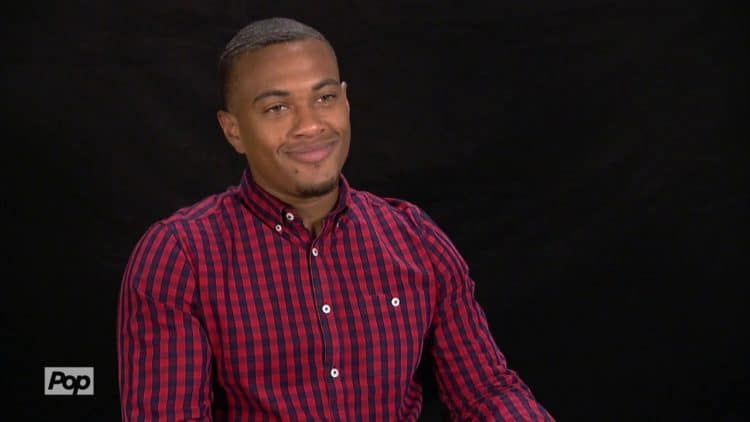 On every season of Big Brother, there's at least one houseguest who the public just can't get enough of. During season 21, David Alexander was one of those people. Although he was banished from the house very early on in the season, he was able to return as part of Camp Comeback. Even though he didn't win the season, David's popularity has helped him get other opportunities, including the chance to return to Big Brother for the all-star season.  Now that he's back in the house, his loyal supporters are anxiously waiting to see how things will turn out for him this time. Keep reading for 10 things you didn't know about David Alexander.
1. He Loves To Exercise
If you're looking for David, 9 times out of 10 you can probably find him in the gym working on his physique. He has been doing CrossFit for the last several years and he still enjoys getting his sweat on. Sometimes he likes to switch things up and head outside for his workouts.
2. He's A Photographer
David Alexander is a creative person who likes to use his photography skills to capture beautiful moments that life has to offer. Although photography was listed as his full-time job when he originally appeared on Big Brother, it's actually more of a hobby for him. His full-time job is in the sales industry.
3. He Went To School With The Members Of Migos
If you look through your high school yearbook, can you say that any of your old school mates have gone on to become rich and famous? David certainly can. He was born and raised in Atlanta. He shared that he went to school with the members of the award winning rap group, Migos.
4. He Can Cry On Command
According to his bio on the CBS website, David has a unique talent. He can control his tear ducts which essentially means that he has the ability to cry on command. Maybe he'll be able to work this into his strategy during his time in the Big Brother All-Star house.
5. He Was Recruited For Big Brother
When most people get the chance to be on Big Brother, it's because they've decided to audition for the show. However, David says his experience of being chosen as a houseguest was a little different. During a live feed from season 22, David was overheard saying that he was recruited to be on the show and that he didn't go through the application process.
6. He Loves His Dog
David appears to be enjoying the life of a bachelor, but there is one thing that has given him a reason to settle down a bit. He has a dog named Pepe who he is absolutely crazy about. Pepe has made several appearances on David's Instagram account, but surprisingly he doesn't have an account of his own.
7. He's Very Active On Social Media
David loves sharing moments of his life on social media, and he has a lot of people who look forward to his posts. David's first appearance on Big Brother quickly helped him gain a large Instagram following. At the moment, he has over 40,000 followers on Instagram and over 23,000 on Twitter. He will likely see another big increase in his followers from being on season 22.
8. He Wasn't A Big Brother Fan Before Being Casted
Most people who join the Big Brother cast have been fans of the show for many years. That wasn't the case for David, though. He actually hadn't really seen Big Brother prior to deciding to be on the show. However, he couldn't resist the opportunity to try to win $500,000.
9. He Got Advice About Being On The Show From Reddit
Since David had never really seen Big Brother, he turned to Reddit for advice on how to approach his time in the house. After all, having a strong strategy is a key component in staying in the house for as long as possible. In a verified Reddit post from 2019, he thanked users from the Big Brother discussion for giving him tips before he appeared on the show.
10. He Wants To Be The First Black Person To Win Big Brother
In the 20 years since Big Brother has been on the air, a black person has never won the show. Becoming the first black person to win has been David's goal since the first time he stepped into the house. When he was sent home for a second time during season 21, he was very emotional that his dream had been crushed. Now he has another chance to not only secure the bag, but secure his place in Big Brother history.