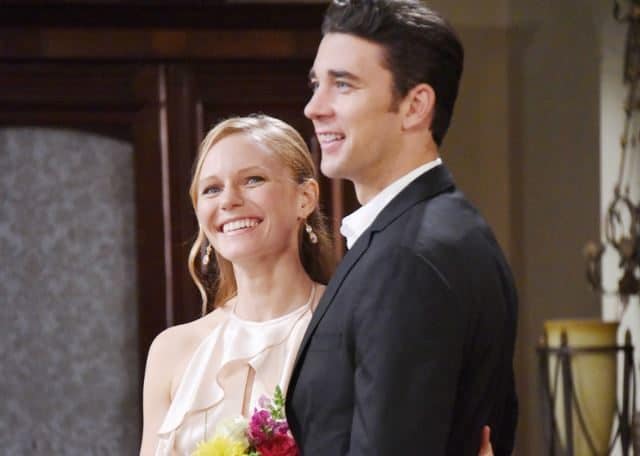 Days of Our Lives is bringing some serious heat on Tuesday, and fans are more than just a little excited about all of it. Dario is having a bad week. He's upset about a million things, and he cannot keep his anger at bay. He's had a rough couple of months with all that's going on with Deimos, so no one can really blame him for his anger. His sister, Gabi, has been kidnapped two times, and she's been held hostage, and she's been threatened with her life more than once. It's enough to make anyone feel a little angry and overwhelmed.
Now he's upset because Deimos' decided to take things a step further and plot to have Eduardo arrested. It's not sitting well with Dario, and he's upset. He's got so much on his mind he's not going to be able to control himself once he learns of the impending vow renewal between Chad and Abby. Abby knows his as Dario told her. She was quick to tell him it was not right for him to harbor those feelings, and she walked away. When Dario sees Chad treating Abby in a way he deems unfair and unloving, he will snap. He is going to lose his mind to a point that Chad is going to realize quickly that there is a lot more going on here than meets the eye. He now knows that Dario is in love with his wife, and he's not going to take that lightly.
What we want to know is why it's all right for Chad to be in love with another woman who returns his feelings, but it's not acceptable when his girlfriend's brother is in love with his wife? There's a lot of double feelings and upset going on here, and it's not going to do anyone well to realize this entire family has too much drama to bear. Will this change the way that Chad feels about Abby at this point? Will he suddenly want her more now that someone else wants her, too? Or can he get over this quickly?