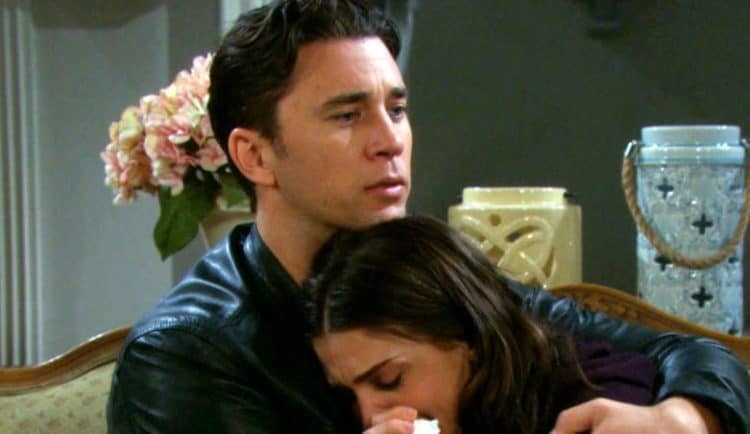 Days of Our Lives are ready for a new week, but not without first discussing what happened in the last one. It was a lot of drama – like you didn't already know that – and it's bleeding into this week with a lot more. We saw Ciara find out that it was all kinds of crazy what was going on with her. We saw Ben's sister return to the show, and that's something we love. And we saw Hope try to pin this on Ben in every single manner, which she feels is right. It's not, though, and now she's looking in all the wrong places for her daughter. It's not going well for her as she focuses on trying to get Ben to confess about something he did not do when all he wants to do is find the woman he loves. Hope has no idea they are on the same team right now.
And then there is baby Charlotte, who is very missing. She's been kidnapped, and everyone is a panicked mess about it. She's gone, and no one can find her. Will they find her soon, or will they have to find a way to get her back another way? She's been taken, and Chad immediately thought it was Stefan. No one was at all surprised to see him hunt down the brother he hates and didn't even know he had for so long to confront him about what he did to his baby. And that wasn't the right avenue. We don't know where this is going, but we do know that this is not going the way that they want it to go, and it will not have much of a positive effect on the marriage he and Abby are trying to fix and make work. It's all ugly.
What's Happening on Days of Our Lives
Enemies on screen, friends behind the scenes! #DAYS

📷: @Chrishell7 pic.twitter.com/6MsGenBfzb

— Days of our Lives (@nbcdays) February 8, 2019
We love to see things like this. What do you think these two will bring to the scene this week when they are in the middle of a total war?
What's Next on Days of Our Lives
The most romantic week of the year. Get ready to be swept off your feet. Watch #DAYS, weekdays on NBC. pic.twitter.com/LiJof4pj8I

— Days of our Lives (@nbcdays) February 8, 2019
We know that Jennifer would do anything in her power to make her newly returned husband remember her and their family, but she cannot find a way to make that happen. Until then, unfortunately, she's stuck with the fact that her husband is with Eve, who is only using him to make her jealous. And she's going to get him in trouble, too. We know that she's going to encourage him to use the secret he knows about Haley to get what he wants, but we don't know what kind of person he is anymore. What kind of person he's become since we thought he died and left. Now he might just do something like that, and it might be hurtful. And it will be exceptionally hurtful to his own son, who is falling for Haley in a manner.
Will he do it? And what will happen when things take a turn from the worse when Kate gets too close to the truth concerning Jordan? We hear Jordan will try to silence Kate when this happens, but how? Will Kate be the next person who goes missing in Salem? Because it seems that no one is safe around here anymore with all the kidnappings and the missing people going on. It's too much for us to think of yet another person going missing, but at least Kate is wily enough and old enough to take care of herself in a situation like this. Ciara is so young, and Baby Charlotte is also so young. It's not good news for anyone, and we know this is going to end poorly for Jordan.
Stay tuned for more Days of Our Lives and be sure to check out TVOvermind daily for the latest Days of Our Lives spoilers, news, and updates.