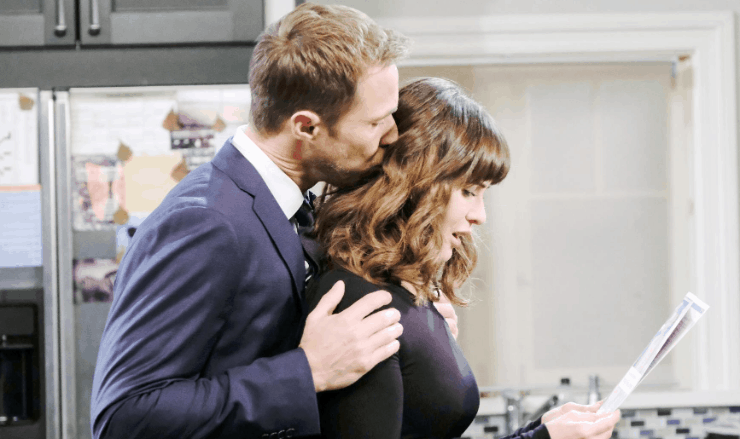 Days of Our Lives fans know Hope is upset. She's not happy with the way her own daughter has been treated by her granddaughter, and she's not happy with the way her son and daughter-in-law feel about her role in all of this. But, if anything, she's even more upset with Eve, who know that Claire had so many issues she could barely function as a person. She was someone who should have called out for help. She, as an adult, should have reached out to Claire's family and asked for help and asked for someone to get her the medical attention she needs. She should not have taken this girl into her life and used her to get her situation under control. She should never have done it, and it should have been something she did not go with. Now Hope has let her know how she feels, and it's all too much for all of them.
And, then there is Eve. She's already called out Hope at a press conference for all that Eve feels she's done wrong, and we feel that this has only fueled the fire that has been lit around the people of Salem. It's not going to end well, get better, or seem improved at all in this sense, and we get it. We know that there is not one person around here who can help this situation, but we also know that we can see this unfolding in a manner of speaking. Nicole, on the other hand, has attacked Stefan, and we know it is ugly. She's not herself, but they don't know that. She's not happy with him, but we think this will only prove to make Gabi more upset with Nicole. These two have some serious differences, and we want to see those unfold in some manner of speaking.
What's Happening on Days of Our Lives
What would we do without our siblings? 🤗 #DAYS
📸: @KateMansi pic.twitter.com/FyrzkxBmk6

— Days of our Lives (@nbcdays) July 10, 2019
This does make us feel really good.
What's Next on Days of Our Lives
They take their relationship from office fling to the real thing. Watch #DAYS, weekdays on @NBC. pic.twitter.com/G6kLHRKzIw

— Days of our Lives (@nbcdays) July 5, 2019
Hope follows Xander because she has to know where to find Ted. She has no idea what she is about to walk into, of course, and we predict this is going to do a little more than make her feel sad. She's going to feel crushed when she realizes what is going on in her life. She's going to find him on his way to the secret room where everything is happening, and she will be anything but amused by all of this. Kristin, on the other hand, is going to show herself to Kate and Ted. She's tired of hiding as Nicole in front of people, and she is also letting them know that their fate is sealed now that they know the truth about who she is. She's done playing games with them, and she's not about to sit here and allow them to mess up what she's so carefully crafted in her own life.
Then there is the fact that we have Julie finding Stefan and Gabi in her office. They're not waiting on her to have a conversation or discuss anything going on. They're making out, and we can rest assured she is not nearly as amused by their behavior as they are. They're having a hard time keeping their hands off one another, and we get that, but this is getting to be almost too much if you want to know the truth. They are a mess, and it makes sense to us that they would act this way.
Stay tuned for more Days of Our Lives and be sure to check out TVOvermind daily for the latest Days of Our Lives spoilers, news, and updates.