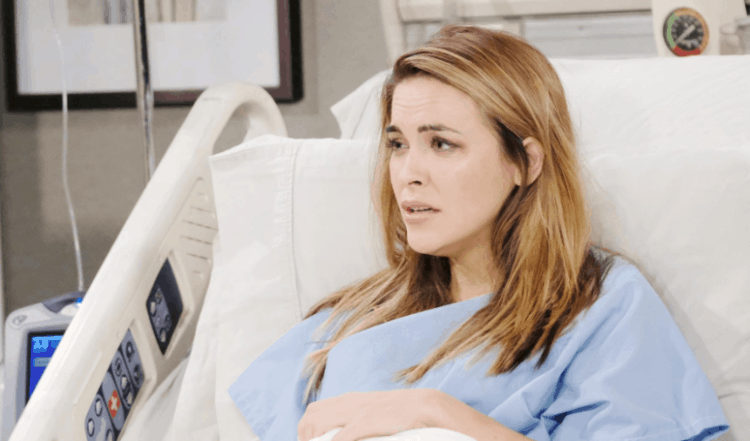 Days of Our Lives had a long week last week, and we are not sure that anyone can handle all that happened without going over it again. We are all excited about all the moments that Ben and Ciara have shared with one another over the past week, and it's given us some life. We have some hope that they might be able to get their situation under control and figure things out as it is going on. They are the kind of people who seem so happy together, and they do seem as if they want to defy the odds. We also know that it was his sister who allegedly started the fire at the cabin that almost took their lives last year, but we also saw that JJ might just have a different opinion about that. There might not be so much going on around here that we cannot handle, but we do know that there is a bit going on that we might be able to introduce. For one, we might just see things take a major turn when something is found this week.
Rafe has been focused on this relationship and marriage to Hope, which is bold considering all that he's been up to the past few weeks. What she doesn't know, right? But they are in a good place, and we like to see them in that place. We also like to see him helping others, but he's spending a bit too much time with Jordan, if you ask us. He's been giving himself some life in this one, and now he has this mission to go on now that she's dropped her insane bombshell on him. Can he overcome this and see if there is a way that he can improve his own life?
What's Happening on Days of Our Lives
Celebrating 27 #DAYS @DaytimeEmmys nominations with beignets! pic.twitter.com/vsVqAvumXm

— Days of our Lives (@nbcdays) March 29, 2019
We do love a beignet.
What's Next on Days of Our Lives
Hope and Rafe's marriage is in jeopardy after new romantic overtures from Ted and Jordan's baby reveal. Watch Days of our Lives, weekdays on NBC. #DAYS pic.twitter.com/6OEF0X4RRU

— Days of our Lives (@nbcdays) March 29, 2019
Days of Our Lives fans are entering into the new week with a lot more to consider than they did last week. For one, we know that JJ is not happy with Claire at the moment, and we know this is about to get a lot worse for her. She's in trouble, and she's going out of her way to get into even more trouble now that she has a chance to do it. She's not someone who can get her life together in a way that is not where it needs to be, but she's someone who is ready to get what she wants. This means working with Eve to take down Haley, who is about to marry Tripp, who is the man that Claire loves. But he's not happy with her, and he's not going to go back to her. Now JJ is about to find Claire's lighter, and he's going to wonder if she had something to do with the fire that almost killed Ciara and Ben, and if the fact that Jordan was blamed for this is false.
And that is not going to bode well for him. She's desperate and feels as if she is at the bottom of her own rope, and that means she's not in a good place to make good decisions. She's in trouble, and that will cause her to do things that are horrible and unsafe. And she's working with Eve. We know this is a very dangerous combination if you ask us.
Stay tuned for more Days of Our Lives and be sure to check out TVOvermind daily for the latest Days of Our Lives spoilers, news, and updates.