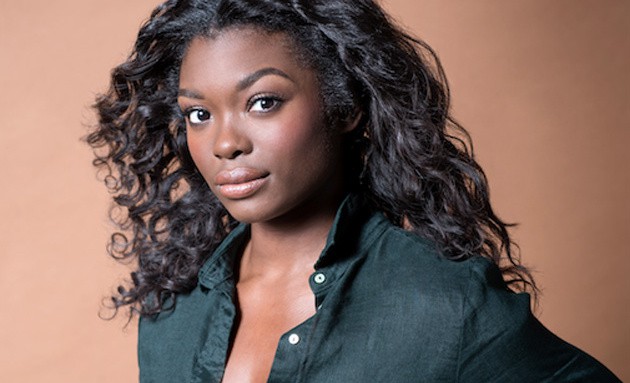 Ebonee Noel is a professional actress who has made a big impression with her performance in the CBS drama "FBI." She plays the role of Kristen Chazal. You might also remember her as Livia Capulet on the ABC drama "Still Star-Crossed." She's an interesting yet elusive celebrity figure for fans who have a sincere desire to know more about her. We've looked into Ebonee's past and made some wonderful discoveries about her, so to satisfy your need to learn more, here are 10 things you didn't know about Ebonee Noel.
1. She traveled a lot with her family
Ebonee Noel did a lot of traveling and lived in many different parts of the world when she was a child. Her mother was at the time an Ambassador for the United Nations. This kept the family moving from one country to another. She had more traveling experience as a child than many people do in an entire lifetime. This exposed her to a variety of different cultures, but it was also hard to put down roots and lasting friendships because of the frequent relocations.
2. She went to multiple international schools
Ebonee's education is as diverse as the different parts of the world that she has lived in. She went to schools in Croatia, Cambodia, and Ethiopia. Even though she was constantly changing schools, she did very well in her studies. She and her family were living in Jerusalem, Israel by the time that she was a senior in high school She graduated with her diploma from a high school in Jerusalem.
3. Ebonee has a formal education
Ebonee Noel enrolled in college courses after she graduated from high school. She was accepted into the Tisch School of the Arts which is a part of New York University. She received formal training at the Williamstown Theatre Festival, located in the state of Massachusetts. She is formally educated in the theater. She currently lives in New York City.
4. She is a newcomer in the acting business
Ebonee has only been a professional actress since 2014. Her first role was in "Law & Order: Special Victims Unit." She appeared in just one episode. The following year she appeared in teh television series "Eye Candy" for one episode, and in 2016, in the film "Long Nights Short Mornings." Things started to pick up for her in 2017 when she was cast in the series "Still Star Crossed" for 7 episodes, and in the same number of shows for the series "Wrecked." She also appeared in the film "I Love You, Daddy," the same year. In 2018 she was cast in the role of analyst Kristen Chazal in the television series "FBI."
5. She is of Guyanese ancestry
Ebonee's parents are both Guyanese. Their names are Cheryl E. Noel and Patrick Warton. This is where her family originates from, but it's not where she was raised. She and her mom spent a lot of time in other countries.
6. Ebonee is also a singer
In addition to being an actress, Ebonee Noel is also a singer. This is no small wonder because she is the niece of Courtney Noel, who is a popular and award-winning singer and songwriter from Guyana. He allowed Ebonee to perform a spoken word segment on a track of one of his recordings. Her mother was also a former singer. Cheryl was also a dancer and choreographer. It seems that talent just runs in Ebonee's family.
7. Ebonee acted prior to appearing in television
Ebonee has only been acting in film and television series for five years, but she really started acting a long time before that. Prior to landing her first television role, she appeared in television commercials and in a variety of plays. She is also a stage actor, which is something that many of her fans didn't already know.
8. She's a sports fan
Here's another bit of trivia about Ebonee Noel. She considers herself to be a New Yorker regardless of wherever else in the world that she might be at the time. As such, she's a big fan of the major sports teams for New York. She spends some of her spare time rooting for the Rangers, the Yankees, and the Giants. We know how passionate New Yorkers can be about their favorite teams.
9. You can keep up with her on social media
Ebonee Noel has a Twitter account and this is an amazing resource for fans who want to keep up on what's going on in her profession and in her personal life. Her social media addresses are Twitter @EboneeReigne and Instagram at @eboneereigne. These are places where you can find some really cool pictures of Ebonee and learn more about her. She's doing a good job of posting with a total of 288 posts on Instagram adn 8,482 followers as of the last check-in. Join other fans and keep up on what's current.
10. She's a rising star
Ebonee Noel has come a long way in a short period of time. She just started her official film and television career in 2014 and she's already making a big impression in her current role. She started out playing minor roles in television series and worked her way up to recurring roles, then appearing in several films. She has plenty of work coming her way, and that isn't likely to change anytime soon. What is really remarkable about this young woman is that she moved around a lot as a child, making it difficult for her to really put down any real roots, but when it came time to knuckle down and pursue her passion, she was rock solid. Ebonee is a rising star in the entertainment industry and she's showing all signs that this is just the beginning of a long and successful acting career.