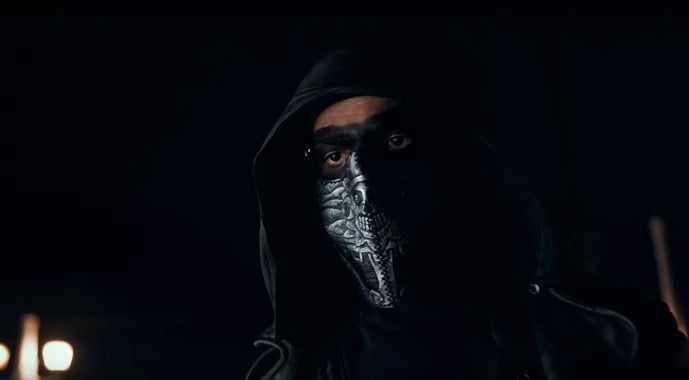 Director Ben Hernandez Bray ended his film festival circuit on a high note last weekend. Bray's "El Chicano" was named Best Feature Film at the Maryland International Film Festival-Hagerstown, which was March 29-31, in Hagerstown. The film was screened to a crowd of around 700 people opening night at the festival, which featured 155 films and 16 countries. Unfortunately, Bray wasn't able to accept the award in person because he had to do some reshoots on "Supergirl." Instead, he was relayed the news by Tracie Hovey, the festival's executive director by phone to which he said he responded with screams of excitement. "I'm very thankful that the film resonated with everybody," Bray said. "I feel really honored to receive that award because I've been a fan of that film festival for years." The film has a special connection with the film festival as Bray co-wrote "El Chicano" with Hollywood director Joe Carnahan, also the film's producer. Carnahan is MDIFF's creative director.
Finding an audience
Hovey has followed "El Chicano" through its premiere in September. "I have watched this tremendous base of support grow," she said. "It has been so exciting. And to have it win at the Maryland International Film Festival I was elated." She has especially liked the response from audiences.
"It's been so incredible to see this movie move people emotionally. I have seen Latinos being moved to tears over seeing themselves on the screen, and it becomes emotional for me too and empowering for them. I really love when movies can have an impact on our lives," she said.
"El Chicano" follows fraternal twins Diego and Pedro (Raul Castillo) who survived the streets of East LA. As young boys, they witnessed the murder of a gang kingpin by a motorcycle-riding El Chicano. As an adult, Pedro is now an LAPD detective and new murders are now popping up with El Chicano's MO. It's up to him to unravel the mystery of El Chicano
Latino support
In special attendance for the film's was Luis Borunda, Maryland Deputy Secretary of State, who knows about breaking barriers himself. He is the first Hispanic in Maryland history to serve the title. Borunda also brought with him a small group of Latino caucus to attend the showing. Although Borunda said, "El Chicano" represents just one group of Latinos' experiences – that specifically of Mexican Americans in East LA — he understood the film personally as he grew up in the same area. He said some of the storyline was a reflection of what gang violence was like." Borunda said, however, there were some positive messages in the movie as well, such as the portrayal of police officers that people can look to for help. "It's important for Latino artists to be recognized for their work," he said. ".. I hope we can continue to build on this."
A movement begins
As Latinos become the fastest-growing ethnic group in America, "El Chicano" will be part of the growing movement of Latinos in Hollywood – both on and off screen. But Bray believes that what really makes this film connect with the audiences of all colors is the story itself. "When you break down the story it's a universal message. It's about family, about your mother, your fiancé, choices you make in life — things that every ethnicity deals with." "El Chicano" will be released May 3, in theaters nationwide. The City of Hagerstown proclaimed May 3 as El Chicano Day.
To see all the winners from the MIFF-H, go to www.marylandiff.com