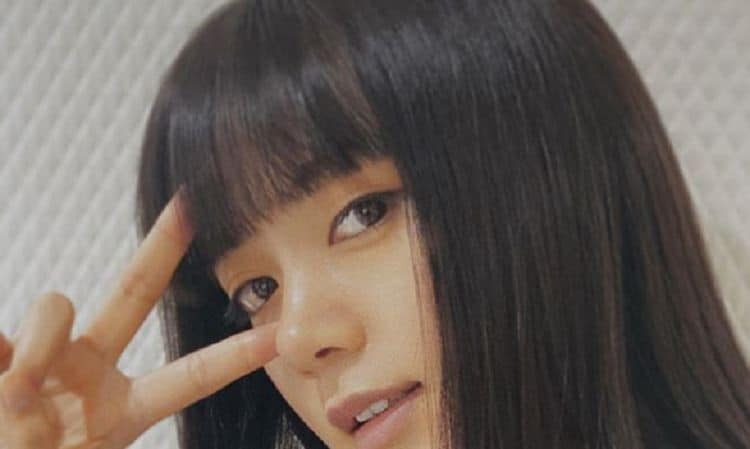 Elaiza Ikeda is a Filipino-Japanese model turned actress. In recent times, her name has popped up in English entertainment news thanks to a Japanese series called Followers that has been made available through Netflix. Here are 10 things that you may or may not have known about Elaiza Ikeda:
1. Her Full Name Is Elaiza Villegas Ikeda
Ikeda's full name is Eliza Villegas Ikeda. In Japanese, this is rendered as Ikeda Eliza, with the Ikeda rendered in kanji and the Eliza rendered in kana. For those who are unfamiliar, kanji refers to the Chinese characters that still see extensive use in the Japanese writing system, while kana refers to the syllabaries that are used in the same system. It is very common for kana to be used in writing foreign names.
2. Filipino-Japanese
By this point, it should be clear that Ikeda isn't 100 percent Japanese. After all, neither Elaiza nor Villegas is a Japanese name. Instead, she is a Filipino-Japanese person who was born in the Philippines.
3. Her Hometown Is Fukuoka
Ikeda's hometown is Fukuoka. In short, Fukuoka is the capital of Fukuoka Prefecture that can be found on the northern shore of Kyushu. It is one of the biggest cities that can be found in the whole of Japan, being home to more people than either Kobe or Kyoto. As such, it should come as no surprise to learn that Fukuoka is a very dynamic place that sees a fair amount of trade as well as tourism. In particular, Fukuoka seems to be a popular stopping point for Chinese tourists traveling on cruise ships.
4. Born on April 16, 1996
It is interesting to note that Ikeda was born on April 16, 1999. In the western reckoning, that would make her an Aries because of the day on which she was born. However, in the Japanese reckoning, that would make her an Ox because of the year in which she was born. The twelve animals of the Japanese zodiac are based on the twelve animals of the Chinese zodiac, with one notable exception in that the last animal is the Boar under the Japanese system but the Pig under the Chinese system. This makes sense because of Japanese history. Basically, domesticated pigs existed in Japan, but when the Japanese central government adopted Buddhism as the state religion, that brought in a wave of regulations about the consumption of meat. Hunting animals for their meat was seen as being more acceptable than raising animals for their meat, with the result that the boar overtook the domesticated pig. Having said that, the consumption of pork continued throughout the entire time. Sometimes, this was cloaked under medicinal use as well as other excuses. Other times, some people consumed pork with no regard for what conventional society thought about the matter. It wasn't until the Meiji period that the Japanese central government started encouraging the Japanese people to eat meat, with pork being a particular favorite because it was so much cheaper to produce than beef.
5. Had Her First Role in High School Debut
Ikeda had her first role in a movie called High School Debut, which was based on a manga of the same name. Based on the name, it should come as no surprise to learn that the story is centered on a girl named Nagashima Haruna who focused on softball in middle school but is determined to focus on romance instead in high school. She has no real idea how she can find a boyfriend, which is why she decides to ask for the assistance of a popular boy named Komiyama Yoh. Perhaps unsurprisingly, the two wind up falling in love with one another, thus resulting in a romantic relationship that lasted through the conclusion of the series.
6. Had a Role in Wolf Girl and Black Prince
Later, Ikeda had a role in Wolf Girl and Black Prince, which was another movie based on a manga of the same name. This time around, the story was centered on a high school student named Shinohara Erika who has an overwhelming desire to fit into a clique so that she wouldn't be on her own. Unfortunately, this gets her into trouble when she pretends to have a boyfriend using a photo of the most popular boy in her school Sata Kyoya because she wanted to fit in with an entire group of other girls who have boyfriends of their own. To maintain the lie, Erika convinces Kyoya to pretend to be her boyfriend, which he agrees to in exchange for Erika becoming his "dog."
7. Had a Role in ReLIFE
Ikeda played a part in the ReLIFE movie as well. For those who are curious, the ReLIFE movie was focused on a 27-year-old man named Kaizaki Arata who agrees to participate in a scientific experiment that will see him looking 10 years younger so that he can re-experience his youth as a way to fix whatever went wrong with his life. This extended to encompass romance. However, the ReLIFE movie managed to avoid grosser connotations because Arata made a conscious decision to not fall in love due to age differences, with the result that he doesn't start a relationship with the female lead Hishiro Chizuru until he learns that she is also a subject of the scientific experiment at the end of the series.
8. Had a Role in the Kakegurui Movie
In 2019, Ikeda played the role of Momobami Kirari and Momobami Ririka in the Kakegurui movie. In short, Kakegurui is about a girl named Jabami Yumeko who has enrolled at a prestigious school for the children of the Japanese elite, where the students can raise their status as well as lose their status through high-stakes gambling. Ikeda didn't play the lead, but her part was nonetheless notable, seeing as how she played the main antagonist.
9. Had a Role in Isle of Dogs
Curiously, Ikeda has been in a U.S.-German movie as well, which would be Isle of Dogs. The movie is set in a dystopian Japan in which a city mayor has banished all dogs to an isolated island because of fears over canine influenza.
10. Main Role On Followers
Ikeda has the main role on Followers. For those who are curious, she plays an aspiring actress who becomes instantly famous when a candid photo is uploaded to Instagram. However, the show is focused on her as well as other Tokyo-based women's search for happiness as well as for personal meaning.