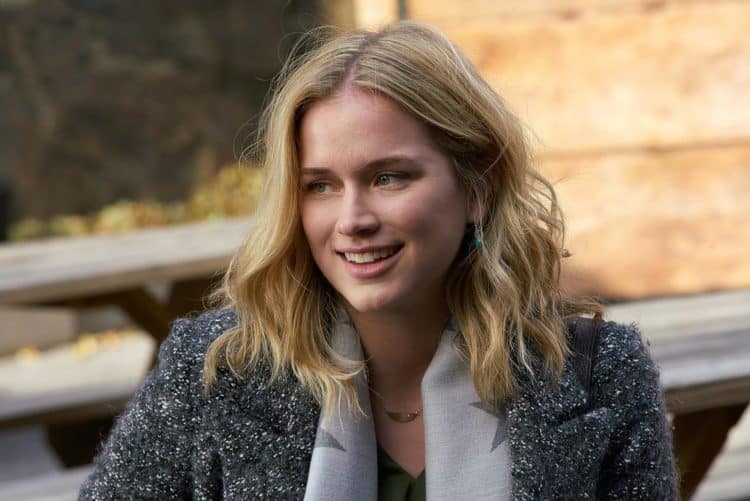 From 2011 to 2013, the ABC fairy tale drama 'Once Upon A Time' proved to be something of a hit for the veteran television station. Set in the fictional town of Storybrooke, Maine, the series chronicled the life and adventures of character Emma Swan, but the very last season took place in the fantasy Seattle neighborhood, Hyperion Heights, and the main character that season was the son of Emma, Henry Mills. Throughout the duration of the series, viewers likely noticed that much of the plot, characters, and feel of the storyline came from generational folklore, Walt Disney movies, and other well-known fairy tales.
Elizabeth Lail is a 27-year-old actress who played the role of Anna in the popular series. The beautiful young woman is also known for other works, including shows like 'Dead of Summer' (2016) and 'You' (2019). She became involved in the theater while still a student, both in high school and at college, and her love of the art stayed with her, prompting her to move to New York City permanently after she went there to audition for the role of 'Anna'. Well, it seems to us that she made a good decision, considering she has been working ever since.
So, let's get to know Elizabeth just a tad bit better, shall we? She is the focus of our '10 Things' list today, and there is little doubt that it will give us a much better idea of who this girl is, for future reference, of course. So, read on and discover a fresh, young actress who will likely be a part of the future of show business for some time to come.
Here are 10 things you didn't know about Elizabeth Lail
1. Birth and Early Years
Elizabeth joined the world on March 25, 1992 to father Dean and mother Kay Lail; she is an Aries, born in the Year of the Monkey. Her birthplace waws Williamson County, Texas, and her hometown was Asheboro, North Carolina, where she attended school and eventually graduated from Asheboro High School before enrolling at University of North Carolina School of the Arts, which she successfully graduated from in May of 2014. Elizabeth has one sibling, a sister named Kathryn.
2. Career Path
As mentioned prior, the beginning of Lail's acting career actually took place with her participation in student productions, and after she graduated, she decided to relocate to New York with the idea of getting involved in stage acting. Her stage plans were interrupted when she got an audition for 'Once Upon A Time', and she won the role of Anna in the fourth season of the series. Shortly thereafter she was hired to play the role of Amy, a camp counselor at Camp Stillwater on the Freeform horror series 'Dead of Summer', which began airing on June 28, 2016. Since then she has also acted in the Lifetime series, 'You'.
3. The Ones That Got Away
Every actor or actress has a couple of roles that either didn't fit, or that simply didn't fly. For Elizabeth there were a couple as well. One was the role of Supergirl in the 2015 series; Melissa Benoist ended up getting the part. The other was a part in a series which David Fincher was working up for HBO, and she was intended as a series regular. It was entitled 'Video Synchronicity', and HBO eventually nixed the idea altogether, which allowed her to move on to other prospects.
4. Social Media
The breakthrough roles that Elizabeth have not only given her career a boost, but increased the number of social media fans and followers who track her every move. If you are one of these fans, you will be interested to know that she can be found under @elizabethlail33 on Instagram, where she has more than 114k followers. She is also on Twitter under @elizabethdlail, and you can find her on Facebook artist page, 'Elizabeth Lail'.
5. Personal Life
Elizabeth is unmarried and currently has no children, according to Gossip Gist. She was dating Australian model Julian Haig for approximately a year, and the two were known for the posts they made together. However, since 2016 the posts have pretty much stopped, leaving fans to wonder if they broke up, or if they simply decided to keep their relationship and its details on the down-low.
6. Net Worth
Elizabeth has managed to land some pretty memorable roles since she came on the scene and actively began working, which is always good for the bank account. When it comes to her income there is no secondary source, as it is based solely on her acting career. As of 2019, Elizabeth's estimated net worth stands at approximately $750k, but we can be sure that this is going to be going up, as she not only has many promising irons in the fire, but she also has future career goals that are conducive to its growth.
7. Charitable Causes
Elizabeth doesn't simply focus on acting alone. In fact, there are several charities that hold her interest and spark her desire to participate in raising funds and other resources for the less fortunate. 'Space on Ryder Farm' is one such charity, which works to create environments where future artists can freely express themselves through their chosen art form. Elizabeth also contributed some of her time to the American Red Cross. Though what she did exactly is not known, the program she was involved in provided fire alarms to more than 100k homes that were at high risk for fires.
8. Zodiac and Star Sign Traits
Born on March 25, Elizabeth is an Aries. Aries women are almost always fiery and confident, with a boldness that many do not have. These self-reliant individuals tend to find themselves an inspiration to others of their gender, and since they are very modern in their thinking, this compliments them well. They are also fun-loving, and tend to adore going on adventures; the down side of this is that they may not be individuals that like to save money, but rather enjoy spending it. No worries, though, as they usually make a very good living on their own and won't be asking anyone else to foot their bills. Lail was also born in 1995, the Year of the Monkey. Monkey children tend to be highly intelligent and motivated. They also adapt very easily due to their ever-shifting environments, and the fact that they are active helps in this area. These are the people who tended to be the teacher's pet in class because of their smarts and ability to pull in good grades; this will likely stay the same into their adult professional lives.
9. Her Favorite Things…
If we really want to get to know Elizabeth it is important to know what she likes, right? Well, if she got a dream vacation the destination would be Paris, though she favors Italian food over French any day. Jennifer Aniston and Robert Downey, Jr. get her votes when it comes to which performers she loves, and her favorite color is black, believe it or not. In her spare time, Elizabeth enjoys singing, shopping, and traveling.
10. About 'Countdown'
At the current time, Elizabeth is enjoying the release of the horror film, 'Countdown', in which she plays the female lead role. She plays a young nurse who finds an app which claims that it can predict when people will die. After she downloads it, it tells her that she only has three days until the time of her demise, and she has to figure out a way to save her own life before her number is up. This all coincides with an unknown figure that is shadowing her ever since the download. A bit unsettling? Absolutely, but it sounds spooky enough to enjoy.
We can say with strong confidence that Elizabeth Lail has an excellent start when it comes to her career. If success is in her long-term life plan, well, she's heading in the right direction. She already has an abundance of work lined up for the future, and is currently enjoying the fame generated by what she has already done. With those things being said, we hope that everything turns out exactly the way this talented young actress wants it to. Who knows? Maybe she will skyrocket to superstardom with the likes of Julia Roberts or Jessica Lange. If she does, we will be there to keep you posted, so until then…we're signing off.