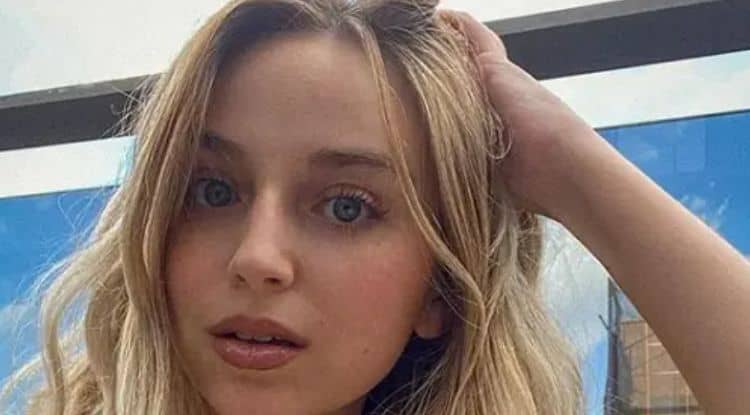 2020 has been a year of surprises, and one of the latest things to catch people by surprise is the news that Ellie Schnitt has decided to leave Barstool Sports. Ellie has been working with Barstool for the last two years and is best-known as the host of the podcast Schnitt Talk. As you can guess, people have already started to speculate about what could have caused the young host's sudden departure. While no official reason has been given, Barstool and its founder don't have the best reputation – especially when it comes to women. Ellie hasn't announced her next move yet, but her fans are excited to hear all about her plans. Continue reading for 10 things you didn't know about Ellie Schnitt.
1. She Has An English Degree
English is one of those majors that many people feel is a waste of time and money. With many of the traditional English major jobs becoming obsolete, people believe that it's truly a dead end. However, that isn't the case at all. Many English majors go on to find lots of success in the working world, and Ellie Schnitt is one of them. While studying at Illinois State University, she majored in English with a concentration in linguistics.
2. She's An Illinois Native
Not only did Ellie attend college in Illinois, she was born and raised there as well. She attended high school in Northbrook, IL. Although she is proud of her midwestern roots, Ellie currently lives in New York City which is where Barstool Sports is headquartered. Since she is no longer working with the company, she may decide to relocate.
3. She Was Discovered On Twitter
In recent years, social media has proven to be a very powerful tool. Gaining a large following on social media can easily change a person's whole life which is exactly what happened to Ellie. Her large following on Twitter is what led her to being discovered by Barstool.
4. She Lives To Sing
Ellie's matter or fact personality and funny commentary are what she and her podcast are best known for, but apparently she's also got some other tricks up her sleeve. Ellie likes to sing and has a pretty solid singing voice. However, it's clear that singing is just something she does for fun and not something she plans to pursue a career in.
5. She's Jewish
Ellie was born into a close knit Jewish family and was raised in a predominately Jewish neighborhood. It's unclear whether or not her faith continues to play a big role in her life today. According to a source, her mother works at the Jewish Community Center in Chicago.
6. She Loves Hanging Out By The Water
Even though Ellie is all about her business, she still likes to kick back and have fun whenever she can. One of her favorite things to do in her free time is to relax by the water. Whether a pool or a beach, Ellie is always down to throw on her bathing suit and pose for a few waterfront pics.
7. She Supports The Black Lives Matter Movement
Over the last few months, Ellie Schnitt has been very vocal in her support of the Black Lives Matter movement and the fight to end racism. She has used her platform unapologetically which has resulted in some backlash from some other people in her industry. But if there's one thing about Ellie, she doesn't care what her haters have to say.
8. She Was In A Sorority
Ellie may have been primarily focused on her school work during her time at Illinois State University, but she also liked to have a good time, too. She  joined a sorority called Phi Sigma Sigma. The organization was founded at Hunter College in 1913 and now has more than 150 chapters across the country.
9. Some People Predicted She'd Leave Barstool
Lots of people were completely caught off guard when news broke that Ellie was leaving Barstool. Some people, however, caught a few hints that let them know it was coming. In August 2020, a Reddit user named emitremmuss, started a thread where they pointed out that Ellie had removed Barstool sports from her Instagram bio and she'd also unfollowed the company's founder, Dave Portnoy.
10. She's Been Open About Her Struggles With Mental Health
Most of the things Ellie discussed on her podcast were fairly light hearted, and the same goes for her social media presence. But, she has also been open about the mental health issues she's faced over the years. On several episodes of her show, she even shared her experiences with therapy.