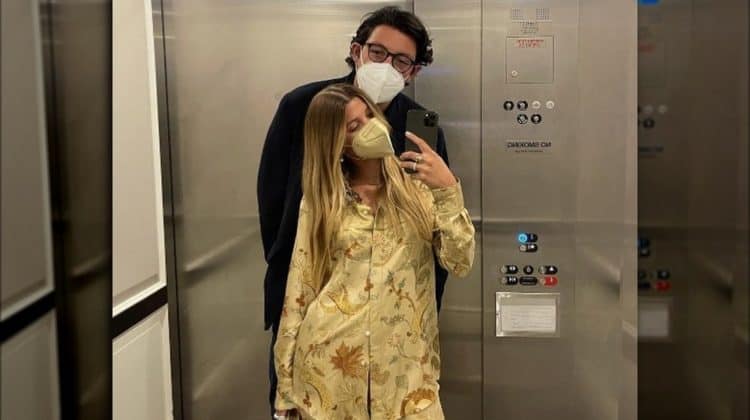 Any time a popular celebrity gets into a new relationship it quickly becomes the talk of the blogs. That's exactly what has happened now that Sofia Richie has officially announced that she's in a relationship with Elliot Grainge. The news was especially noteworthy since it's the first relationship Sofia has had since parting ways with Scott Disick. Since Elliot hasn't spent as much time in the spotlight as Sofia has, people can't help but wonder about Richie's new love interest. While it's no secret that the world of celebrity relationships can be very tumultuous, these two look to be off to a great start and fans already seem to be invested in their connection. Continue reading for 10 things you didn't know about Elliot Grainge.
1. He's British
Most people have probably assumed that Elliot is American (Americans tend to do that), and while it's true that he has lived in the United States for several years, he is actually from the United Kingdom. He was born and raised in England and lived there until coming to the United States for college.
2. His Father Is A Music Executive
If Elliot's last name sounds familiar to you, that may be because of his father, Lucian Grainge. Lucian has been a well-known presence in the music industry for years and he has worked with some of the biggest artists in the world including Rihanna, Lady Gaga, Sting, and The Rolling Stones. He is currently the CEO of Universal Music Group.
3. He Started A Record Label
As you might be able to guess, music has always been a big part of Elliot's life. In many ways, a career in the industry was inevitable for him. That being said though, he has always been dedicated to creating his own lane as opposed to following in his father's footsteps. He is the founder of an independent record label called 10K Projects. The label made headlines in 2019 for signing Tekashi 6ix9ine.
4. He's Still In His 20s
When Sofia Richie was dating Scott Disick, lots of people were alarmed by the couple's 15 year age gap. Now that she's in a new relationship lots of people are interested in Elliot's age. Some will be pleased to know that Elliot and Sofia don't have nearly as big of an age gap as she and Scott. Elliot is currently 27-years-old.
5. He Isn't Active On Social Media
After news broke that Elliot and Sofia were an item, lots of people probably flocked to social media to try to find out more about him. Unfortunately, however, they wouldn't have found much. While he does have a verified Instagram account, it doesn't have any posts at the moment.
6. He Studied At Northeastern University
After relocating to the United States, Elliot enrolled at Northeastern University in Boston. His time in college was instrumental in setting him up for success in his career. While we know that he earned a bachelor's degree from the school, we don't know what he majored in or exactly when he graduated.
7. He's A Big Eminem Fan
Elliot was a big hip-hop fan when he was younger, and Eminem was one of his favorite artists. He told Variety, "If you look at the streaming data and analytics over the past six years, you'll see anyone under 28 around the world has been raised on hip-hop. It's a lifestyle, a culture, as rock once was for another generation. And I believe it was Eminem who took it to the next step in terms of global reach."
8. He Likes To Give Back To Others
Elliot understands the importance of community and he has used his position to help give back to those in need. While living in Boston, Elliot started a company called Take Boston. The company's first event was a fundraiser for victims of the bombing at the Boston Marathon in 2013.
9. He's A Private Person
Even though he is part of the music industry, Elliot has never been the type to relish being in the public eye. Instead, he appears to prefer a more low-key lifestyle. It'll be interesting to see how Elliot navigates his need for privacy while being in a relationship with someone who spends a lot of time in the spotlight.
10. He's Jewish
Elliot was born in a Jewish family although it's unclear whether or not he still practices the faith. While talking to Jewish Boston he said, "Take That played at my bar mitzvah! They were No. 1 in the UK at the time. The party was great fun and gave me a real taste of how to create an exciting party."