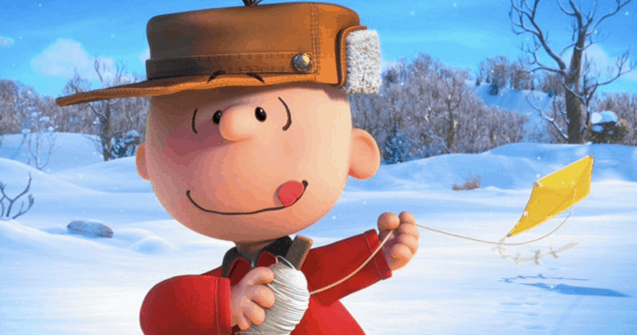 When you think of flying kites, you might not be thinking about movies on the big screen. The truth is, flying kites is a thing that was far more popular decades ago than it is today, although it has enjoyed some type of resurgence in recent years. If you really want to see movies where people are flying kites, it might be hard for us to find them at first. In fact, you might not be able to think of a single movie that has this type of scene in it. If you really stop and think hard, you can probably come up with a few.
Below are five movies that have some great scenes where people are flying kites.
The Kite Runner (2007)
Amir and Hassan are old friends, spending their early years together in Afghanistan. Eventually, Amir moves to California, but when Hassan's own son falls into trouble back home, Amir rushes to his side. If you don't want to watch the story for the moving plot line, you can watch it for the kite scenes. It is nothing short of amazing, watching the two main characters as children in Afghanistan as these kites twist and turn, not one, but two at a time. Hassan is able to make the kites flip twirl around each other without getting tangled up until you wonder how he does it. All the while, the kites provide an exciting backdrop for a story about a blossoming friendship and sticking by your friend's side, no matter how much time or distance passes.
Mary Poppins (1964)
https://www.youtube.com/watch?v=oBkSy3dnIY8
This scene starts out with Julies Andrews and David Tomlinson in a room where he is singing about flying a kite. The kids are enthralled, and eventually the scene progresses to the whole group going outside, sort of like a gathering of the town. Before you know it, there are dozens and dozens of kites in the sky and everybody is watching them fly mere inches from one another as the song continues. Many might agree that it's the high point of the movie and it's certainly interesting to see all of those kites so close together in the sky.
The Peanuts Movie (2015)
https://www.youtube.com/watch?v=N5TrsEszoJw
You know this one is going to be good. First of all, Charlie Brown is trying to fly a kite in the snow, not something you usually see. At first it gets stuck in the snow but then he actually gets it going. Of course, he trips and gets wound up in the kite's string. The ensuing scene where is he being dragged along the frozen pond by said kite is absolutely hilarious. It's all capped off when both he and the kite end up in the tree that sits on the banks of the pond and then all the snow falls off the tree and onto him, revealing a whole bunch of trapped kites.
Godsend (2004)
https://www.youtube.com/watch?v=_15uIQgbrKM
There has to be at least one creepy movie included in this list, and this is it. This is a really good movie that deals with the pain of two parents who lose their beloved son in a tragic accident, only to be told they can have him back in the form of a clone. You guessed it, things start to go downhill from there. The movie also just happens to have a kite scene. It may not be as spectacular as some, but the very peace and serenity in the setting is contrasted with what is actually happening. You see the beautiful lake on this gorgeous piece of property and then you see Robert DeNiero and Cameron Bright interacting in a way that is almost creepy. It is a harbinger of things to come.
Tru Confessions (2002)
This moving kite scene involving Shia LaBeouf and Clara Bryant is about a lot more than just flying kites. In fact, the kite won't fly and it serves as a tangible example of the way LaBeouf's character feels. He has been dealing with ridicule all his life, simply because he's not like everyone else. In that moment, he comes to the conclusion that the kite must be retarded, because it isn't capable of flying. This is one of the most moving scenes involving a young cast and it proves that LaBeouf has some real talent.