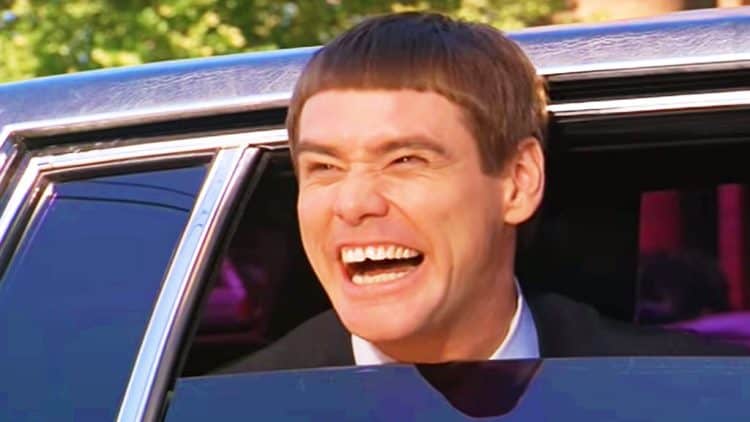 Some of us have ridden in limousines and others haven't, it's a luxury that some folks take for granted and it's something that a lot of people don't know they're missing since to be fair, a ride in a limousine is nice if you can afford it and want to kick your feet up. But in the movie, these types of vehicles are used in a lot of different ways, either as a plot device, a setting where a part of the action takes place, a comedic prop, or anything that they're needed for. What's fun about this is that a limousine is a lot more versatile than a lot of movies might show, since as a moving vehicle it can be used in a lot of different ways given how spacious the interior usually is. And then there are times when it can be used for the elegant purpose that it was designed for in the first place. But usually, comedy and action are two of the biggest uses that people find for this type of vehicle, since romance, drama, and even horror are all possible, but each story that uses one or more of these has to be crafted just right to make it work.
Here are a few awesome limousine scenes in movies.
5. 2012
There are definitely a few things wrong with this movie, especially this scene, but for the sake of argument let's just go with it, even if a limo wouldn't be able to outrun an earthquake. Anyway, one would think that someone would be grateful that their wife's ex saved their life but accidentally knocked their car into the gaping pit where their house used to be. The limo driver could have just as easily driven to the airport and got the hell out of there, but he still loved his family enough to come back and yes, also take the guy that had married his ex and was busy trying to replace him as much as possible. But the amount of damage and mess this limo goes through, yikes.
4. True Lies
Jamie Lee Curtis gets to be a certified badass in this movie, at least after a while. But being stuck in a limo that's careening towards a gap in highway with your husband following right behind in a helicopter to pick you up doesn't sound like the life of an average wife in any era. As over the top and campy as this movie was it was still a lot of fun since it took various elements of spy movies and put them together for a great effect that managed to create a movie that was definitely worth watching. And yes, it was pretty cool when Arnold jumped in the jet and started flying around.
3. Dumb and Dumber
Lloyd Christmas is living proof that a person can only use ten percent of their brain and still function somehow. This opening scene is pretty cringe-worthy but it's hilarious all the same since it's a perfect way to introduce one of the absolutely dumbest characters ever created. Even with that in mind, Lloyd is still insanely funny since a trained squirrel might be a little brighter than he is. The opening scene is pretty funny, but the drive to the airport and the collision before leaving the airport are pretty funny as well. If there's one thing that's made clear here, it's that Lloyd should NOT be behind the wheel of anything more dangerous than a bicycle.
2. The Pest
It would be interesting to see how many people have even seen this movie since The Pest wasn't exactly a box office favorite when it came out, and despite the humor of John Leguizamo, this wasn't exactly his most popular movie. In fact, it's fair to say that Sid from Ice Age was watched more than this movie, but that's part of what makes it such a hidden gem. This movie was one of those that kind of came and went so quickly that a lot of people might have registered it, but the humor is pretty coarse and kind of disgusting, but it's still worth the effort of finding the movie to take a look.
1. National Lampoon's Vegas Vacation
It's a horrible attempt at humor, but Clark almost turned his daughter into the worst magic show ever by coming close to splitting Audrey in half. In true National Lampoon form, pounding on the roof doesn't alert anyone since her mom is starstruck with visions of Wayne Newton, her father is simply dazzled by the lights, and Rusty, well, Rusty's brain has a 'Do Not Disturb' sign hung on it at the moment. In other words, Audrey is kind of out of luck as she is in a couple of these movies, but at least she finally gets noticed before she gets the world's worst tummy tuck.
Limousines are a lot of fun if one knows how to ride in one.