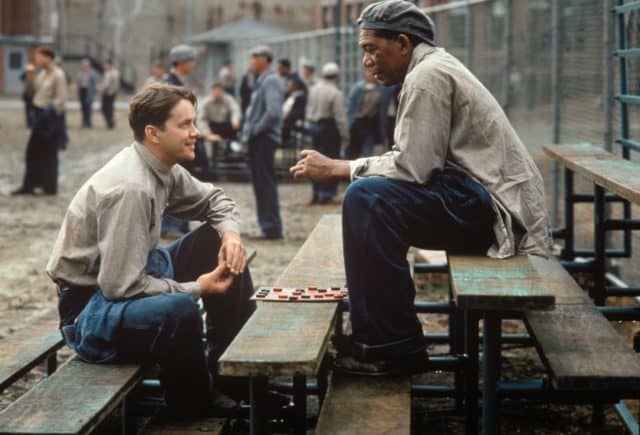 Did you know that the number of checker positions possible on the game board is approximately 500,000,000,000,000,000,000? That means 5 hundred, billion, billion options! Thanks to Joe Moore, a champion member of the American Checker Federation, we can try to take in that mind-blowing number, and begin to realize why checkers has remained a popular game even though its often considered less strategic than chess.
Some view checkers as a simple game for children. It has a long history of less favorable descriptions. Over the decades people have called the game "poor man's chess" or "country chess". But the truth is that checkers has just as many names for its classic strategic moves as chess, though they are often best known by players who are at the level of tournament checkers. Complex combinations and formations, and an endgame are only part of the art and sport of playing checkers. There are moves such as Payne's Draw, The Old Fourteenth, the Double Corner and the Edinburgh.
Bob Newell, the Editor in Chief of The Checker Maven, aptly describes checkers as "A Mind Sport for the Common Man". He's played the game for decades, and notes that the rules of checkers are simple, which makes it easy for everyone to play. However, the game itself is not simple at all. It's played everywhere because it's enjoyable for everyone, regardless of the skill level brought to the board. But, he's quick to point out that the intellectual complexities of checkers have made it a great game. It's enjoyed because it's a game which is about real life and real people.
Here's a paraphrased list of a few wise aphorisms from Newell's fellow checkers player, Russell Waldrop:
The best players also lose.
Being king is everyone's desire.
The bigger targets are kings.
Others have jumped, lined up, blocked, or sacrificed so that we could be king.
Sacrificing ourselves so that someone else can become king is sometimes better for us.
Checkers is played in common places. At picnics, while camping, during family game night, and just about every location imaginable. The board and checkers don't have to be fancy. The board can be as simple as squares drawn in the dirt, with stones for checkers. Checkers is a part of nostalgia, relaxation…good times…shared community.
It's no surprise that games of checkers, and its variations, have been included in many movies. Fandom experts list 370 films including checkers being played, and probably 60 films, which have been lost for various reasons, from the silent era. Films might give the game symbolic meaning or simply use it to generate ambiance.
Here's a classic film starring Fred MacMurray, Barbara Stanwyck, Tom Powers and Jean Heather:
The Shawshank Redemption
Listen carefully to the dialogue. Andy (Tim Robbins) claims that chess is "the game of kings", while Red (Morgan Freeman) says "I hate it." The universal, yet opposing, opinions about checkers succinctly defines the natures of the character as they lean over the board. Conversation rapidly fires into the raw but philosophical questions which make the film an admired phenomenon.
Bad Santa
When Willie takes on The Kid in this game of checkers, it's the comedic timing that makes the scene perfect. The Kid's genius one liner never gets old. Fans agree…it's one of best scenes ever filmed.
Overboard
In this hilarious scene, a patient is calmly eating the checkers off his board. Joanna (Goldie Hawn) is suffering from amnesia, and Dean (Kurt Russell) comes to the mental ward in the hospital to convince her that she is his husband. Of course, he's not. Joanna has no patience for the patient…or his checkers.
Coming to America
As is so often the case, a friendly game of checkers erupts into a series of opinionated arguments over just about anything. In this scene, tempers rise past the boiling point, and every common profanity is slung out into the shop.
Double Indemnity (1944)
http://www.tcm.com/mediaroom/video/568502/Double-Indemnity-Movie-Cilp-Chinese-Checkers.html
Stanwyck and Heather are playing Chinese checkers; one of the variations in the checkers family of games. Heather leaves the game, bored. Her character's response to the game lets the audience know her personality immediately. The rest of the film is classic Hollywood.
But, that clip was just for starters. Here are five amazing movie checkers scenes:
The Boy in the Striped Pajamas
Imagine what happens when two boys from very different worlds meet in Poland during WWII. This poignant, moving drama includes a tender game of checkers…played on either side of barbed wire.
https://www.miramax.com/watch?v=hjc29rYTqa08hNXMH-v8RImAVoYbEXTO
https://www.miramax.com/watch?v=FCF36EFE-63BE-24B7-AE85-BD25CFADC03F
Want to learn more? These are two great movies which document checker fans in real life:
Checkers is the Heart and Soul of This Neighborhood
Meet the members of Capital Checkers club in this short film by National Geographic. They're in Washington D.C. and they've been playing together for decades. They each have nicknames they've earned over the years, and they are one great bunch of expert checker competitors.
King Me
A documentary about checkers directed by Geoff Yaw and premiered at the Cleveland International Film Festival. It's a humorous take on how two checker players face off in a checkers tournament. The two are a young and brilliant newcomer and a seasoned world champion who has reigned at the game for years.