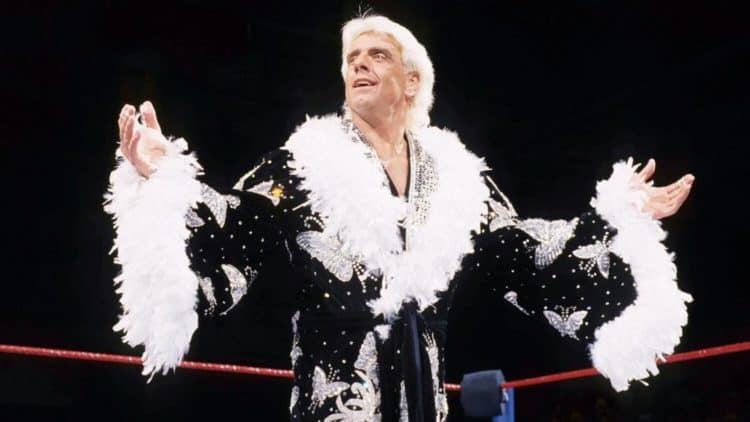 Wrestlers such as Hulk Hogan and The Rock, aka Dwayne Johnson, already have their own representation in pop culture coming so putting them on this list would be kind of pointless, but there are a lot of wrestlers out there that still deserve to have their stories told. While there are documentary-style videos that have been created, there's still plenty that can be done in a manner to show just how they've come up and how their careers started and in some cases almost ended since some stars have suffered through a number of different accidents that could have ended their careers, while a couple of them are no longer with us. It's possible that we've learned everything we can about some of these wrestlers, but it would still be great to see a story created based around their lives just to enlighten the fans and get them interested once again in these individuals who gave so much to the business and in some cases are bound to be largely forgotten by even the fans at some point as the years continue to roll on. Granted, if everyone in the industry received a biopic it might become a very saturated market. But at the very least there are some individuals that need to be given a movie of their own.
Here are five pro wrestlers that should have a biopic.
5. The Undertaker
Mark Calloway has had a remarkable journey from the beginning of his career to where he finally ended up, and detailing everything that people don't know by now would be one epic story since while he wasn't that well-known when he was coming up, he eventually became one of the most legendary characters of all time. Quite a few wrestlers have admitted that his entrance and his mere presence in the ring have been phenomenal and in some cases more than a little intimidating since it's not the size of the man that has set people on their heels, but the fact that he's been one of the best showmen in the business and has made a career around being one of the most enigmatic characters in the ring.
4. Mick Foley
If there's an object around or within the ring that this guy hasn't gone through or had bashed over his head, or been tossed into, then we missed something or such an item doesn't exist. Mick has been the kind of guy that, just by looking at him, one wouldn't think that he could do much against other, bigger wrestlers with six-packs and arms that are bigger than some peoples' legs. But over the years Mick has taken one fall, one hit, and one monumental toss through a table with so much grace that it's amazing that he's still able to stand. A biopic of this guy's life would get brutal, there's no doubt of that.
3. Andre the Giant
There's been so much said about Andre that it almost stands to reason that a biopic wouldn't be needed. Plus, the idea of who would play the role limits the project in a lot of ways since Andre was simply massive. But it would still be an interesting project to see given the fact that Andre was also one of the most interesting wrestlers of any time since he was apparently quite kind to many people in the business, but was also the kind of guy that had a lot of pull behind the screen. Much like the Undertaker, who would come later on, Andre could call the shots at times and gather the troops so to speak, but it was a different time and a very different relationship he had with his fellow wrestlers. We know he had a documentary by the way.
2. Randy "Macho Man" Savage
Depending on who's asked it might sound as though there was a lot of bad blood between Randy Savage and the WWE at one time, as well as plenty of animosity between Randy and Hulk Hogan that went beyond their TV feud. Sadly, Randy did pass away some time ago, but he was still one of the most popular and well-liked wrestlers of his time, and actually felt wasted when he went to WCW since his storylines were trash and his time spent in the ring was kind of an embarrassment compared to what he used to do in the WWF back in the day. A biopic of Savage would be nothing short of awesome.
1. Ric Flair
The Nature Boy is definitely one of the most flamboyant characters to ever grace the ring, but his story carries a lot of other stuff with it too that we don't always get to hear about unless we watch the documentaries. But to see Ric Flair being depicted by someone else would be kind of interesting since hopefully Ric would be able to give some input about his life back in the day. It might be a little painful, but it would be worth it to the fans.
Fans want to know about their heroes and villains if only to know that they're real human beings that they might be able to relate to.