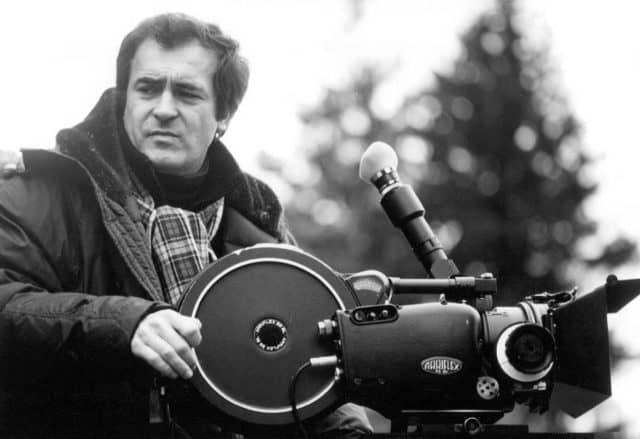 Bernardo Bertolucci is an award-winning director that has been active in films since around the early 1960's and is lauded for his work. He was raised with a very artistic background since his mother was a poet, his father had helped to publish a novel, and other family members had a very solid background in the film industry. Bertolucci decided early in life on what he wanted to do and by the age of 15 had already started to write his own material.
He's a man that knew just what he wanted and went out looking for it.
5. He's been wheelchair-bound for the last several years due to back problems.
The man is in his mid to late 70's at this point and obviously isn't in perfect health, but he's still able to get around with some assistance it sounds like. Age might wear down the body but it sometimes takes a while to dull the mind, which is fortunate. Losing the skills that made you great is a real loss as opposed to those that were necessary but not the real reason you became a star.
4. He has a star on the Hollywood Walk of Fame.
It's more than just actors that have made their mark on the Walk of Fame. A great many personalities have been able to put their handprints and various other marks on the Walk to commemorate what they've done and how much they've accomplished. Even when the legends that made the marks are gone we can still remember them fondly.
3. One of his movies was banned by Italian courts.
Last Tango in Paris was considered too controversial since it simulated a rape scene between Marlon Brando and Maria Schneider in which a part of the scene wasn't fully expected by Schneider. Later on she apparently became an addict and even suicidal before turning her life around to become an activist. The film was banned in Italy and has been seen as somewhat controversial since.
2. He's a Breaking Bad fan.
It could be because the show is in some ways chaotic and even a bit disturbing but it could also be that it's just a good show and worth watching. After watching Last Tango in Paris there are a few similarities that might make Bertolucci think of his own movie but thankfully Breaking Bad did draw the line occasionally at what they could and couldn't do.
1. He's directed more than one Oscar-nominated movie.
Despite being seen as highly controversial Last Tango in Paris did manage to garner an award for Marlon Brando as Best Actor. The Last Emperor however was a crowning achievement that absolutely made Bertolucci's career, and catapulted his stock to heights that even he had to be impressed by. The Last Emperor was almost like a vindication that he was in fact a great director that had perhaps made a bit of a bad choice with a previous film.
For Last Tango in Paris he was actually put through criminal proceedings for the simulated rape scene and handed down a suspended sentence.