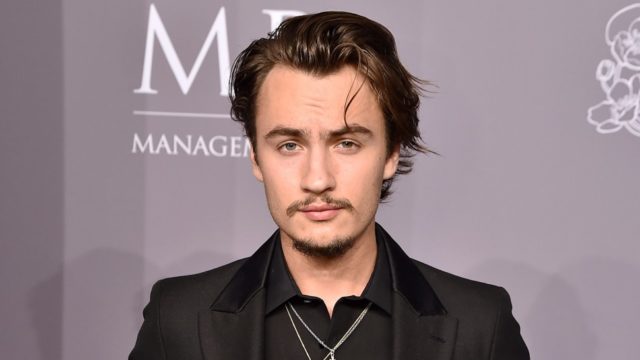 Brandon Thomas Lee was born on June 5, 1996. He is the elder son of Pamela Anderson, an actress and model, and Tommy Lee, the drummer for 'Motley Crue. He has recently drawn attention to himself after an altercation between himself and his father. Tommy Lee posted photographs on a social media account showing his bloodied face and claims that he was assaulted by his son. On the other hand, Thomas Brandon Lee has claimed that the altercation was because of his father's drinking and has labeled him an alcoholic. The incident has led to a criminal investigation. Here are five more things that you might not know about Thomas Brandon Lee.
1. He Is Close to His Family
Although he has currently fallen out with his father, Brandon Thomas Lee has always been close to his family. He has a younger brother, Dylan Jagger, who was born on December 29, 1997. The two are very close and are often seen out and about together. He also spends a lot of time with his mother and has escorted her to many events.
2. He is An Actor and Model
Brandon Lee Thomas has followed in his mother's footsteps as he now works as an actor and a model. IN his acting career, he has appeared in the film 'Inherent Greed' and then co-starred in 'Sierra Burgess'. In terms of his modeling career, Brandon Lee Thomas has appeared in multiple print campaigns and was a catwalk model for Dolce & Gabbana.
3. His Role Models are Beyoncé and Quentin Tarantino
As he has grown up in the celebrity world, Brandon Lee Thomas has said in the past that he doesn't get star struck by celebrities. However, he does admire and respect talent. He has named two of his role models as Beyoncé and Quentin Tarantino. Lee has expressed an interest in playing the role of someone who dies in a Tarantino movie.
4. He Has a Rebellious Streak Like His Father
Lee's father is a drummer in a rock band who are known for their rebellious ways. It seems that Lee has inherited a rebellious streak from his father. He attended boarding school and got himself into a few scrapes while he was there. He once revealed in an interview that he and his roommate would sneak out of the school to steal golf carts. They would then race these around a pond. Luckily, the pair were never caught in the act.
5. He Has Acted as a Stylist for His Mother
Brandon Thomas Lee's mother, Pamela Anderson, is famous for her looks and style. As a model, style and fashion are two areas in which Lee is interested. According to Lee, he has been acting as his mom's informal stylist for years. He often picks out her clothes for her and she takes his advice. Lee doesn't even mind if his mom wears revealing clothes. Sometimes, she hires a professional stylist to pick what she wears. However, as soon as they have left the house, Lee disagrees with the choices and chooses her something else to wear.