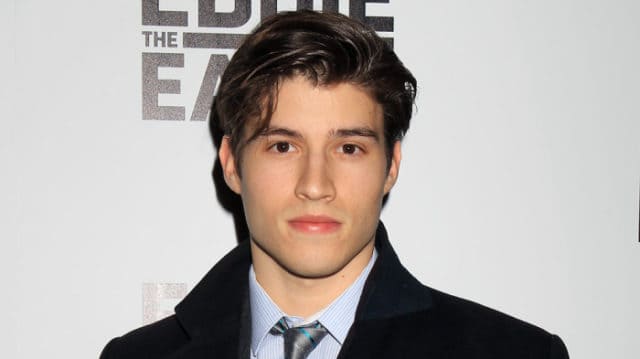 Cameron Cuffe is an actor who is still at a relatively early point in his career, as shown by the fact that he had his acting debut in 2015. Since that time, he has appeared in both movies and TV shows, with the latest example being the superhero comic-based series called Krypton.
Here are five things that you may or may not have known about Cameron Cuffe:
Debuted in a Short
Cuffe's acting debut seems to have been in a 2015 short called Home Made. For those who are curious, the short was centered around a man who enters a Dublin park with cupcakes, who proceeds to interact with a wide range of characters that serve to shed further light upon him. With that said, it is interesting to note that Cuffe has appeared in even earlier projects, but it doesn't seem as though those appearances can be called acting roles.
Appeared in Florence Foster Jenkins
In 2016, Cuffe had a minor role as a character named Gino in the movie Florence Foster Jenkins. Seeing as how the movie came out in 2016, a lot of people might remember it because of Meryl Streep playing the titular role in the biopic, which was about a rather well-known heiress who became something of a singing sensation in spite of the fact that she couldn't sing. Something that might have been connected to the syphilis that she had contracted from her first husband, which is known to cause nerve damage as well as a host of other serious complications.
Appeared in The Halcyon
In 2017, Cuffe played the part of William Shannon for four episodes of The Halcyon, which was a British period drama centered around a World War II hotel of the same name. Overall, the series stood up in that it had 20 main characters, which is perhaps unsurprising when it was following in the footsteps of Downton Abbey. Unfortunately, The Halcyon does not seem to have managed to tap into the single seam of success, as shown by the fact that it has been called after no more than a single series.
Has Lent His Voice to Video Games
Besides his acting, Cuffe has lent his voice to a couple of video games as well. First, there was Steep in 2016, which is an open world game that focused on snow sports such as skiing and snowboarding rather than something more typical for the genre. Second, there was Need for Speed Payback in 2017, which was another installment in the famous racing game franchise.
Cast As Seg-El on Krypton
Currently, most people should be familiar with Cuffe because of his casting as the character Seg-El on Krypton, which is a Syfy series that is expected to come out in March of 2018. Given the name, it should come as no surprise to learn that the character is an ancestor of Superman. To be exact, the character is Superman's paternal grandfather, which explains the El in the name. Curiously, Krypton has been reported to feature time travel, so interested individuals can expect some familiar names from DC Comics to show up as well.