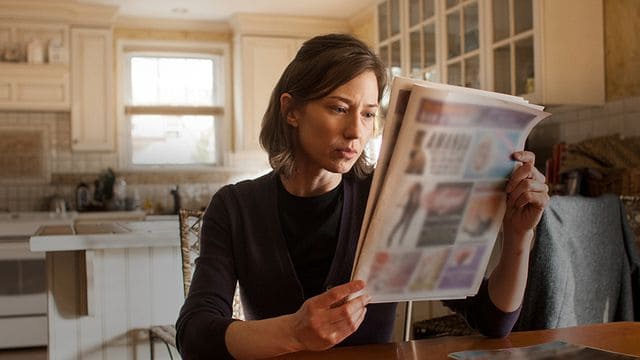 In Hollywood, new stars emerge each year. Often, these stars are featured in breakout roles that are funny, charming, or romantic. It is rare that a relatively unknown actor will jump straight into a dramatic role and see great success, as these roles are normally reserved for actors with years of proven results. Sometimes, however, a novice film and television actor is talented enough to make this leap. Such was the case with Carrie Coon.
Coon has played some of television's most dramatic and emotional roles in shows like The Leftovers and Fargo. In addition to these shows, she could be seen in her feature film debut in Gone Girl. However, fans should not confuse the actor with the role, as Coon is actually a very kind and upbeat person. She can be seen in upcoming productions Izzy Gets the F*** Across Town and The Keeping Hours.
As a star who has only emerged in recent years, fans likely know little about Coon aside from her performances. In order to help fans realize how talented and hard working she is, here are five interesting facts about the highly talented Carrie Coon.
5. She has extensive theater experience
While Coon has only acted professionally in film and television for the past several years, she is actually a seasoned actor. Her early work began in the Wisconsin theater scene. Later, she would begin splitting her time between productions in Chicago and Wisconsin.
She received tremendous praise from fans and critics alike for her portrayal of Honey in Who's Afraid of Virginia Woolf? She was even nominated for a Tony award for this powerful performance.
4. She is extremely athletic
In addition to being an extremely talented actor, Coon is also a gifted athlete as well. She played sports at a high level throughout her childhood. Eventually, she was even recruited to play soccer for the University of Mount Union. Luckily for her fans, Coon decided to pursue acting rather than soccer as a career.
3. She has extensive training and education
Clearly, Coon is a remarkably talented performer. However, her success cannot be attributed to talent alone. Instead, she has also worked very hard to become proficient in her field. This included earning a Master's Degree in Acting from the University of Wisconsin-Madison. In addition, she studied for several years at the American Players Theater, getting significant real-life experience.
2. She has collaborated with her husband 
Working with family is always a risky decision. However, some people not only make it work, but find tremendous success working with loved ones. Coon is one of the lucky few who were able to enjoy such success.
She is married to actor and writer Tracy Letts. Most notably, the two performed together in Who's Afraid of Virginia Woolf? on Broadway. As well, she performed in Letts' play Mary Page Marlowe in 2016.
1. She had a very quick rise to stardom
For most actors, landing a starring role in a high profile show or film can take years of struggling to get by while doing small parts. Coon is one of the few who are talented enough to earn prominent roles at the outset of their career. In fact, she was cast in The Leftovers after the show's casting director saw Coon perform on stage. She even booked the part using only a taped audition. Further, Coon's very first feature film appearance was in the massively successful Gone Girl.
Final Thoughts
Coon has emerged as one of television's most formidable dramatic actors. This is incredible, given her minimal experience on television. In addition to her success on the small screen, Coon appears poised to break out as a movie star as well, with two starring roles in upcoming films. She is a perfect example of how natural gifts, when combined with a great work ethic, can result in incredible success.