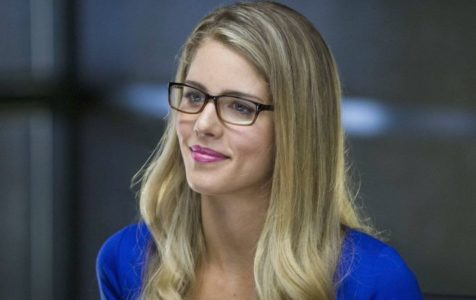 Emily Bett Rickards is a Canadian actress who has had a fair amount of success when it comes to TV shows. In main, she is known for her role as Felicity Smoak on The CW's Arrow, though it is interesting to note that her character has appeared on the TV show's spin-offs, The Flash, Vixen, and Legends of Tomorrow. As a result, while she plays a secondary character, she is nonetheless a much beloved member of the cast among the fandom.
Here are five things that you may or may not have known about Emily Bett Rickards:
Got Started At a Young Age
Rickards got started by introducing herself to dance and musical theatre, which she hoped would serve as a springboard to more serious acting. She was so dedicated to her chosen profession that she graduated from high school as soon as possible so that she could attend the Vancouver Film School, where she proceeded to complete the Acting Essentials Program. From that point on, it was no long before Rickards managed to secure an agent by attending an open call audition, thus paving the path for the rest of her acting career.
Was Meant to Be a Guest Star
Initially, Felicity Smoak was meant to show up in two scenes as a one-episode guest star on Arrow. However, her appearance managed to rouse a fair amount of interest from the media while Stephen Amell, who plays Oliver Queen, told the producers and the executives that he had a lot of fun shooting the episode. As a result, Rickards became a regular member of the cast from the second season onwards.
Has Won Ship of the Year Twice
So far, Rickards has managed to win MTV's Fandom Awards for Ship of the Year not once in 2015 but twice in both 2015 and 2016. Naturally, this was for her role as Felicity Smoak with Stephen Amell's Oliver Queen. With that said, it is interesting to note that she appears on a number of TV shows based on DC's comic books, meaning that there are plenty of opportunities for shipping her character with superheroes such as Green Arrow, the Flash, and even the Atom.
Appeared In Oscar-Nominated Brooklyn
Rickards had a supporting role as Patty McGuire in Brooklyn, which is a British-Canadian-Irish movie about an Irish woman immigrating to Brooklyn in the early 1950s, where she falls in love before being forced to choose between competing possibilities when her past catches up to her. The movie premiered to impressed reviews, which provided it with the momentum that it needed to secure nominations for no fewer than three Academy Awards: Best Picture, Best Actress, and Best Adapted Screenplay.
Is Best Friends With Fanta Sesay
Often, it is said that Rickards gets along well with the other cast members from Arrow. For a perfect example, look no further than the fact that she is best friends with Fanta Sesay, who has appeared on Arrow as well as other TV shows. Likewise, her other co-stars on the TV show have made positive comments about her in the past, which can be seen on their social media accounts as well as their interviews with the media.