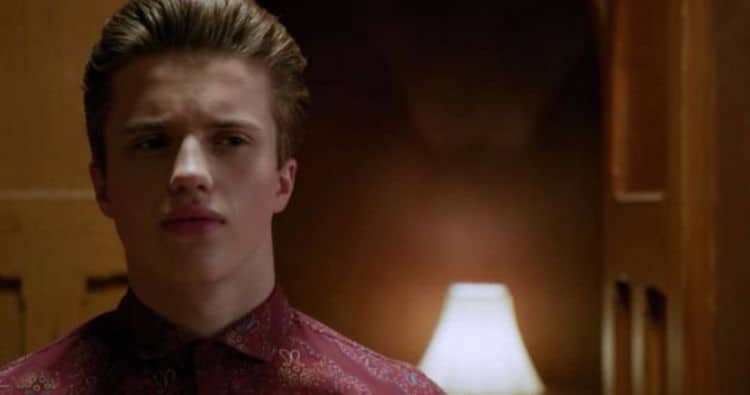 Whenever a young actor begins to make his mark on the entertainment industry, there is a great deal of attention paid to their personal lives. This can be a blessing or a curse, depending on the type of life they have lived. For some actors, this type of attention can highlight some of the mistakes they have made due to the pressures of working in such a field. For others, however, it can shine a light on their incredible talent. Such is the case with the versatile and charismatic George Sear.
Sear has made a name for himself in productions like Evermoor and Friday Download. He can now be seen starring in the highly anticipated Will on TNT. While he has earned a considerable following, many feel that this part will be a breakout role for him. As such, many people are looking to learn more about who he is as a person. Here are five of the most interesting facts about this gifted performer.
5. He works extremely hard
Young people are often unfairly derided for having low motivation and poor work ethics. However, individuals like Sear are the perfect evidence that young people are often incredibly driven. Sear has stated that when he works, he will often wake at only 4 a.m. He has time only for a quick shower before rushing to the set and starting to film. With this type of work ethic and dedication, it is no surprise that he has achieved such incredible success.
4. He has a wide variety of talents
Although most of Sear's time is spent acting, he is actually a very versatile individual with many talents. In addition to acting, Sear reportedly has a great deal of interest in magic. He is also a talented guitar player. In fact, his acoustic guitar is apparently one of the most important things to him in the world.
3. He has worked with some legendary actors 
Many actors have to spend year after year learning from their mistakes in order to improve their craft. Others, like Sear, are lucky enough to have guidance from seasoned performers. One of the most notable interactions he has had was when he performed in Waiting for Godot at the Theatre Royal. He was only 11 years of age at the time, but had the opportunity to work with the iconic Sir Patrick Stewart. Apparently, the two got along famously. Stewart even taught Sear how to play backgammon.
2. He is a talented presenter 
Sear is best known for his incredible acting performances. However, this is not the only skill he brings to the screen. In addition to acting, he is a highly accomplished presenter. Perhaps most notably, he was a presenter on Friday Download and its feature-length companion Friday Download: The Movie. He has also brought his presenting skills together with his passion for music, acting as a guest presenter on the Radio 1 Chart Show.
1. He is an incredible dancer
It almost seems like Sear has too many talents to be possessed by one person. He is a highly accomplished actor, a skilled presenter, and can play the guitar. However, he is also a world-class dancer. More specifically, Sear is one of the best breakdancers in the world. In 2012, he even placed 2nd at the World Breakdancing Championships.
Final Thoughts
George Sear will likely be a household name by the end of the year thanks to his role in Will. As more fans come to know him, they will be shocked to learn at the wide array of talents possessed by this young performer. In addition to acting, he can also present shows, play guitar, and breakdance. However, he has not gotten by on talent alone. He is also an excellent role model for young people, as he makes the most of his gifts with his remarkable work ethic.