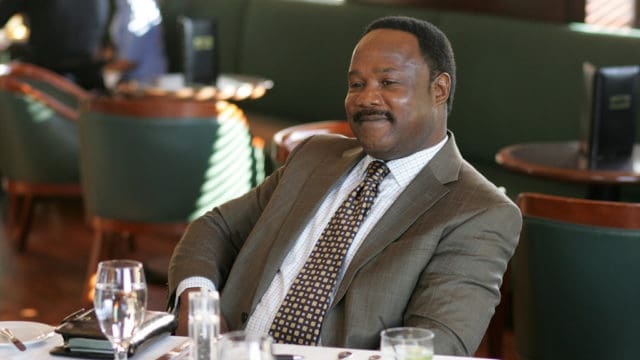 Isiah Whitlock Jr. is an American actor who is best known for his role as Clay Davis in the HBO TV series "The Wire." He portrays a corrupt state senator whom some fans love and others despise. He's also made appearances in "Red Hook Summer," "She Hate Me" and "Chi-Raq." He has a unique sense of humor and this is part of his appeal to fans. He can be funny when he wants to be but when he's not funny, he can be flat out scary. Whitlock has the ability to portray serious characters or funny ones and his talent for delivering is undisputed. He's a seasoned actor who knows his business, but there is a lot more to the man that what we see on television or the big screen.
Here are five things you didn't know about him.
1. Whitlock was a football player
Isiah was an impressive player who earned a football scholarship to Southwest Minnesota State University. He used his scholarship to study theater. His college football career was cut short because of injuries he sustained playing. This was a factor that led him in a different career direction. He turned his attention to acting. He graduated from college and joined the American Conservatory Theater in San Francisco, CA.
2. Academy recognizes his accomplishments
Isiah's Alma mater has not forgotten him, nor the accomplishments that he has achieved through is life. He graduated in 1976. He is a well-respected alum of the college that has been invited to appear at the institution's celebration of Black History Month. He was a guest artist at the event in 2007. In addition, he served as the commencement speaker for the school in 1999. This is a great honor, but he has done some pretty remarkable things in his life.
3. He created a catch phrase
https://www.youtube.com/watch?v=DV–dv1p39Y
How many people do you know that can say that they are the originators of a catch phrase? Sure, anyone can come up with a catchy phrase, but it takes talent to make it popular. Whitlock is the guy that made the term "sheeeeeeit" so popular. Yep, he's the one.  Remember the funny detective in the movie 25th Hour?  He's the guy that said that phrase.
4. Whitlock is an inventor
What good is a catch phrase if you can't use it to make a buck? Isiah has created a talking Bobblehead that repeats his famous catch phrase. It may not be for everyone, but there are a lot of people who think it's funny and somewhat brilliant. The invention of course, was made in the likeness of him.
5. He launched a successful Kickstarter campaign
Isiah has a strong desire for marketing his new invention so he opened a crowdfunding campaign to finance his venture. It went over big time with investors. Soon he raised more than $100,000 for the project and received backing from 1,828 Kickstarter patrons. The backers are people who believed that the project was worthy of support. They received good deals on the product and for their financial support, they'll be among the first customers to receive their own talking Bobbleheads. This is how Kickstarter funding works. It seems that Isiah is also a talented entrepreneur.