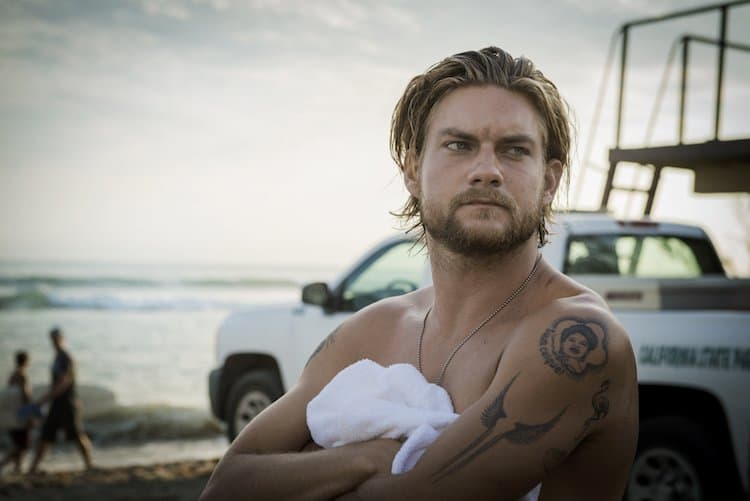 One of the benefits of today's technologically-driven society is that social media allows fans of shows and movies to express their opinions about issues like inclusiveness and diversity. However, this can also be dangerous, given that fans may not have all the information they need when judging productions or actors. Such was the case when Jake Weary left As the World Turns.
Now starring in the highly acclaimed Animal Kingdom, Weary has been thrust back into the spotlight. This time, in an even more high profile role, fans will be able to better understand who the actor is as a person. In order to help fans realize how talented, versatile, and considerate Weary is, here are five of the most interesting facts about the actor.
5. He looks up to actors who do not live in the spotlight
When asked about actors that he admires, Weary was quick to name Ethan Hawke as one of his favorites. The reason for this is that Hawke has produced incredibly popular films but does not seek out media attention. Weary has stated that the way Hawke keeps a low profile despite his incredible success is the way that he hopes to stay grounded throughout his career in the entertainment industry.
4. He comes from an acting family 
Weary is undoubtedly a hard working and talented individual. However, some of his success may be attributed to genetics, given the success his mother has had on screen. Weary's mother is the highly accomplished Kim Zimmer, a winner of four Daytime Emmy Awards. She is best known for her work on Guiding Light. Weary's father is actor and director A.C. Weary.
3. He made a guest appearance on his mother's most notable show 
Kim Zimmer, Weary's mother, has earned herself a legendary reputation for her years of performing on Guiding Light. Interestingly, Weary himself made an appearance on the show. He had a guest appearance in 2002. While he did not end up with the years of consistent work on the show that his mother became famous for, it is a very rare event that a parent and child are able to work on the same production.
2. He is a talented musician 
Weary made a name for himself as a young actor, beginning to act professionally when he was only a teenager. However, acting is not his only gift. He has also been heavily involved in music from a young age, as he began writing, producing, and recording music when he was only 12 years of age. He later began releasing his own albums, with Agendas coming out in 2011 and Tones in 2012.
1. He left As the World Turns to focus on his personal life
Many viewers criticized both Weary and his mother after he left As the World Turns. Weary left the show just before his character explored the possibility of homosexuality. While this led many to believe he left because he was uncomfortable with homosexuality, Weary has stated that he simply could not afford to dedicate the time to the show that would be required to explore an issue of such importance properly. As a teenager, he felt the need to maintain some normalcy in his life with school and sports.
Final Thoughts
Jake Weary is one of the most promising and gifted young actors working today. He has a long and distinguished career on As the World Turns, which he was forced to leave to focus on his personal life. In addition, he has the wealth of experience of his mother to draw upon if needed. Given the incredible reception of Animal Kingdom, fans can look forward to seeing much more of Weary in coming years.