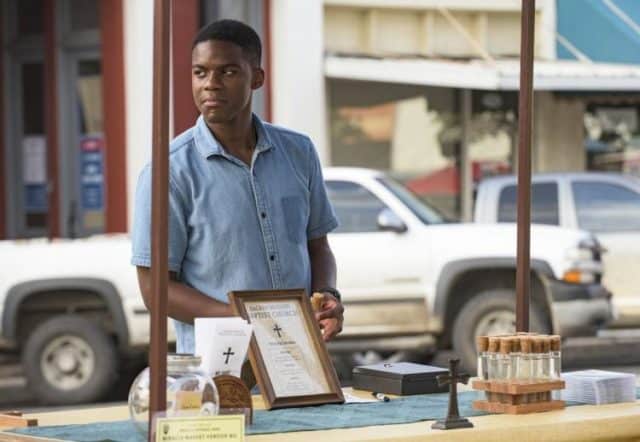 Jovan Adepo is known for his role as Michael Murphy in the popular HBO television series "The Leftovers."He also appeared as Cory Maxson in the 2016 film adaptation of "Fences." While Jovan is still a fairly new face to Hollywood, he's becoming popular with viewers and is steadily building a fan base. He shows promise of building a great career in acting and has kicked off his journey with a steady stream of gigs. Here are five things that you didn't know about Jovan Adepo.
1. He is British-American
Jovan was born in 1988 in the upper part of Heyford, Oxfordshire. His mother is British, from London. His father is a native of Chattanooga, Tennessee. His parents raised him in Waldorf, Maryland where he took an interest in acting from an early age. He was involved in plays at church and school during his youth.
2. His initial interest was in writing
Adepo earned his Bachelor's degree in philosophy and political science from Bowie State University in Maryland. He relocated to Los Angeles in 2011 with the intention of becoming a writer. In order to earn a living, he attended acting classes so he could appear in commercials. It was during this time that his interests moved towards a career in acting.
3. Steady work is an indicator of impending success
Adepo had his first breakthrough in 2015 when he was cast into the part of Michael Murphy on the HBO series "The Leftovers." This was his first real acting job since completing his education and training to be an actor. He is in his third season on the series and has appeared in 11 episodes. He also appeared in NCIS: Los Angeles in 2016. In the same year, he played the part of Cory Maxson in "Fences." He's keeping busy and for a young new actor, this is good news.
4. He's already been formally recognized in the film industry
Jovan was nominated for the Black Reel Award for Outstanding Breakthrough Performance and the same Award for Outstanding Supporting Actor. In addition, he was nominated by the Screen Actors Guild for the Award for Outstanding Performance by a Cast in a Motion Picture. Having three nominations under his belt in his second year as an actor is phenomenal and we congratulate him on a job well-done.
5. His career is picking up momentum with yet another role
Adepo will have another film credit to add to his growing resume. He was cast in "Mother," the 2017 film directed by Darren Aronofsky. The project is currently in the post-production phase and the release date is to be announced at a later date.
Final thoughts
Jovan Adepo hasn't been formally acting for long, but he's making a great first impression. His obvious talent for the job has already placed the newcomer as a top contender for numerous awards for his work. We're looking forward to hearing more about Jovan in the months and years to come. He started out with the dream of becoming a writer, and he may in fact, join other actors who write and direct, but for now, fans are enjoying his contributions to their entertainment.