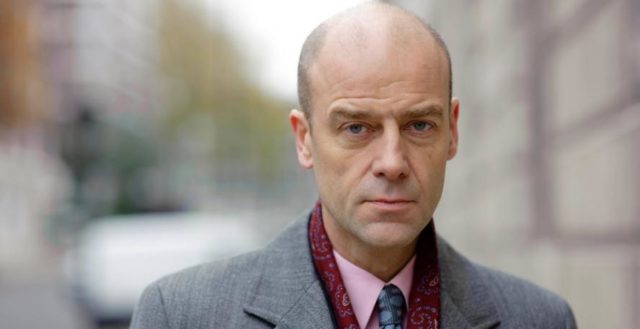 Pip Torrens is a British actor who has appeared in numerous movies and TV shows, with examples ranging from The Crown and The Iron Lady to War Horse and Star Wars: The Force Awakens. Recently, he has been cast as Herr Starr on Preacher, meaning that he will be playing the part of one of the most important if not the most respected antagonists in the comic book series turned AMC TV show.
Here are five things that you may or may not have known about Pip Torrens:
His Name Means Lover of Horses
Pip is short for Philip, which is based on the Greek name Philippos that translates to something along the lines of "Lover of Horses." This is because Philippos can be separated into two components, with the first component being philos for "love" in the sense of a friend for a friend and the second component being hippos for "horse." Some people might recognize philos in common words such as philosophy, which translates to something along the lines of "love of wisdom."
Born in the County of Kent
In 1960, Torrens was born in the county of Kent, which is one of the home counties that surround the city of London. To be exact, he was born in Bromley, which was a market town chartered in medieval times but has since been incorporated into Greater London as one of its boroughs. Due to his birthplace, it should come as no surprise to learn that Torrens attended a boarding school called Bloxham School, which can be found in one of the other home counties called Oxfordshire.
His First Role Was in Oxford Blues
Torrens's first role was in Oxford Blues, which was a British sports movie with both comedic and dramatic elements that was released in 1984. In brief, it was centered around an American who decided to become part of the rowing team at Oxford University in order to pursue the girl of his dreams, who happened to be involved with one of his rowing team-mates. As a result, the movie focused less on romance and more about the importance of friendship as well as the importance of becoming able to think beyond personal considerations. With that said, Torrens's character was so minor that he didn't even have a family name, which might have been fortunate seeing as how Oxford Blues was not particularly successful in either a critical or a commercial sense.
Had a Role in Not One But Two Ian Fleming Bioseries
So far, Torrens has had a role in not one but two bioseries about Ian Fleming, who should be familiar to most people as the creator of the James Bond franchise. For people who are unfamiliar with the man, he was a naval intelligence officer during the Second World War, which was when he met the people who inspired the character. As a result, it should come as no surprise to learn that the two bioseries focused on that particular part of his life as well as what came afterwards, though it is interesting to note that Torrens didn't reprise the same role but instead played Esmond Rothermere in the first and Noel Coward in the second.
Plays a Simulated Patient from Time to Time
From time to time, Torrens has been known to play a simulated patient in medical schools in the United Kingdom. As stated by the name of the role, a simulated patient is someone who has been trained to emulate a set of problems that a real patient might have, thus making them useful for educating medical students as well as evaluating said individuals' progress in their studies.